17 Sep

Automobility Tech Deals [3Q2023]
7th Edition  – August 25, 2023
This quarterly newsletter features exciting investment opportunities from our Automobility EXCELerate pipeline. The depicted companies are actively fundraising and aim to close a round in the next 3-6 months. Click on the links in the profiles for further details if you would like to have a deeper look at these active deals.
Please contact us at [email protected] or set up a call with us in case of further queries. Should these deals not be of your interest, please do share your criteria or feedback with the Automobility Ltd team.
Internet of Mobility Thesis
The core of our thesis revolves around our view that digital disruption has created a solutions-oriented "new game" dominated by players that view mobility and associated services as a means to disintermediate the traditional automotive industry "old game" business model.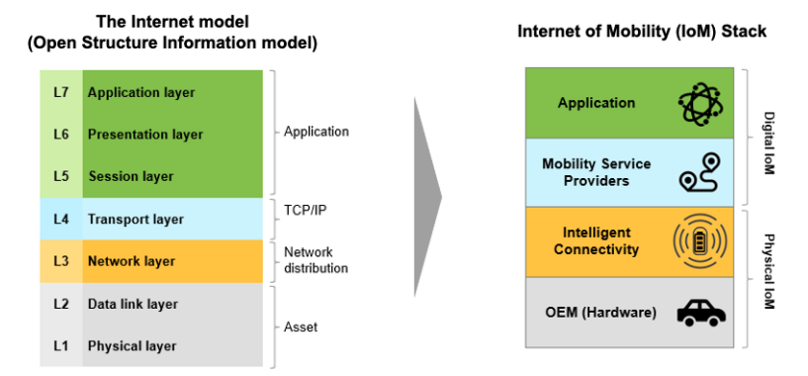 The core technologies that enable new revenue and profit opportunities lie in the 4 layers of the IoM "stack" depicted above.  Our portfolio companies offer what we believe to be very attractive opportunities to profit from investing in these core technologies.This table shows the Internet of Mobility startups featured in this edition: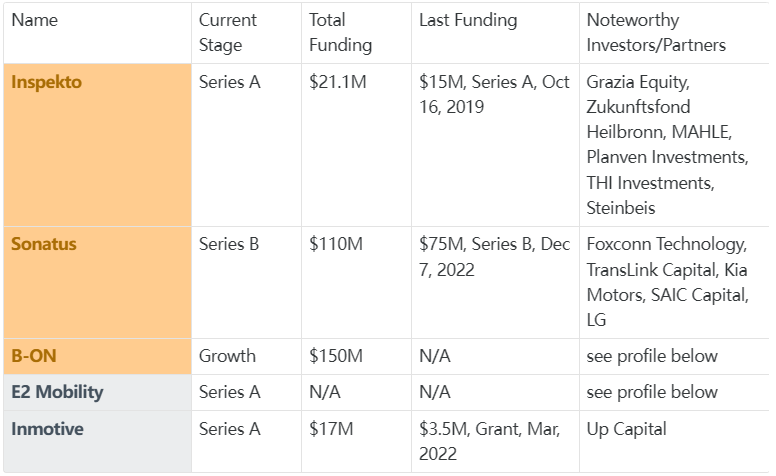 Energy Transition PortfolioWe have expanded our EXCELerate pipeline to include an Energy Transition portfolio, which highlights startups who we believe offer disruptive technology in the clean energy production and distribution value chain.

The following startups from our Energy Transition portfolio are actively looking to raise funds: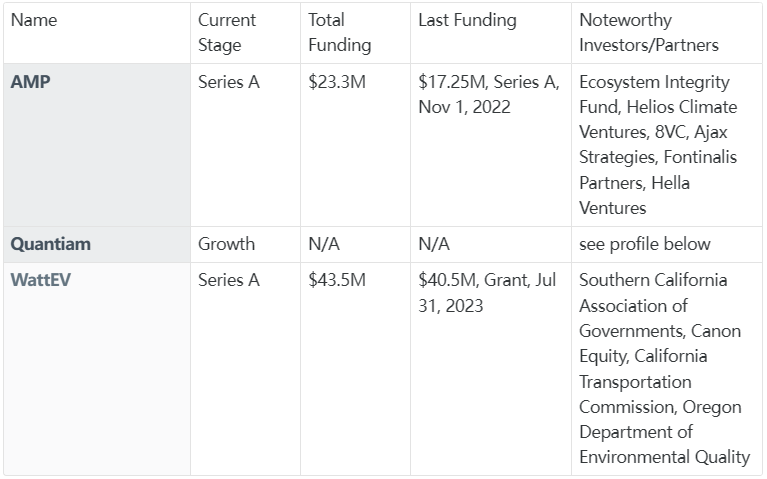 Internet of Mobility
Intelligent Connectivity
Vehicle Inspection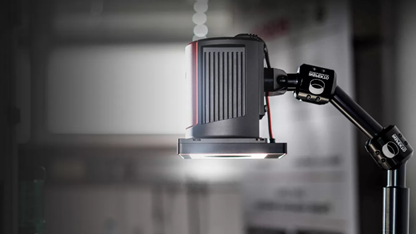 Inspekto

Inspekto is a provider of autonomous machine vision system for visual quality inspection. The Israeli startup aims to simplify visual quality inspection and control by using breakthrough AI technology. Its product offering includes Inspekto S70 which is a wide-applicability fast-setup machine vision system for different purposes addressing both the industrial machine vision and human inspection markets.Traction & milestones: Machine vision system offering is ready to scale and the startup expanded its solution by launching Automated Inspections Service (AIS) for small and large manufacturers. Automobility recently helped Inspekto to deploy its AI machine vision solution with a large industrial client both in Europe and in China.Funding round: Inspekto secured Series A funding and is raising its Series B round.Copy and paste below link and open on your browser for our Inspekto Investment Opportunity Memo: https://www.craft.do/s/aTN60sHOYqsLle
---
Intelligent and Connected Vehicles (ICV)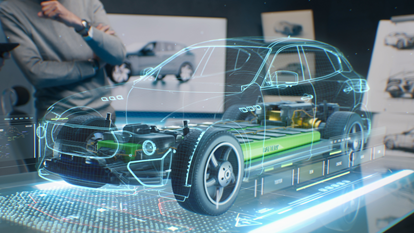 SonatusSonatus is a provider of cloud-enabled platform in-vehicle connectivity and data management solutions. The US-based startup is focused on building high-performance software-defined solutions from E/E architecture (in-vehicle) to the backed (cloud). Its solutions is flexible, modular, hardware agnostic, and enables automakers to harness vehicle data, control and secure vehicle connectivity, remedy problems, add features, vehicle updates via codeless updates.Traction & milestones: The company was awarded with the 2022 PACE Innovation Partnership Award for its collaboration with Hyundai Motor Group in bringing a software-defined vehicle platform to production and market quickly.Funding round: Sonatus secured $75M Series B funding and is open for follow-on investment.Copy and paste below link and open on your browser for our Sonatus Investment Opportunity Memo: https://www.craft.do/s/7nBWUdmFb8lg09
---
Intelligent and Connected Vehicles (ICV)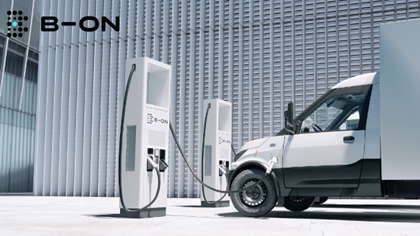 B-ON
B-ON is a full-service solution provider democratizing fleet electrification, providing access to an entire ecosystem of services through one simple process. The Luxembourg-based company is focused on transforming last mile transportation of people and goods to zero emissions. Employing its expertise earned over seven years with a >20k proven vehicle fleet, B-ON's ElectrOS is a suite of solutions offering fleets hassle-free ways to harness the benefits of electrification.
Traction & milestones: After acquiring StreetScooter, B-ON has had a successful 2022 by having produced and delivered 2,447 electric commercial vehicles and generated $125 million in revenue. In recent months, the company has announced several new partnerships which includes agreements with Creative Bus Sales in the United States and Koelliker Group in Italy, and EO Charging in Europe..
Funding round: B-ON has secured $150M to date and is currently closing an additional fundraise (already secured lead investors, still open to non-lead investors).
Copy and paste below link and open on your browser for our B-ON Investment Opportunity Memo: https://www.craft.do/s/q9PapFI9wZudoC
E-Mobility
---
NEV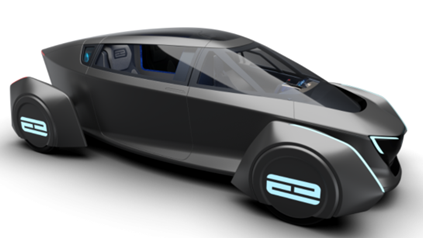 E2 Mobility
E2 Mobility is a developer of a purpose-built vehicle (PBV) and platform for next-generation shared mobility. The proprietary vehicle of the US startup offers disruptively lower vehicle operating costs per mile and enables Mobility as a Service (MaaS) with a mobility solutions ecosystem. The startup will build its PBV with globally renowned partners, including partnerships for platform licensing, prototype development, and application design, with projections to deploy a fleet of around 1 million in the United States by 2030.
Traction & milestones: The vision of E2 started more than a decade ago with the innovations of Edison2, which won the mainstream competition of the 2010 Progressive Insurance Automotive X Prize thanks to an ultra-efficient vehicle design and patented in-wheel suspension system. Recently, the startup announced that it will utilize Cox Automotive Mobility's suite of digital and physical fleet solutions to maximize uptime for its vehicles and additional services such as EV battery lifecycle management.
Funding round: E2 Mobility is raising $60M+ Series A round.
Copy and paste below link and open on your browser for our E2 Mobility Investment Opportunity Memo: https://www.craft.do/s/U1YzhZe7btOVvL
---
NEV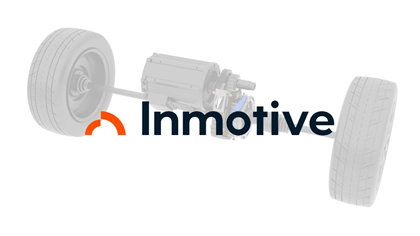 Inmotive
Inmotive is a provider of multi-speed powertrain technology for electric vehicles. The Canada-based startup has developed a patented transmission system Ingear for electric vehicle applications. Its Ingear 2-speed transmission technology changes speed ratios quickly and efficiently and accelerates the transition to clean mobility by making EVs more affordable.
Traction & milestones: The startup recently signed a joint development agreement with Suzuki to develop an Ingrear 2-speed EV transmission for future Suzuki electric vehicles.
Funding round: Inmotive secured Series A funding and is raising $10M Series B funding.
---
Energy Transition
Midstream
Battery Tech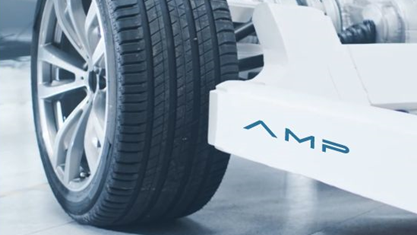 Auto Motive Power
AMP is a developer of advanced electronics for electric vehicles. This California-based startup offers solutions for battery management systems (BMS), charging solutions, and cloud-enabled OTA solutions for e-mobility applications. AMP has done business with some of the largest EV manufacturers and e-mobility solutions providers in the world.
Traction & milestones: The startup recently announced the integration of Wolfspeed's innovative Silicon Carbide technology into AMP's e-mobility Energy Management Unit (EMU).
Funding round: AMP recently secured $17.25M Series A funding and is looking for follow-on investment.
Copy and paste below link and open on your browser for our AMP Investment Opportunity Memo: https://www.craft.do/s/CoQaMgv70Yqwtf
---
Hydrogen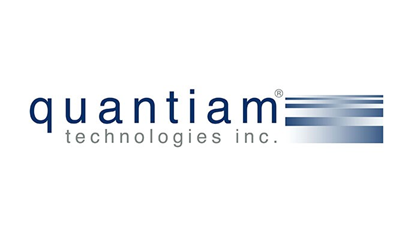 Quantiam
Quantiam is a provider of advanced energy materials and process innovation company for eFuels like eHydrogen and eMethanol. The Canada-based company offers clean-tech solutions to decarbonize the future of transportation. It develops nano technology for energy and greenhouse gas emission reductions and for life-cycle improvements of critical materials.
Funding round: Quantiam is looking for new capital to fund the commercialization of its clean-tech solutions for transportation.
Copy and paste below link and open on your browser for for our Quantiam Investment Opportunity Memo: https://www.craft.do/s/A1RzhjklMavfEz
---
Downstream
WattEV is a provider of Zero-Emission fleet and electric plug-in stations for the trucking industry. The US startup is accelerating the transition to electrify Heavy Duty Zero-Emission freight transport. It is an all-inclusive solution with its Zero-Emission truck fleet and reliable charging infrastructure.
Traction & milestones: WattEV has secured $40.5M grants to expand its electric truck charging network into Northern California and Oregon, which will include one of the largest setups in the United States. Recently, the startup has completed the construction of a public truck charging station at the Port of Long Beach in Southern California.
Funding round: WattEV secured Seed funding and is closing its Series A funding while having $6M pre-Series A investment opportunity available at a discount.
---
About Automobility
Automobility Limited is a strategy and investment advisory firm helping its clients to create the future of mobility. Mobility needs, previously satisfied through product "ownership", are increasingly being served through mobility services "usership" with profound implications not only for traditional businesses within the value chain, but also for new entrants – as they compete to deliver services. Connected mobility, which we define as "technology-enabled on-demand mobility services for moving people and goods from point A to B", has become a disruptive, paradigm-changing development in the automotive industry. It requires a complete rethinking of the way to deliver value to the market. To succeed, companies must expand their focus from the product (the automobile) to the utility derived from the product ("automobility") and create a business model and digital ecosystem optimized to provide digitally enabled solutions for both car owners and mobility services users.
Please find below contact details for our offices in Shanghai, Hong Kong and Tel Aviv or contact us at [email protected]
Official Website: http://automobility.io/
RM 2507, 25/F C C WU BLDG 302
Tel Aviv, 6153101, Israel