12 Jun

"Selling to China" Book Promotion at China Crossroads Event

Ker Gibbs, Bill Russo and Jean Liu will discuss their new book at this event on June 29 in Shanghai.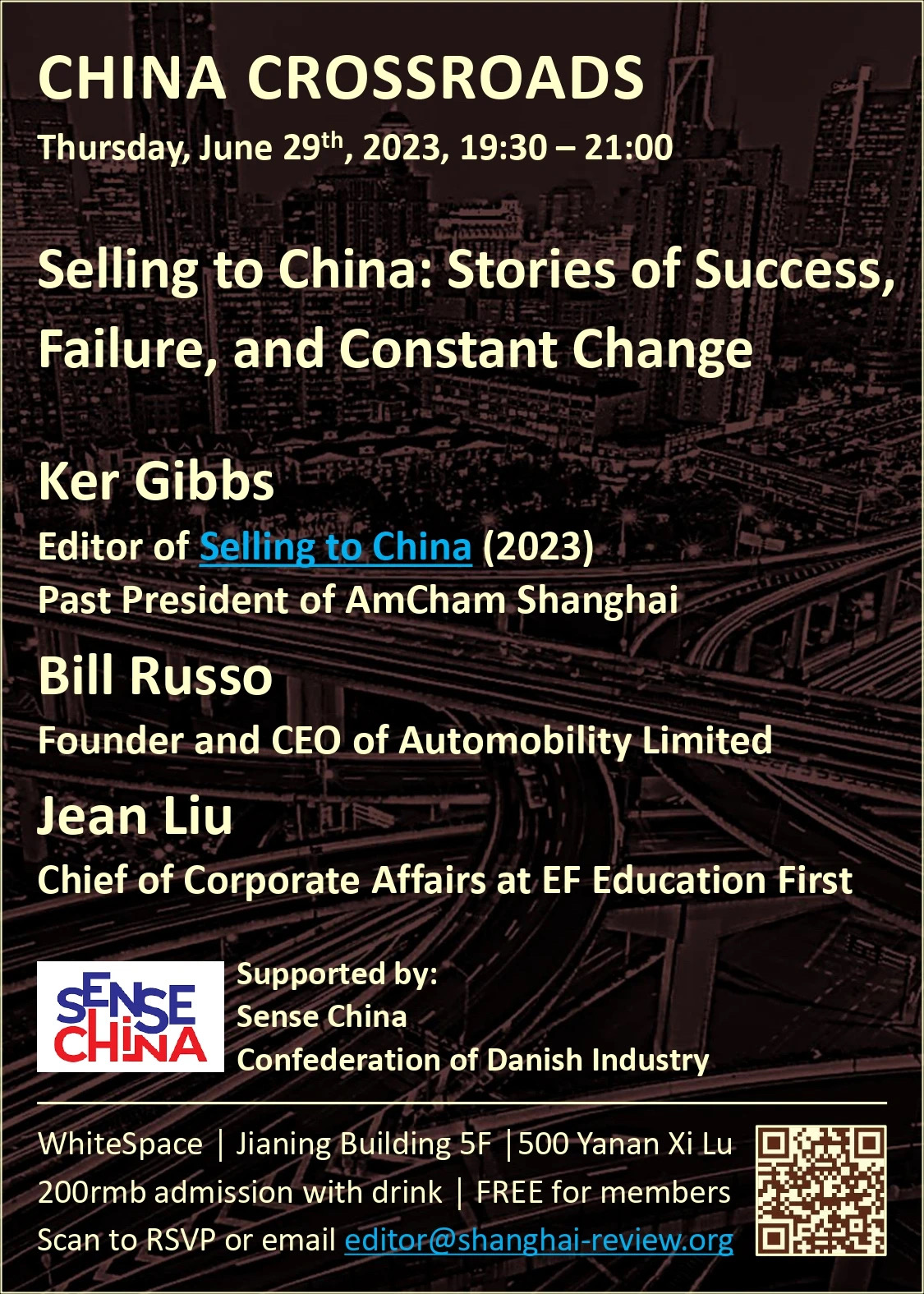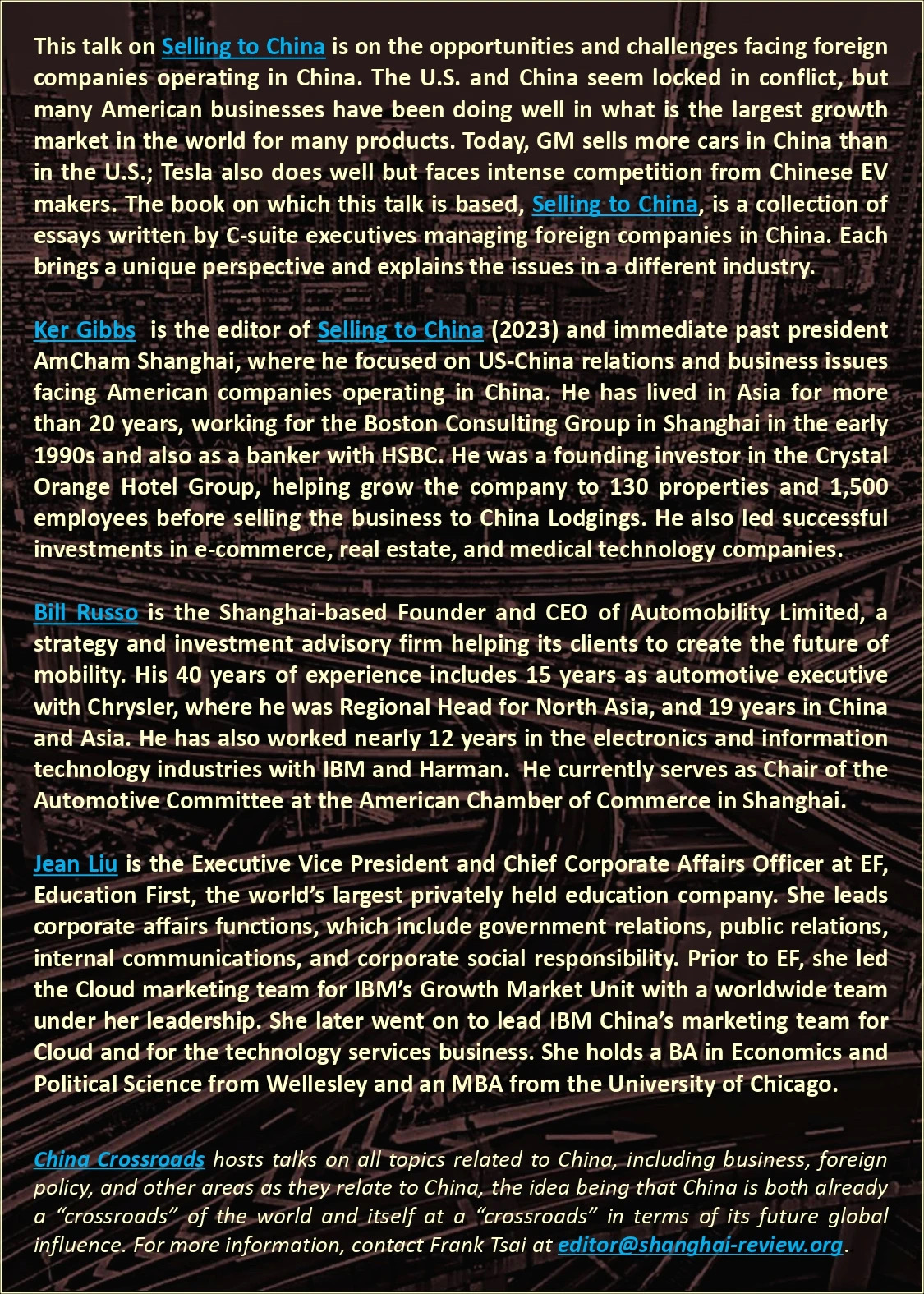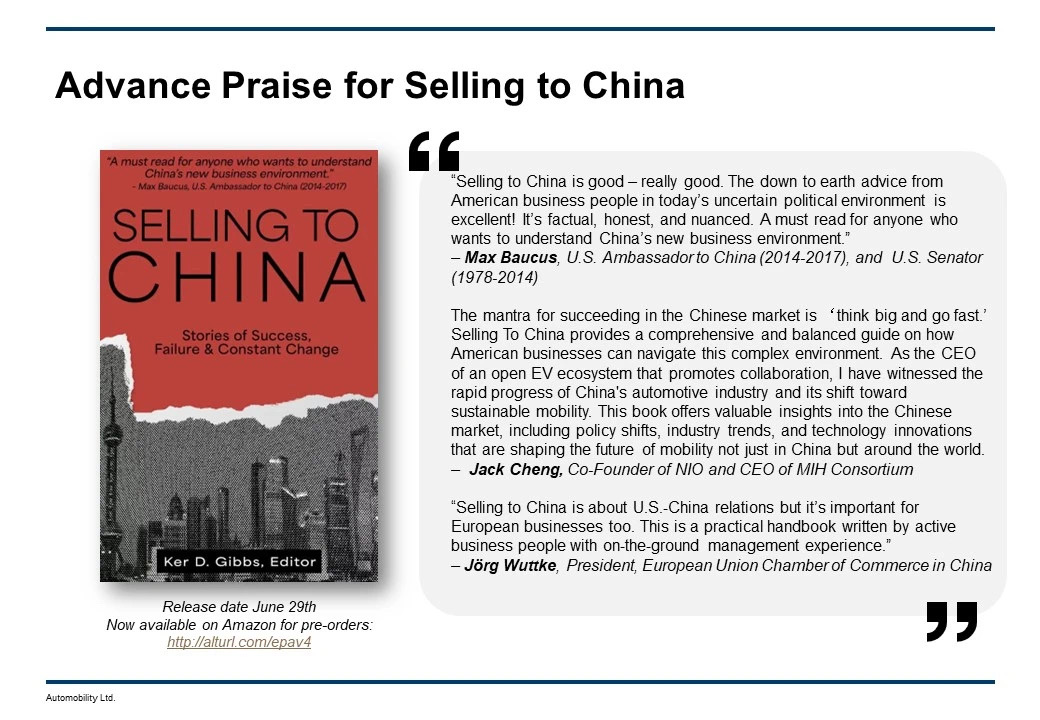 Bill is a contributing author to the book Selling to China: Stories of Success, Failure, and Constant Change (2023), where he describes how China has become the most commercially innovative place to do business in the world's auto industry – and why those hoping to compete globally must continue to be in the market.
Release date June 29th – Now available on Amazon for pre-orders.
If you wish to join the China Crossroads Event on Thursday June 29th, 2023, 9:30-21:00 at White Space, please Scan below QR code to RSVP or email editor @shanghai review.org to register.