12 Mar

How Automakers are Navigating a Geopolitical World [VIDEO]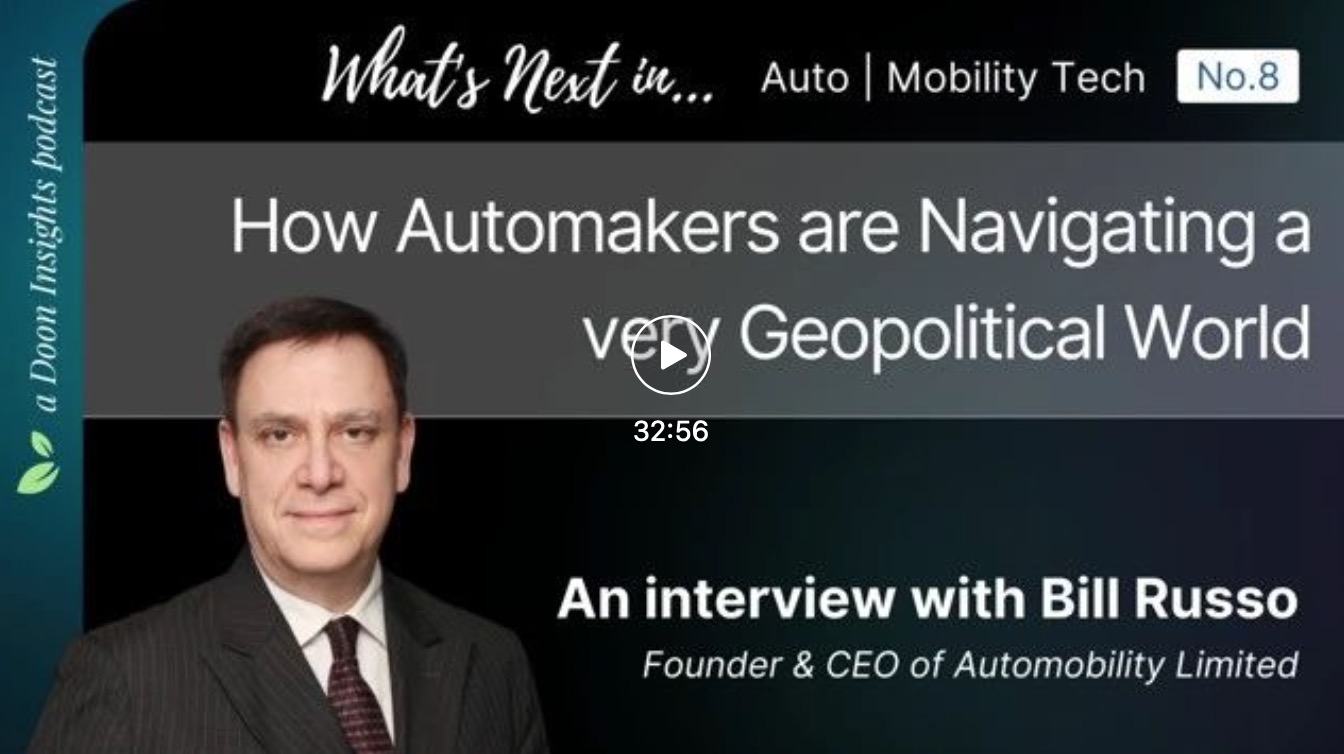 Bill Russo, Founder and CEO of Automobility Limited has recently joined Auto | Mobility Tech podcast organized by Doon Capital and discussed the trends in the global automobility markets.
Bill reflects on his journey that led him to his role as a global expert on the development of the automotive industry. They discuss China's recent surge into the mobility market and the country's unique position and role in advancing the future of mobility. They cover how the geopolitical conflicts between the US and China are affecting global strategy in the sector. Finally they discuss the implications of US's recent industrial policies and how legacy automakers should be mapping their path forward.
00:00 Introduction to episode 
00:50 Bill's journey prior to 2017 
05:00 China's surge into the mobility market 
12:10 China's market advantages 
18:50 Current global trends 
24:38 Evaluating US's new industrial policies 
28:34 Response from US's legacy automakers