01 Nov

Elaphe's In-Wheel Motor Reshapes the Future of Electric Mobility

Elaphe's recent market traction around in-wheel motors was featured in a CNN article, which highlighted new commercial partnerships with disruptive new mobility players. Copy and paste the link on your browser to read more: https://edition.cnn.com/2022/10/26/tech/elaphe-slovenia-in-wheel-motors-spc-intl.

Lightyear's collaboration with Elaphe, a provider of multi-wheel propulsion technology and power electronics, was formally launched with the Lightyear 0 vehicle. Lightyear's production-ready solar electric vehicle (SEV) is equipped with four in-wheel motors developed by Elaphe. The integrated electric motor also reduces the weight and power consumption of the vehicle which will make it one of the most efficient production powertrains in the world.

Elaphe, which was founded in 2006 by Gorazd Lampič and quantum physicist Andrej Detela, has designed in-wheel motors for a range of electric vehicles. However, the company's focus is not only about in-wheel motors, but also on multiple wheel control for new mobility.
Aptera Motors, another company that develops solar electric vehicles, has enlisted Elaphe to supply in-wheel motors for its lightweight three-wheeled vehicle design.

Lordstown Motorsis using Elaphe's hub motors for its new Endurance line of electric pickup trucks to give the truck genuine four-wheel drive. These examples show that in-wheel motors can be used across a range of lightweight and heavy-duty applications, says Luka Ambrozic, chief commercial officer of Elaphe, although the designs must be adapted for each purpose. "It's not about having a one-size-fits-all motor," Ambrozic says.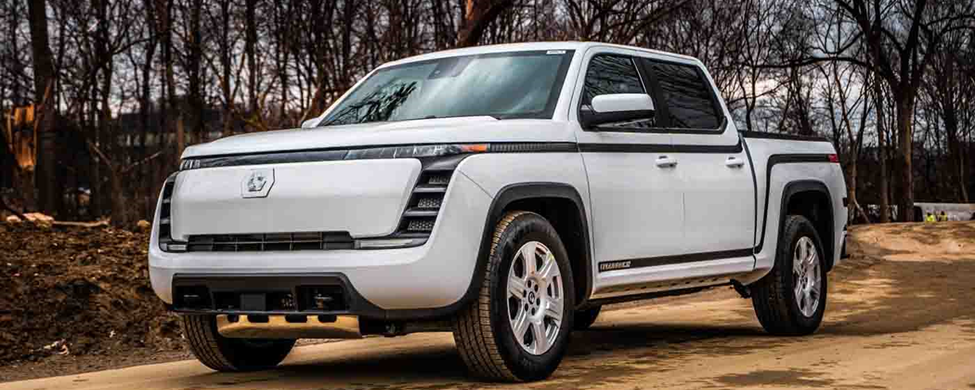 According to a 2021 report from research firm Markets and Markets, the demand for in-wheel motors is expected to rise in line with the growth of electric vehicle sales, reaching a value of more than $4 billion by 2026, up from $800 million in 2021.
Automobility Ltd is proud that its portfolio company Elaphe Propulsion Technologies is commercializing in-wheel motor technology together with several new mobility players to enable lighter and more efficient EVs, while opening up possibilities for more innovative upper body designs resulting from the optimized packaging of the skateboard chassis.
Please contact us at [email protected] if you would like further information on this startup or to learn more about other Auto & Mobility investment opportunities from our EXCELerate opportunity pipeline.