25 Nov

Automotive Committee Receives 2022 Engagement Award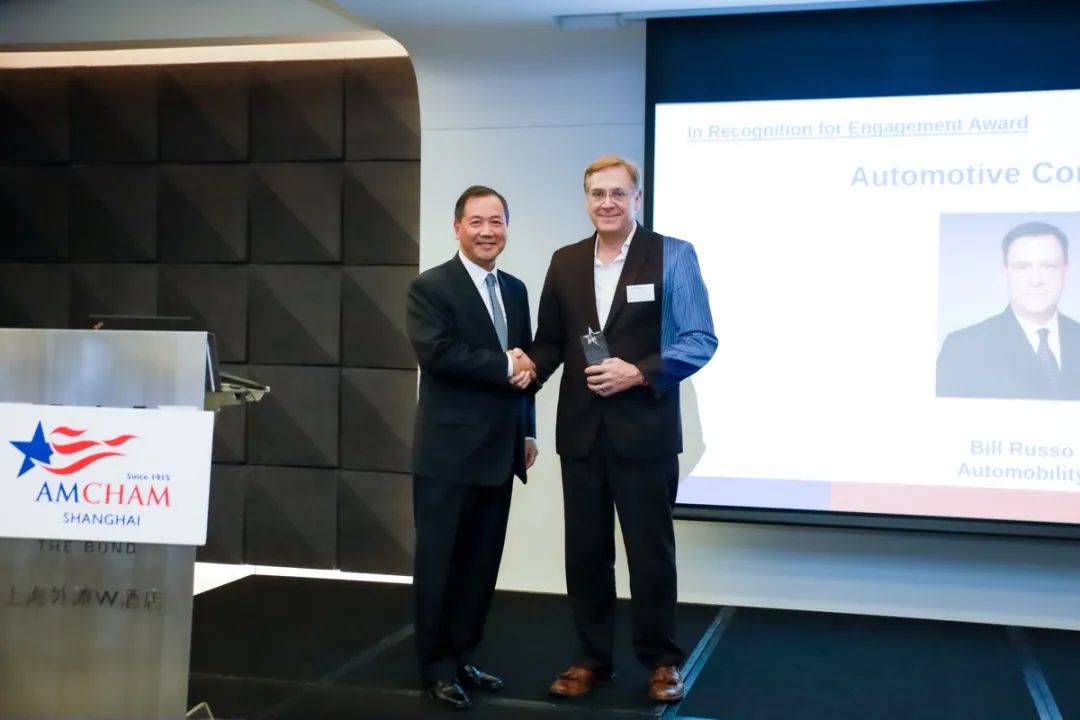 This is the fourth time that Automotive Committee Chairman Bill Russo has received recognition on behalf of the committee, which was previously recognized for Engagement (2018), Committee of the Year (2019), and Thought Leadership (2020).
2022 has been a uniquely challenging year due to the ongoing impact of supply disruptions, lockdowns, and a rapid shift in the consumer preferences in favor of electric vehicles. In this rapidly changing environment, the committee provided members with regular updates via monthly online "State of the China Auto Industry" webinars, and also hosted 2 offline industry conferences.
Automobility is grateful for the privilege to have Bill serve as the AmCham Shanghai Automotive Committee Chairman, and proud of the committee's recognition over the past several years.