23 Dec

Bill Russo Joins Ortus Round Table on The Future of China's Innovation Hubs

December 13, 2017

Senior executives of the technology ecosystem and investment community in Shanghai gathered at the Nova Dinner, hosted by Savills, to discuss the future of Shanghai and other cities in China as innovation hubs.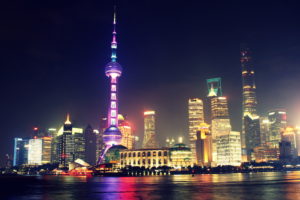 Shanghai is clearly a global business hub and China's financial capital. It's growing base of digital media and entertainment companies, availability of educational programs and access to and capital tech infrastructure make Shanghai the front-runner in KPMG's ranking of global innovation hubs. But when it comes to most metrics on entrepreneurship, Beijing is doing far better. Zhongguancun's ecosystem of new ventures, tech giants, research universities and professional services firms has developed tacit knowledge and an entrepreneurial culture that is hard to replicate. What does this mean for Shanghai's plans of becoming a global innovation hub?
Click here to view the full posting at ortus.club
Attended by:
CEO at C&A Advisors China
Co-Founder at italki
Country Manager, China at Pivotal Software
Executive Director at CITIC Capital
Executive Director at J.P. Morgan Chase
Founder & CEO at 23Seed
Founder & CEO at Automobility
Founder & CEO at Withinlink
Founder & Managing Director at DRP Capital
General Partner at SOSV
Head of Corporate Banking at SPD-Silicon Valley Bank
Managing Director at JR Capital
Managing Director at Parkopedia
Managing Partner at China Materialia
Managing Partner at PurpleSky Capital
Partner at Chinaccelerator
Partner at TD Growth Capital