03 Sep

Bloomberg : Tesla Unveils First Model 3 Revamp, Slashes Prices in Sales Push

Media Source : Bloomberg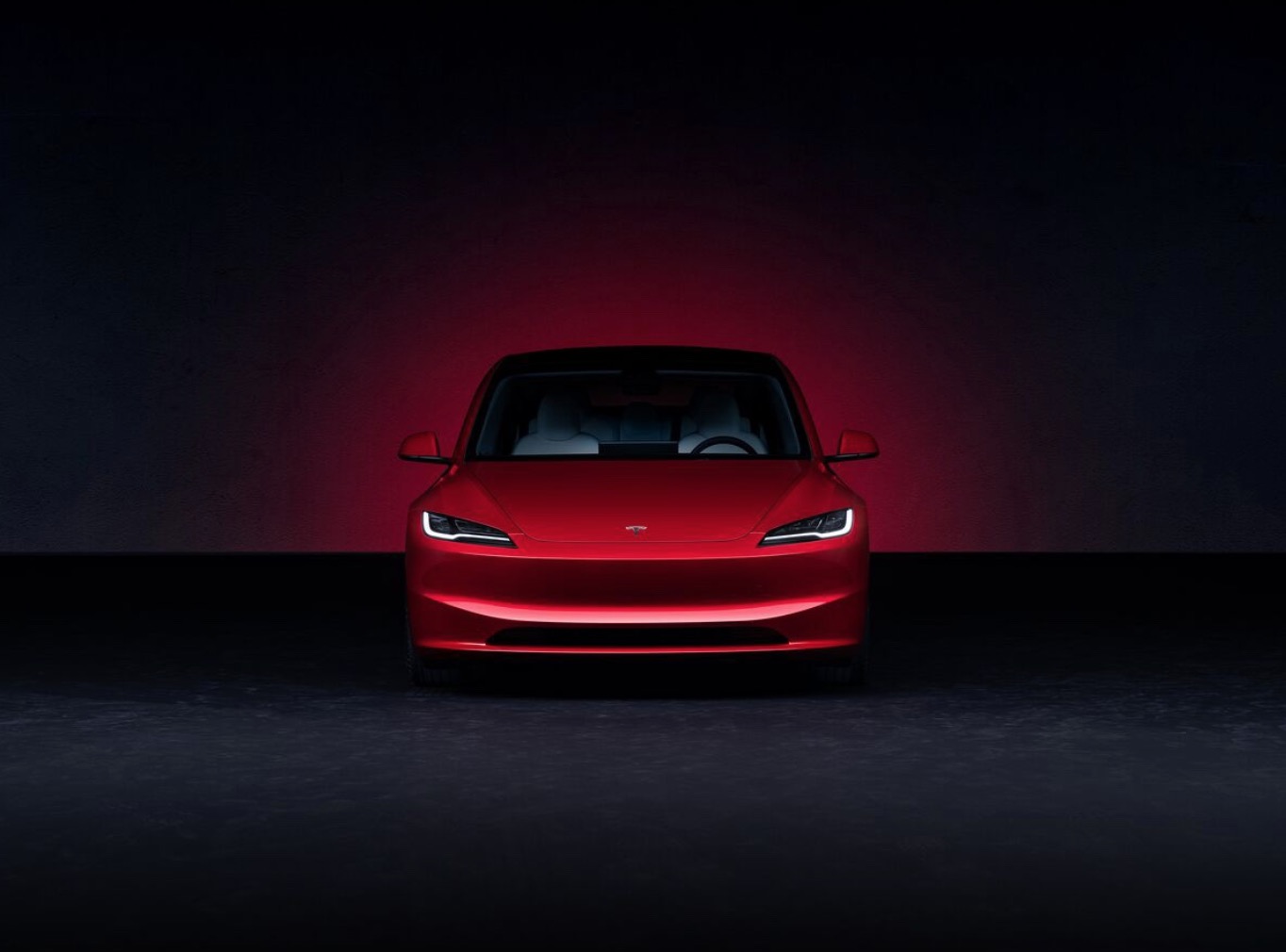 Tesla's revamped Model 3
Source: Tesla Inc.
•Four-door sedan comes with sportier look, longer range
•Automaker slashes price of premium models in China, US
By Bloomberg News
September 1, 2023 at 9:27 AM GMT+8
Updated on September 1, 2023 at 1:33 PM GMT+8
Tesla Inc. unveiled the first refresh of its popular Model 3 sedan with a sleeker look and longer range, and slashed the price of its premium cars in the US and China in an all-out push by chief executive officer Elon Musk to boost sales.
The new iteration of the four-door sedan comes with a slimmer, sportier look, and a single-charge range of 606 kilometers.
Two new colors — Stealth Grey and Ultra Red — have been added, while inside, there's a 17-speaker sound system, customizable ambient lighting and an 8-inch touchscreen for rear-seat passengers.
The standard rear-wheel drive version accelerates from 0 to 100km/h in 6.1 seconds.
Just hours after the long-anticipated unveiling, Tesla rolled out steep
price cuts
 of its Model S and X cars in China and the US, and reduced the price of its full-self driving feature by $3,000 to $12,000.
The cuts follow further reductions last month, and several rounds of discounting that already have taken a toll on the company's automotive gross profit margin, which fell to a four-year low in the second quarter.
While the revamped Model 3 comes with a heftier-than-expected 259,900 yuan (R673,918) price tag in China — 12% more than the older version — a refresh was needed to keep up with domestic rivals like BYD Co. — which aims to sell
3 million vehicles
 this year — and Nio Inc. and Xpeng Inc., which are expanding their lineups with cars tailored to local tastes.
"Tesla has discovered that to win in China's hyper-competitive EV market, you must race faster than anywhere else in the world," said Bill Russo, a former Chrysler executive who's now chief executive officer of Automobility Ltd., a Shanghai-based consultancy.
Selling a model that hasn't been updated in six years in such a market is the automotive equivalent of buying an older iPhone, he said, adding it will be "very challenging" to sustain a higher price point for the new version and still sell significant volumes.
"If you're not the latest and greatest, you are left with price discounts as your only weapon," he said.
Tesla has since cut prices further, fueling concerns of a renewed front in a bruising price war that has eroded
profit margins
.
Local rivals including Xpeng and Geely Automobile Holding Ltd.'s Zeekr EV brand have also aggressively marked down prices and launched new products to compete directly against Tesla, while Nio has pledged to launch the first product of its new mass-market brand as soon as 2024.
Musk first unveiled the Model 3 to enormous fanfare in March 2016, but famously faced several months of "production hell" as the company struggled to ramp up production in 2018.
The new model is live on all
order sites
 in China, Europe, the Middle East and Australia, though not in the US.