03 Sep

Barrons : China Is Tops in Exporting Gas Guzzlers. Don't Count EVs Out

Media Source : Barrons

By Craig Mellow

Aug. 18, 2023
Nearly three-quarters of China's foreign car sales are the old-fashioned internal combustion ones. Innovative EVs eventually may play a bigger role in exports.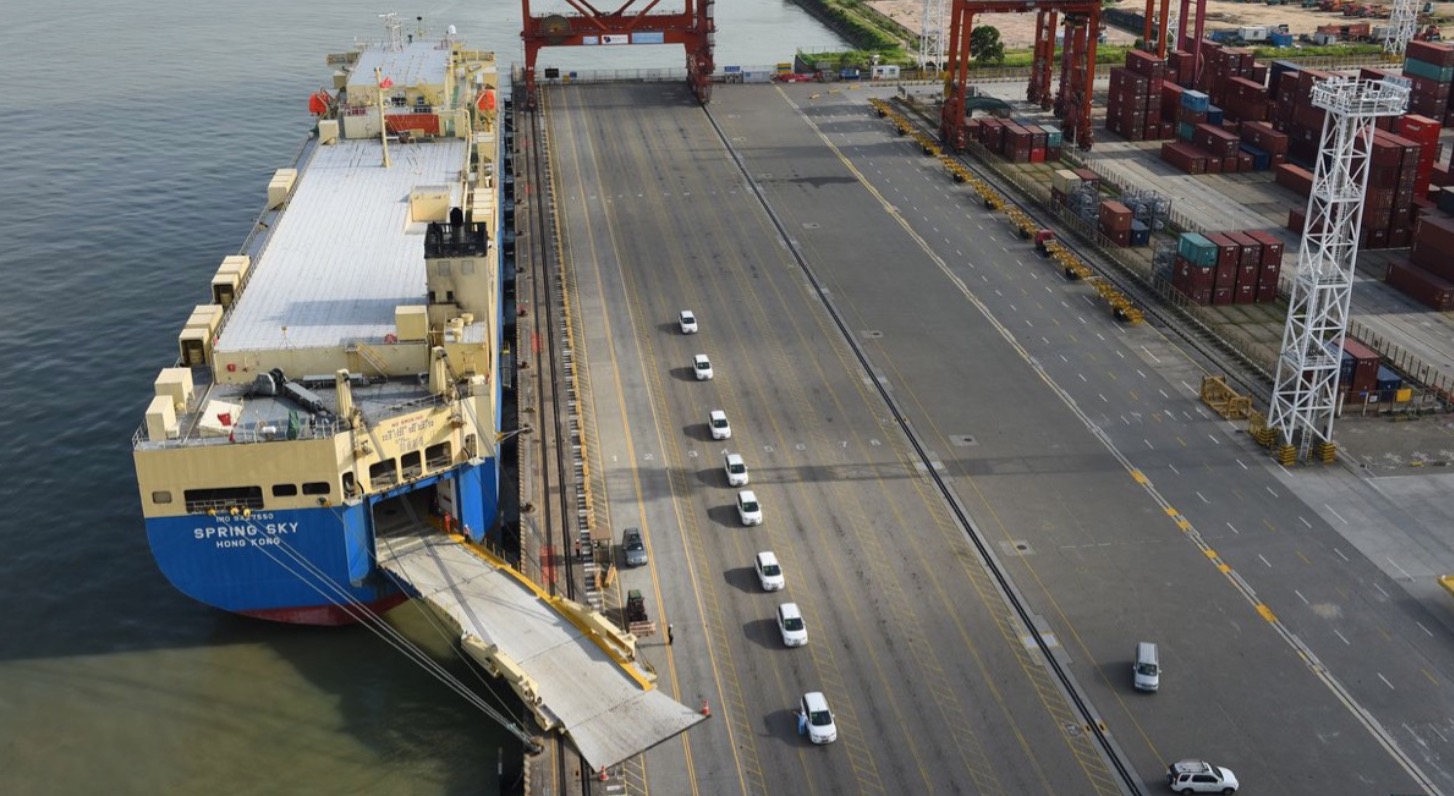 EVs may play a bigger role in China's export engine. Here: BYD automobiles are exported from Shenzhen to Thailand
VCG/Getty Images
Pop quiz: Which country exports the most cars? Germany? Japan? Try China.
The No. 2 economy surpassed Japan in the first half of 2023. Full-year exports should exceed four million vehicles, up from one million or so prepandemic, says Paul Gong, China auto analyst at UBS.
The top destination this year is Russia, where Chinese auto makers have jumped in while global rivals fled. But other big customers include Mexico; Saudi Arabia; and Belgium, as a gateway to the European Union. "Chinese companies are building better and better cars and offer a cost advantage," Gong says.
Is this evidence that rumors of China's economic death are exaggerated? Yes and no. China makes more electric vehicles than the rest of the world combined, with improving quality.
That's not what's driving the export boom, though. About 70% of the foreign sales are old-fashioned internal combustion cars, Gong says. State-owned SAIC Motor and Chery are the leading exporting companies. Of the EV exports, U.S.-owned Tesla (ticker: TSLA) accounts for nearly 40%.
The old-school state companies are exporting to survive more than expand, says Bill Russo, CEO of Shanghai-based consultancy Automobility. China's domestic car sales peaked in 2017, and gas-powered vehicles are down 7% as EVs' market share rises. "They have a tremendous built-up capacity, and they don't want to lay off people," he says.
Innovative EVs may play a bigger role in China's export engine as it keeps rolling. Annual vehicle exports could reach nine million by 2030, consultancy AlixPartners predicts.
China's emerging EV champion, BYD (1211.Hong Kong), has barely begun to focus on exports, because its cars are selling like hot cakes at home. The company's domestic market share has soared to 37%, Russo reports. That's four times Tesla's, and leaves competitors like Li Auto (LI), XPeng (XPEV), and Nio (NIO) in the dust, for the moment.
BYD lately broke ground on a factory in Thailand, and is shopping for a European site. Its lead in a crowded field is still too fragile to bet on, says Sharukh Malik, a portfolio manager for Asian equities at Guinness Asset Management. "On a five-year horizon, I don't have a clue which EV auto makers will be left standing," he says.
He's looking instead into China's EV supply chain for companies with more defensible market niches and less potential to raise protectionist hackles abroad. One example is Wuxi Lead Intelligent Equipment (300450.China), a contract manufacturer for Chinese battery giant Contemporary Amperex Technology , or CATL (300750.China), but also a budding partner for would-be European battery champion Northvolt.
Malik also favors Shanghai Putailai New Energy Technology (603659.China), which makes EV battery anodes and just agreed on a $1.5 billion plant in Sweden, Northvolt's home base; and Hongfa Technology (600885.China), whose power relays are built into all of Tesla's Chinese-built cars, and up to 40% of its U.S. vehicles. Malik doesn't own CATL itself, finding its business model "very capital intensive."
However fickle individual corporate fortunes, China's lead in EV technology writ large is firmly established. The U.S. and Europe won't easily subsidize and/or protect their way around it. "I applaud the IRA, but it's 20 years too late," consultant Russo says, referring to last year's Inflation Reduction Act, meant to finance a U.S. green leap forward.
None of that negates China's mounting internal problems with overextended property developers, blackhole local government debt, and unemployed youth. It's something for investors to weigh in the balance, though.
SOURCE: https://www.barrons.com/articles/china-zooms-to-top-spot-for-car-exports-its-evs-arentleading-the-wayyet-fa2248e7#