09 Aug

Automobility EXCELerate Pipeline – Edition #44

We are very pleased to share the 44th Edition of Automobility's EXCELerate pipeline. As always, we are continually scanning the global mobility technology landscape to curate excellent investment opportunities that we believe offer differentiated solutions which fit our "Internet of Mobility" (IoM) and Energy Transition theses.

You can also browse through our Automobility Tech Deals [2Q2023] bulletin which features 8 active deals from our EXCELerate pipeline. Please reach out to us at [email protected] for further information on any listed startup to learn more about these or other investment opportunities we are curating.
Recent Pipeline News, Publications and Media Mentions
We are pleased to share the significant progress being made by several of our EXCELerate portfolio companies since our last update.
We are excited to partner and join the advisory board of ARMONIC, one of our EXCELerate portfolio companies, for the commercialization of the startup's enterprise mixed reality (MR) software solution in the automotive industry. Bill Russo, Founder & CEO of Automobility Limited, said: "Mixed and Augmented Reality is a highly relevant point of technology innovation the automotive sector and will transform the cabin experience by seamlessly blending digital information with the physical world."
This and other recent news highlighting the milestones achieved by companies in our EXCELerate pipeline:
We continue to play a very active role of keeping everyone informed of the developments in the global race to the Future of Mobility.
This month, we are very proud to announce that the book Selling to China: Stories of Success, Failure & Constant Change is now available to order. Automobility's Founder and CEO Bill Russo wrote the chapter titled China's Auto Industry: The Race to a Sustainable Future, which can also be purchased by scanning the QR code or by following this link (Copy and paste to your browser):  https://bit.ly/3NYkbxw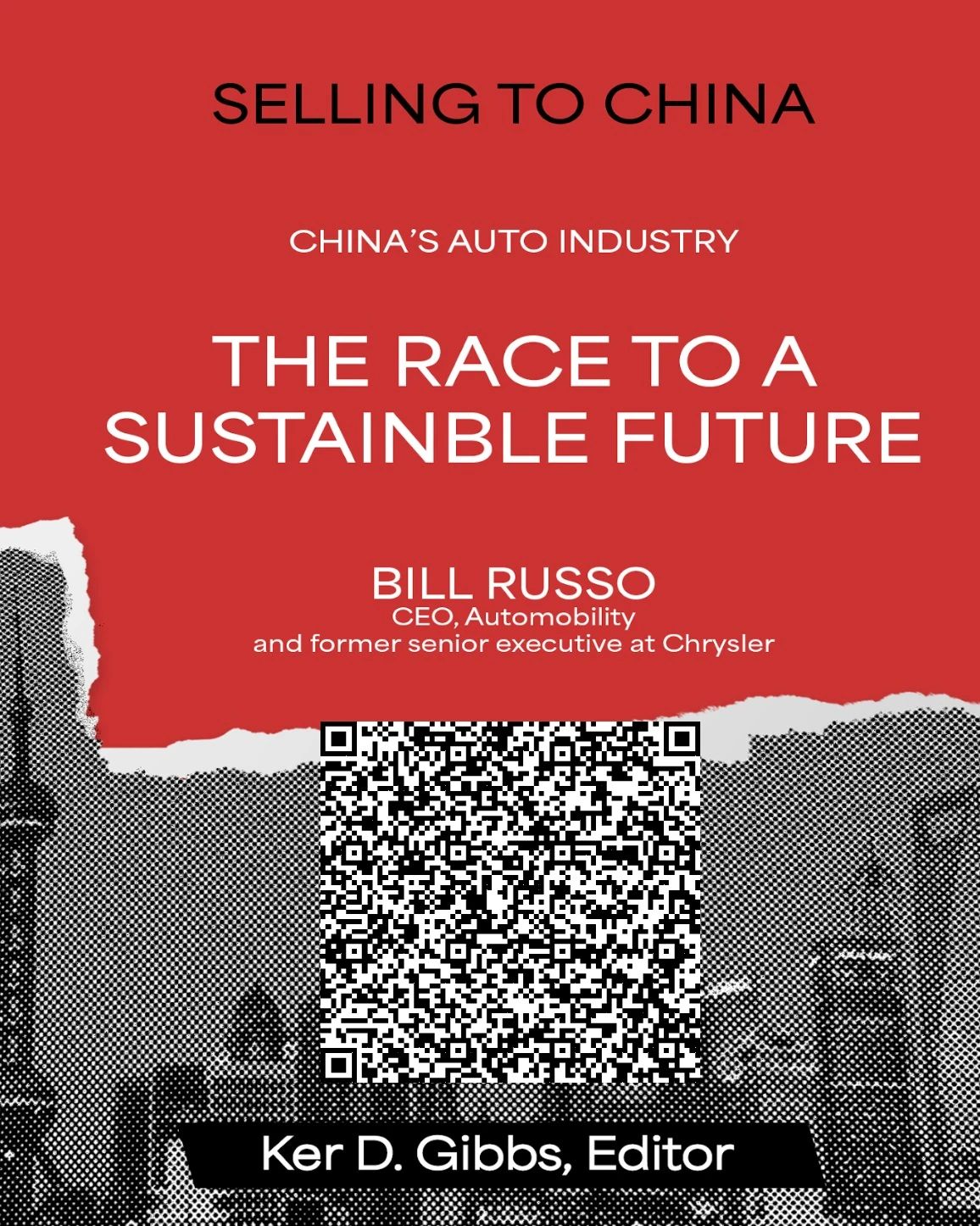 You can access a link to order the book here: Selling to China: Stories of Success, Failure & Constant Change
Since our last update, we contributed to numerous events, articles and media stories:
Featured in EXCELerate Pipeline 44
The 44th edition features 42 companies on our EXCELerate "Menu", of which 9 are part of our Energy Transition portfolio. These companies have met our evaluation criteria which ranks each startup across a range of metrics. The charts below show the regional and IoM stack coverage of these startups.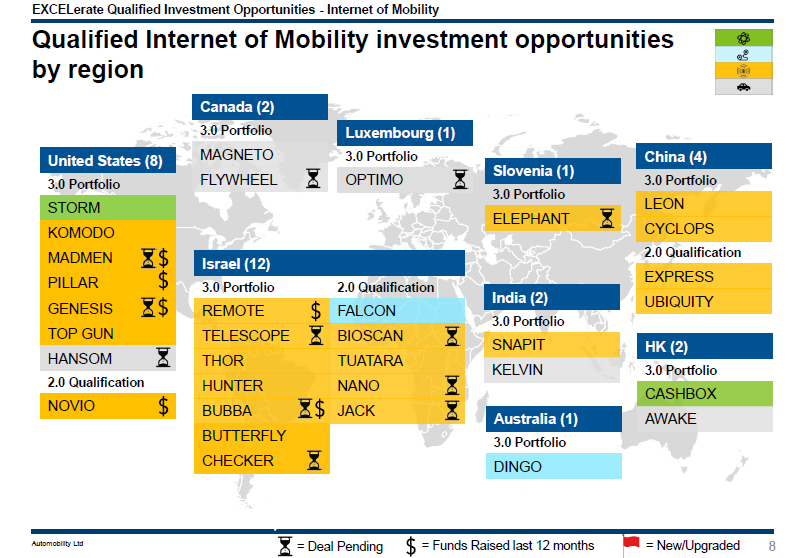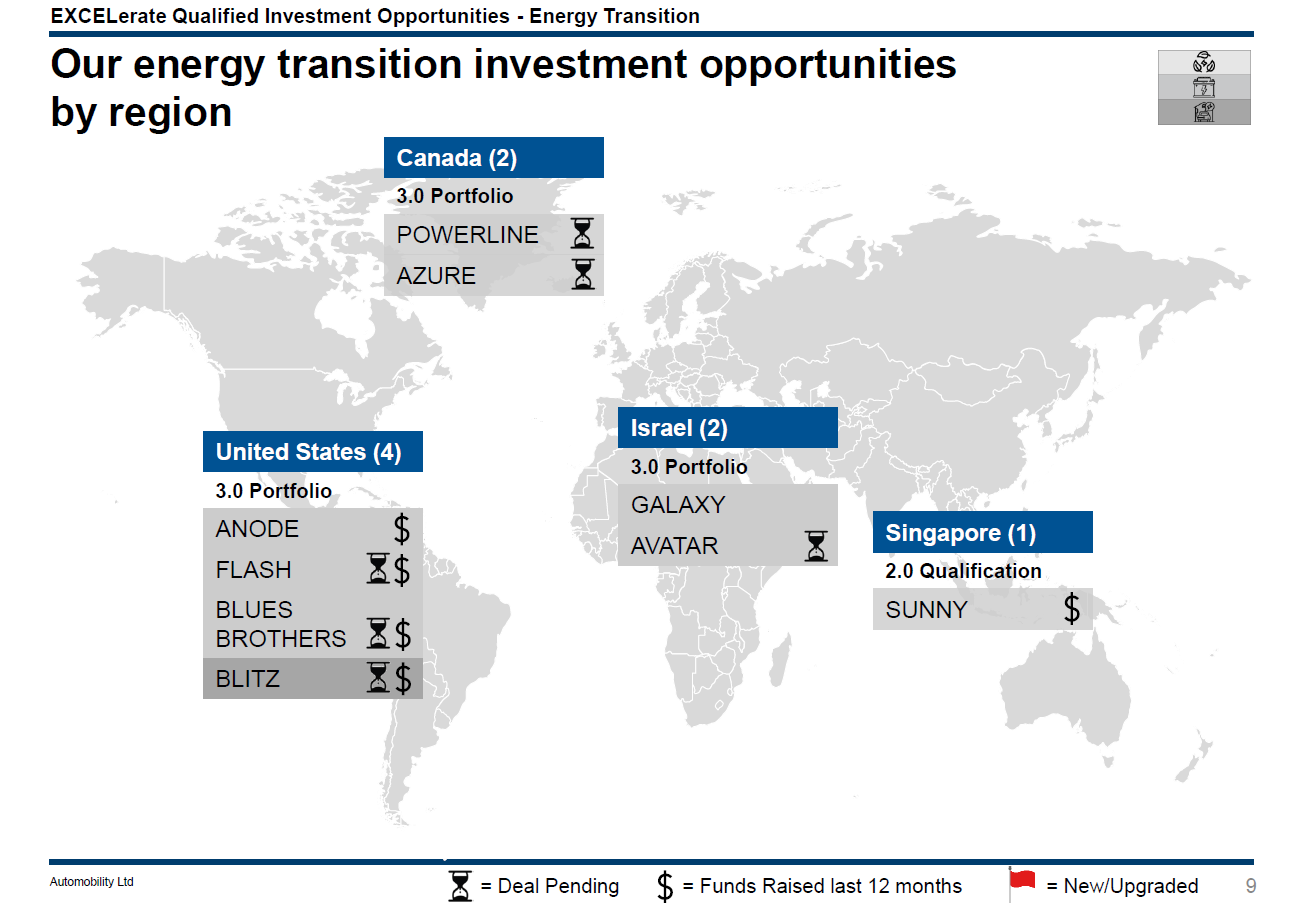 NOTE: Project Codenames are used for startups on the EXCELerate menu of qualified opportunities. More detailed information on each company can be found in our EXCELerate Dealbook, which can be obtained by emailing us at [email protected]
1 startup has been upgraded to our "qualified list" of startups of interest:
TOP GUN is a developer of enterprise-focused mixed and augmented reality software platform
1 startup has been added to our "long list" of startups of interest since our last update:
CUBE is a India-based developer of purpose-built electric commercial vehicles
We would be happy to arrange an introduction to any of the companies in our pipeline.