16 Jul

Praise for our China Automotive Market Briefings

We are delighted with the response so far to our China Automotive Market Briefing offering, which we launched on June 21:

We have already held briefings online and in-person with multiple clients in the USA, Europe and China, with several more scheduled.

Feedback has been teriffic, including the following public post from Justin Savage, Global Auto Sector Lead at Sidley Austin LLP, a prestigious American law firm.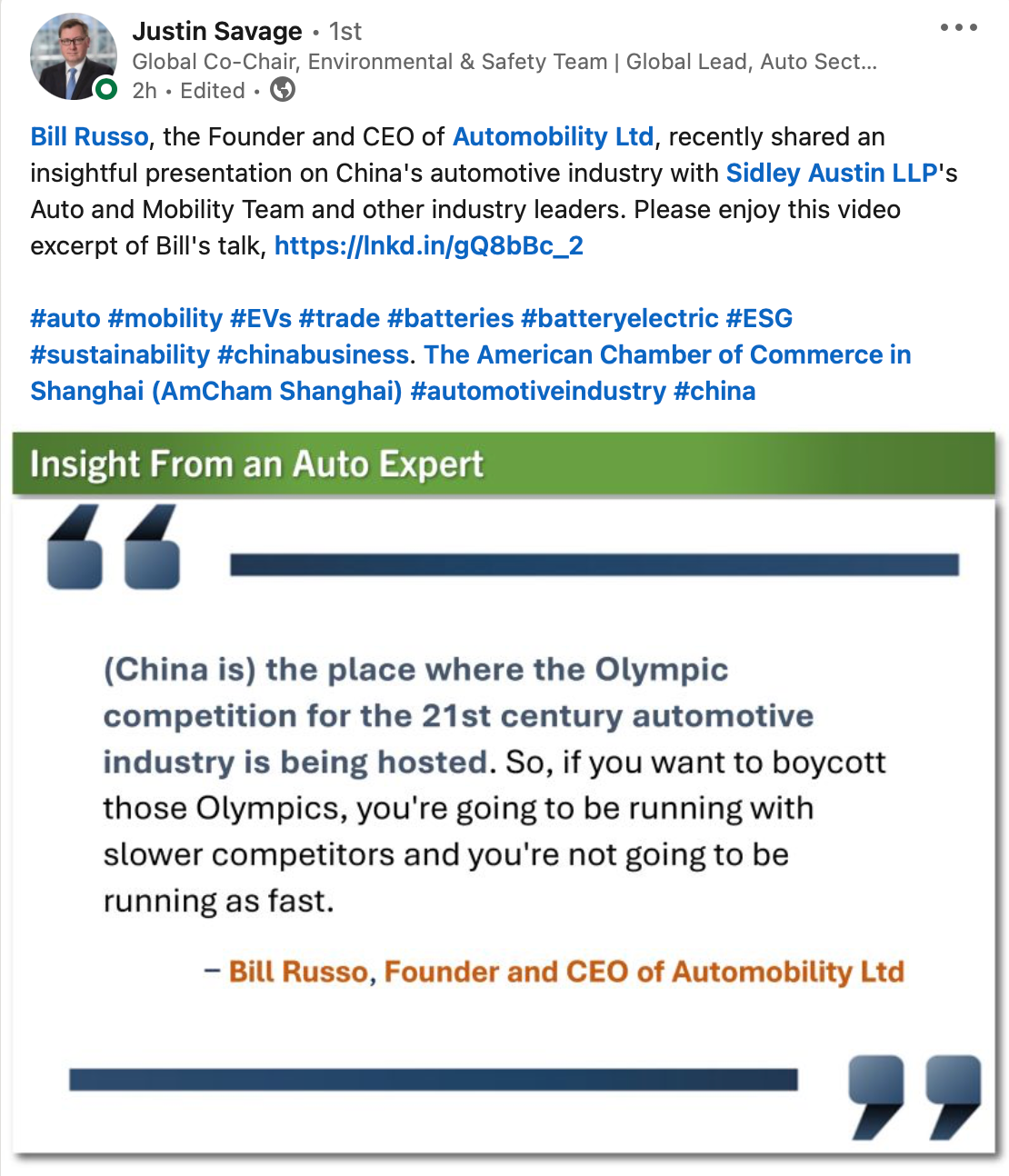 Justin shared the following 10 minute clip from Bill's presentation: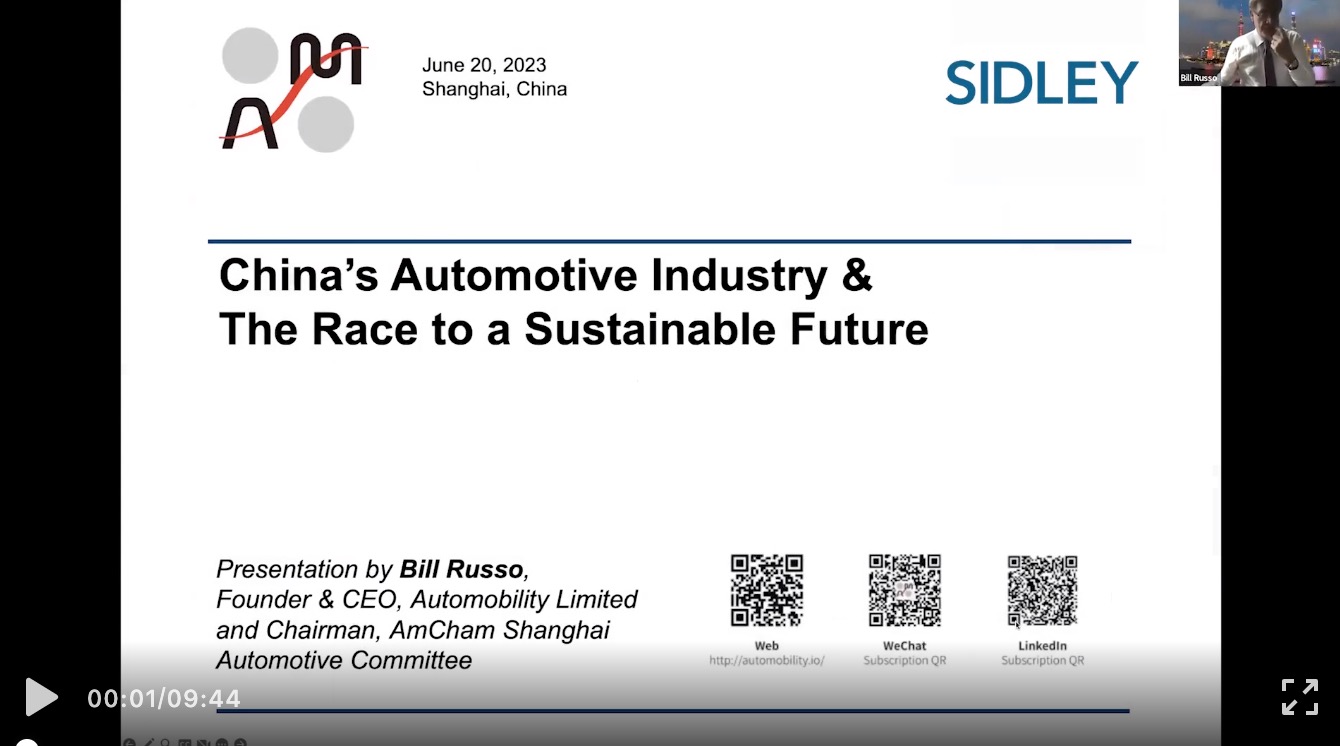 If you would be interested in scheduling a briefing for your organization, please email us at [email protected]
Praise for Automobility's China Automotive Market Briefing
"I am writing to express my sincere gratitude for your participation as a guest speaker at our recent sales event. Your presentation on the topic of Chinese OEMs was insightful and provided us with valuable information. Your knowledge and expertise, particularly in relation to Chinese OEMs, has given direction to our challenges and opportunities."
"Thank you so much for a fantastic presentation and panel discussion!"
"It was a great presentation yesterday. Very insightful and really learned a lot!"
"Wonderful talk tonight Bill, thank you so much!"
"Thank you Bill, yesterday's talk is so informative, thanks for sharing"
For Further Reading
The book "Selling to China: Stories of Success, Failure, and Constant Change" aims to clarify the dilemma facing multinational corporations in China by bringing front-line business experience to bear on the question of whether to continue to invest in China. The book sheds practical light on doing business in current US-China geopolitical environment.
Bill Russo's chapter is titled "China's Auto Industry: The Race to a Sustainable Future"
Scan the QR code to order your copy of Selling to China.