16 Jul

Automobility Joins Advisory Board of ARMONIC

Tel Aviv, Israel and Shanghai, China

ARMONIC, a mixed reality (MR) software provider, has announced that Bill Russo, Founder & CEO of Automobility Limited, has joined its Advisory Board. Mr. Russo will provide guidance to the Israel-based startup and assist with the business development and commercialization of ARMONIC's solution to accelerate the automotive industry's entry into the AR/MR era by linking the digital and physical worlds.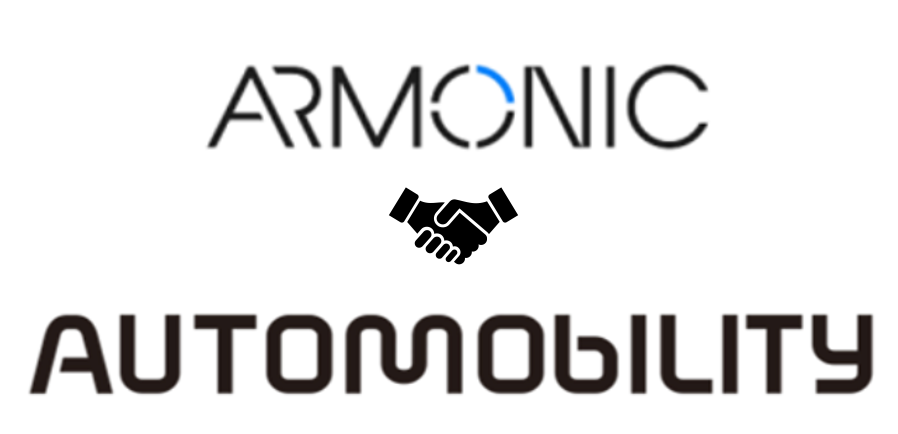 ARMONIC helps businesses and organizations connect the digital and physical worlds. Currently, the main gap between the advanced AR/MR technologies already available and the ability of enterprises to profit from them, is the lack of effective enterprise tools that allow product and application developers to deploy the technology at scale. And this is where ARMONIC's solution comes into play for a rapidly expanding market opportunity that is expected to reach $1 trillion by 2030.
With an existing and strong platform that has already been established in the aerospace sector, ARMONIC is now expanding into the automotive sector with first deployments set in early 2024. The company's MR software products are fully operational and used by some of the world's most demanding aerospace industry clients. In the automotive industry, ARMONIC's MR solution will fit any smart cabin technology solution within the Intelligent Connected Vehicle (ICV) software-defined architecture. Potential applications include navigation, ADAS (Advance Driver Assistance Systems), manufacturing & assembly, sales & marketing, location-based advertisement, entertainment, and more.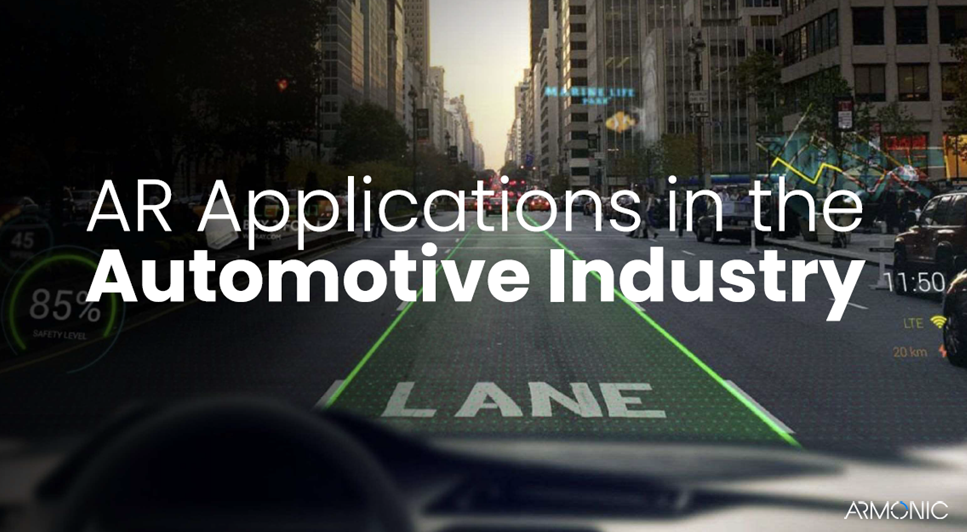 "We are excited to announce our expansion into the automotive industry, leveraging our proven mixed-reality technology originally developed for aerospace applications. By incorporating our innovative solutions, we aim to revolutionize the driving experience and enhance safety through advanced features such as augmented reality heads-up displays and real-time sensor mapping. Our team is dedicated to bringing cutting-edge technology to the automotive sector, and we look forward to collaborating with industry leaders to drive innovation forward," said Tomer Orbach, CEO of ARMONIC.
"Mixed and Augmented Reality is a highly relevant point of technology innovation the automotive sector and will transform the cabin experience by seamlessly blending digital information with the physical world," said Bill Russo. "ARMONIC's enterprise-MR platform will help to transform the driving experience, improve safety, and unlock new possibilities for both drivers and passengers through immersive mixed reality experiences," said Mr. Russo.
---
About ARMONIC
With roots in the Space and Aviation domain, ARMONIC delivers a configurable MR software platform to a range of industries – from some of the world's most demanding aerospace clients to Automotive OEMs and Fortune 500 Sports and Lifestyle brands. ARMONIC's innovative software allows for seamless integration and monetization of AR/MR applications at scale, creating new revenue streams and overall business value for its partners.
The company's headquarters are in Israel, with offices in Singapore and North America.
For more information, visit www.armonic.com
About Automobility
Automobility Limited is a global strategy consulting and investment advisory firm that helps its clients create and profit from new mobility business models. The firm was co-founded in 2017 by Bill Russo, a globally renowned automotive and mobility expert, and Bevin Jacob, a leading technology expert in the field of intelligent transportation. The firm is deeply rooted in Asia with a global vision, capabilities, and a broad resource network. The firm is led by industry veterans who commit to help their clients throughout the implementation process.
For more information, visit www.automobility.io
For Further Queries, Email: [email protected]