20 Jul

Addionics Wins UK Research and Innovation SME Credit Competition

On Jul 6, Addionics, a developer of the next generation rechargeable batteries with 3D architecture and engineering, announced that it has been named a winner of the prestigious SME Credit Competition, part of the UK Research and Innovation (UKRI) funded Faraday Battery Challenge (FBC). From a wide range of applicants with innovative battery technologies, Addionics stood out from the rest due to its proven impact on battery performance and its readiness for widespread commercialization.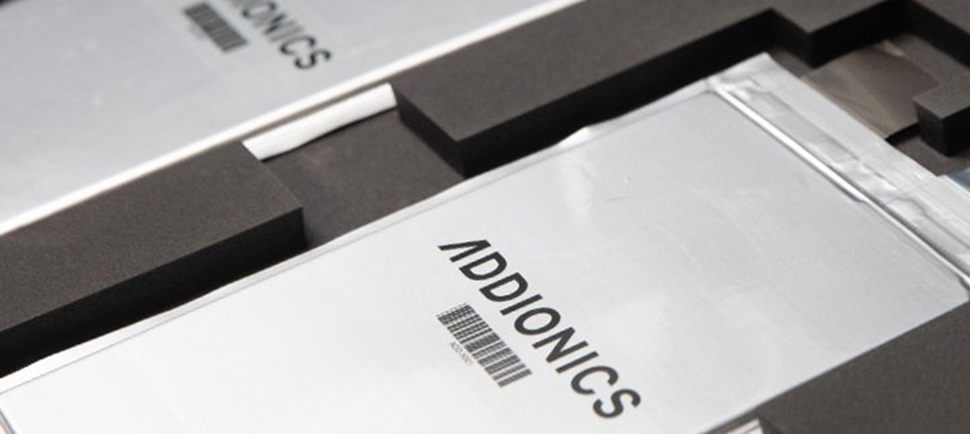 Addionics' Smart 3D Current Collectors are laying the foundation for the next generation of batteries, delivering superior energy density, higher power, faster charging times, and a longer lifespan compared to traditional batteries at a lower cost. By revolutionising the physical structure of batteries, Addionics significantly improves the performance of any battery regardless of its chemistry. "Being recognized by the UKRI is an honour for us, and it is a true vote of confidence from the UK government that our technology is set to do incredible things." said Dr. Moshiel Biton, CEO and co-founder of Addionics. "This recognition not only validates our belief that advanced and efficient 3D cell design is the future for batteries, but highlights Addionics readiness to scale our innovations to industrial levels that will push the boundaries of what's possible with energy storage."
As part of the award, £1m in funding will be given to Addionics and the winning organisations to assist in scaling up innovative battery technologies from potential to commercial in the UK. This will enable Addionics to access the UK Battery Industrialisation Centre (UKBIC), the UK's national battery manufacturing facility which provides UK battery manufacturing scale-up and skills for the battery sector.
Automobility Ltd is proud that its EXCELerate portfolio company Addionics has won the prestigious UK Research and Innovation SME Credit Competition, recognizing the startup's proven impact on battery performance and readiness for widespread commercialization.
Please contact us at [email protected] if you would like further information on this startup or to learn more about other Auto & Mobility investment opportunities from our EXCELerate opportunity pipeline.