22 Jun

Announcing the China Automotive Market Briefing Series

One of the most frustrating comments we have heard in the aftermath of the Shanghai Auto Show in April were comments that automotive industry executives were "caught by surprise" with how rapidly China has changed and in a way that is not favorable to the traditional carmakers and suppliers.

There is simply no excuse to be caught by surprise if anyone was paying attention over the past few years.  For those of us with boots on the ground in China and are not part of a corporate information bubble, we have been trying to get this message out to you for several years!

China has a long history of changing rapidly, and recent developments are not surprising to those who have been paying attention. The "swallow your pride" moment for foreign industry experts were felt when multi-national brands are no longer favored by a majority of Chinese consumers – which happened in the 1st quarter of 2023.

We spoke of this in our recent articles and interviews summarizing our take-aways from the auto show: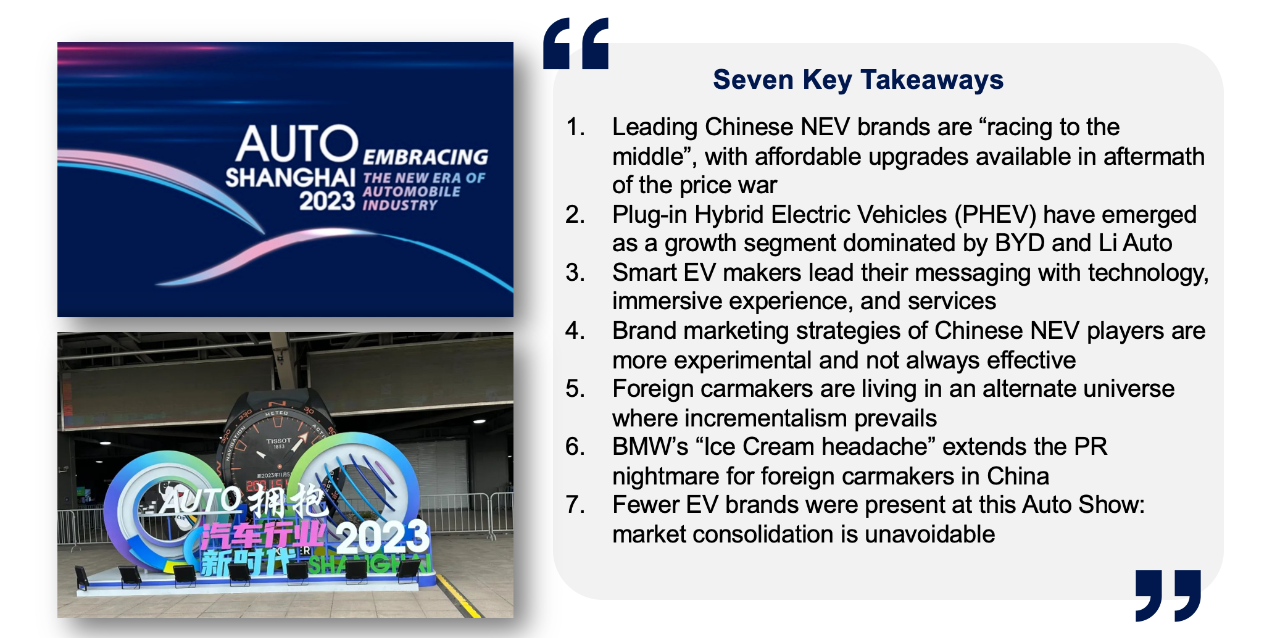 Seven Key Takeaways from the 2023 Shanghai Auto Show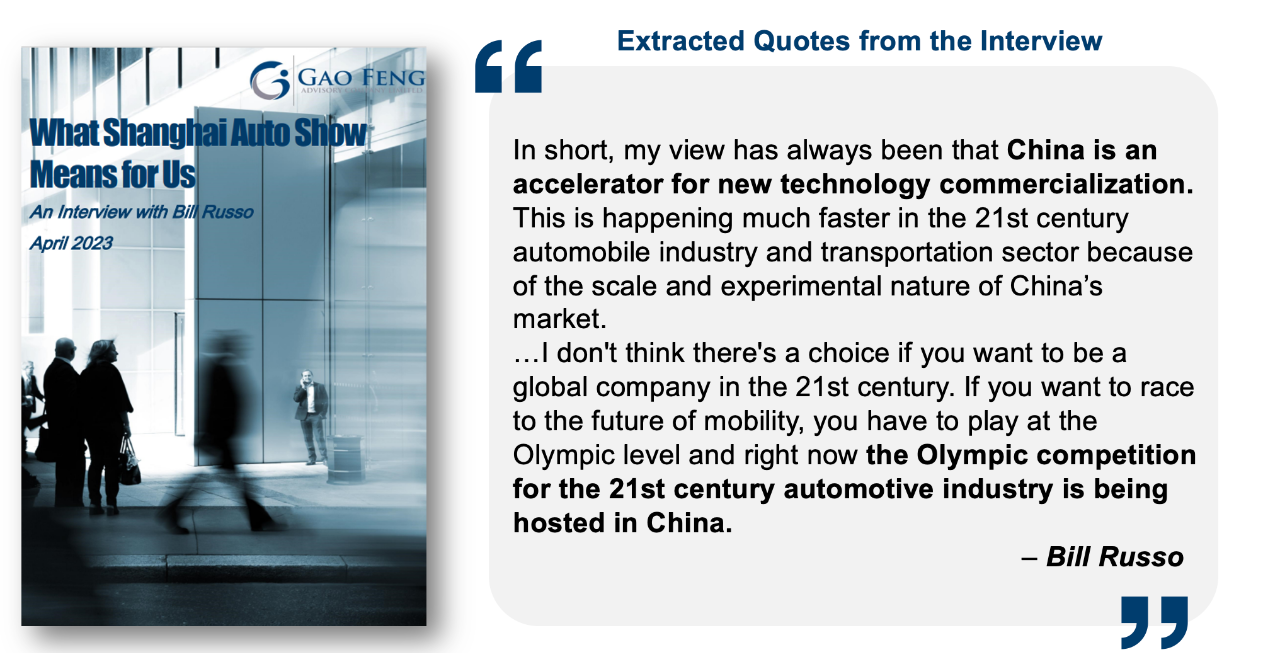 An Independent and Objective Voice of the China Market
In an effort to get the message out to people around the global auto industry were unable to witness China first hand since 2020, Automobility has published a monthly State of China Auto Market newsletter summarizing the key market indicators and headline news. Also, in our role as chair of AmCham Shanghai's Auto Committee, we have hosted monthly webinars for members based in Shanghai.
Now, in an effort to bridge the apparent gap in understanding of the China auto market, we are pleased to announce a new service offering: the China Automotive Market Briefing series.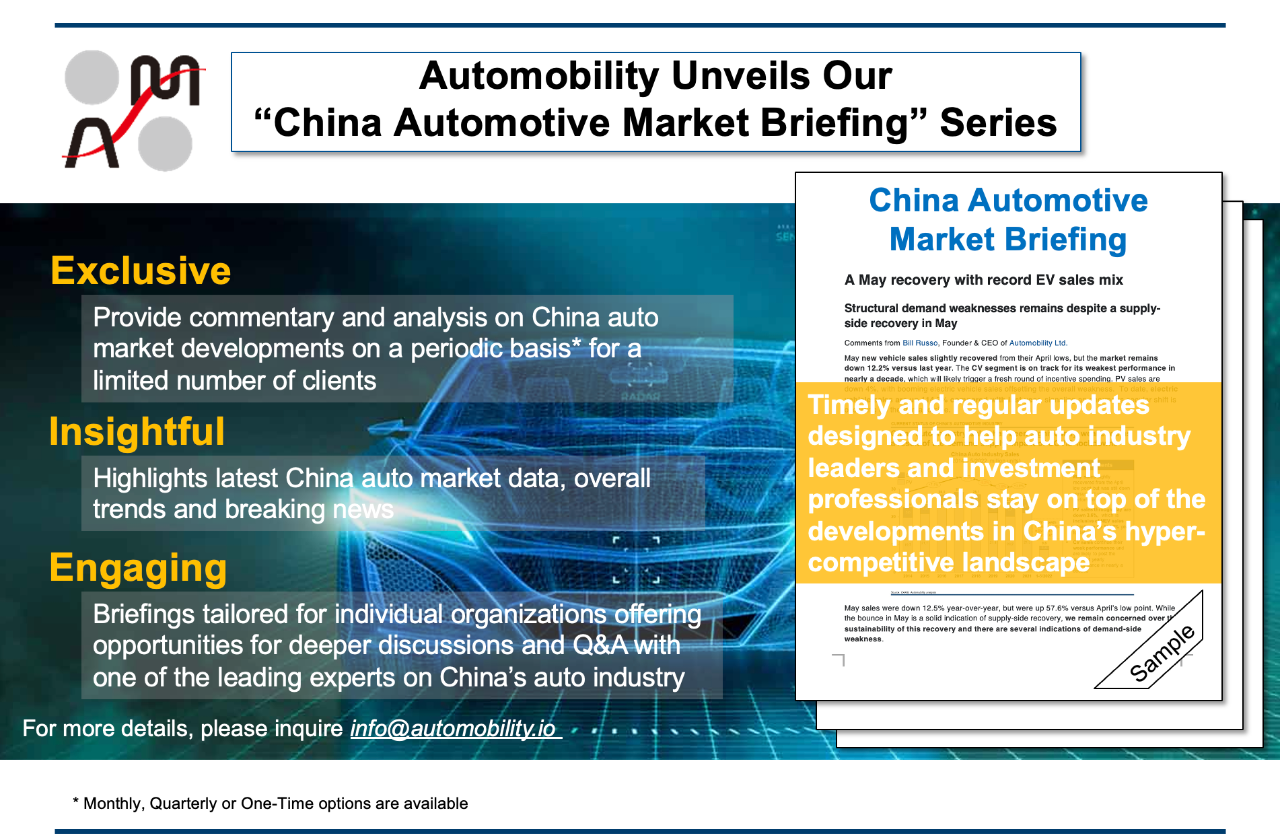 On a periodic basis, we will provide your organization a tailored briefing with Bill Russo – a 19-year veteran of doing business in China, with an accumulated 36 years of automotive industry experience.
There is simply no better way to keep abreast of what is happening in China – and no excuse for any auto management team to be surprised in the future by what is happening in the world's largest and most progressive market.
For Further Queries, Email: [email protected]
About Bill Russo
Bill Russo is the Shanghai-based Founder and CEO of Automobility Limited, a strategy and investment advisory firm helping its clients to create the future of mobility. His 40 years of experience includes 15 years as an automotive executive with Chrysler, including 19 years of experience in China and Asia. He has also worked nearly 12 years in the electronics and information technology industries with IBM and Harman. He has worked as an advisor and consultant for numerous multinational and local Chinese firms in the formulation and implementation of their global market and product strategies. Bill is also currently serving as the Chair of the Automotive Committee at the American Chamber of Commerce in Shanghai. Bill is a contributing author to the book Selling to China: Stories of Success, Failure, and Constant Change (2023), where he describes how China has become the most commercially innovative place to do business in the world's auto industry – and why those hoping to compete globally must continue to be in the market.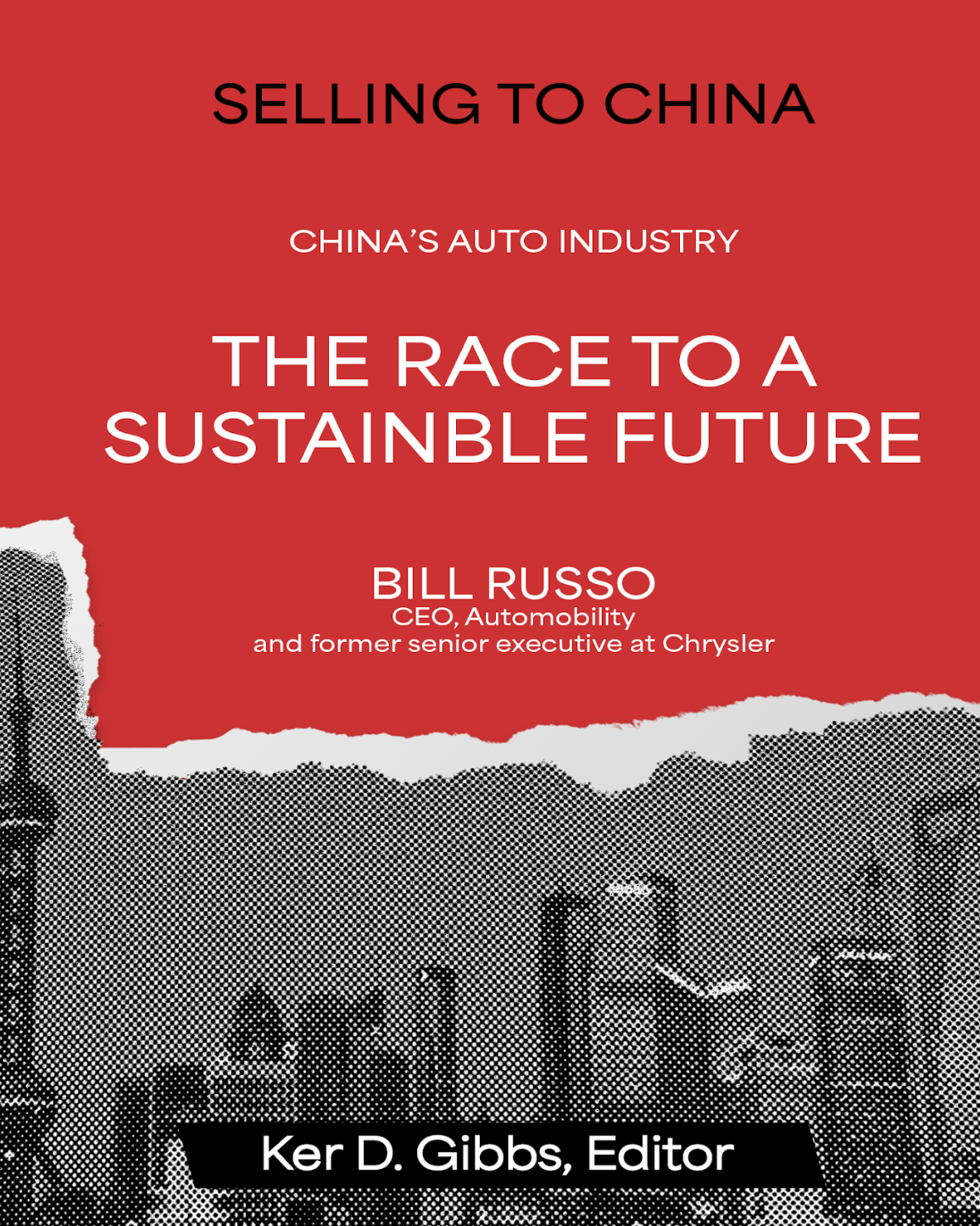 About Automobility
Automobility Limited is a global strategy consulting and investment advisory firm that helps its clients create and profit from new mobility business models. The firm was co-founded in 2017 by Bill Russo, a globally renowned automotive and mobility expert, and Bevin Jacob, a leading technology expert in the field of intelligent transportation. The firm is deeply rooted in China with a global vision, capabilities, and a broad resource network. The firm is led by industry veterans who commit to help their clients throughout the implementation process.
For more information, visit www.automobility.io