22 May

WattEV Opens Largest Public Electric Charging Plaza in US

On May 5, WattEV, a provider of zero-emission fleet and electric plug-in stations for the trucking industry, announced that it has completed construction on its 26-truck charging plaza at the Port of Long Beach in California, set to pen for public use during the week of May 15. The plaza is the largest public truck charging station in the United States. Prior to its public opening, the facility was showcased at the VOLTS conference, an event sponsored by the California Energy Commission and hosted by CharIN Inc.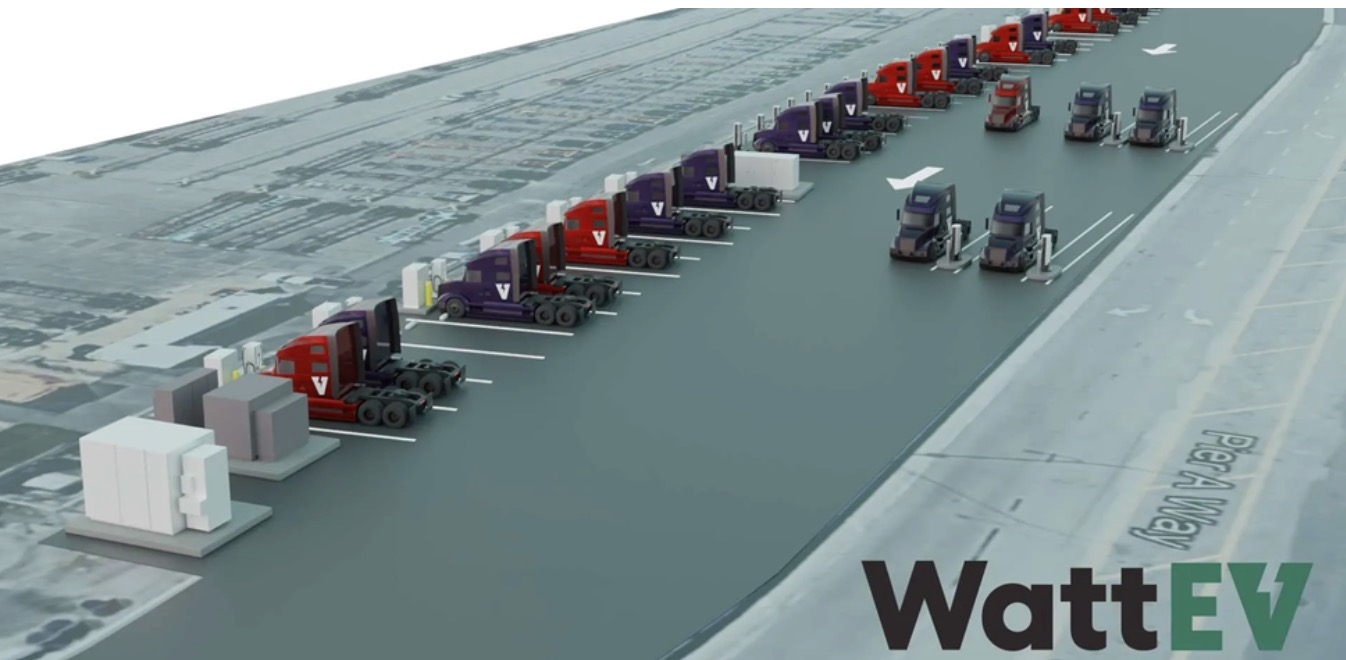 The growing population of heavy-duty electric trucks running in and out of the nation's busiest ocean port complex now can charge up at the nation's largest public electric truck charging spot. The depot will serve heavy-duty electric trucks with routes connecting to inland destinations throughout Southern California.
In particular, the WattEV facility will support the first batch of 14 Nikola electric trucks that will operate on WattEV's zero-emission fleet-transportation platform. The fleet is expected to expand to more than 100 electric trucks by the end of 2023, with the opening of additional charging depots in Southern California.
Salim Youssefzadeh, CEO of WattEV, said the port charging depot is designed to serve electric truck operations throughout the San Pedro Bay ports complex, and is the first of several WattEV electric truck charging depots in the works throughout California, including warehouse districts in nearby Gardena and inland near San Bernardino. "This charging station is the southern anchor of our planned electric-truck charging freight corridor, which will incrementally connect to all the major freight routes throughout California, Oregon, Arizona and Nevada," Youssefzadeh said.
The new charging depot will serve WattEV's fleet of electric trucks and other fleets electrifying their trucking operations to and from the combined ports of Long Beach and Los Angeles, which receive some 40% of the nation's containerized imports.
Automobility Ltd is excited that its EXCELerate portfolio company WattEV is taking a major step towards enabling transporters to transition to zero-emission trucking by opening its first truck-charging depot at the Port of Long Beach.
Please contact us at [email protected] if you would like further information on this startup or to learn more about other Auto & Mobility investment opportunities from our EXCELerate opportunity pipeline.