17 May

Seven Key Takeaways from the 2023 Shanghai Auto Show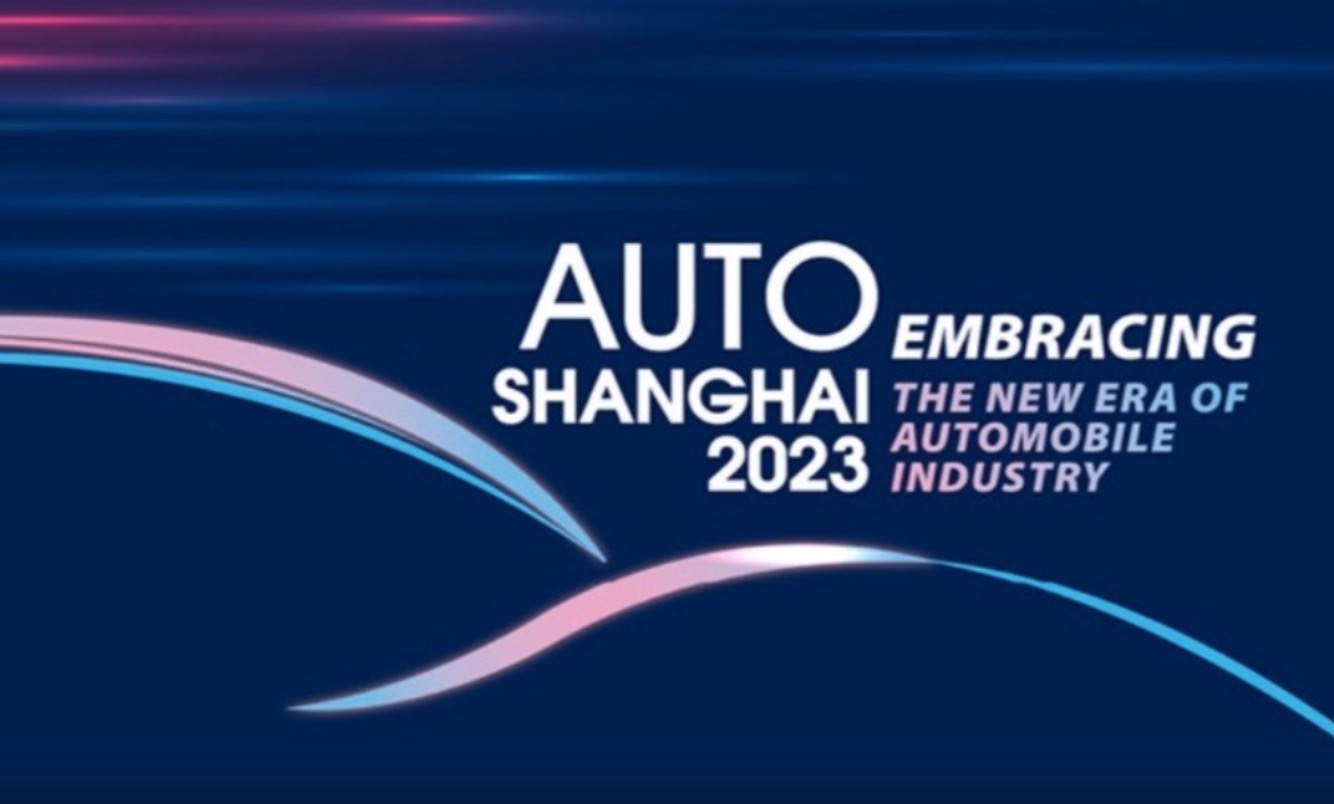 by Bill Russo and Lorenzo Song
The 20th Shanghai International Automobile Industry Exhibition (referred to as the Shanghai Auto Show) was held from April 18 to 27, 2023.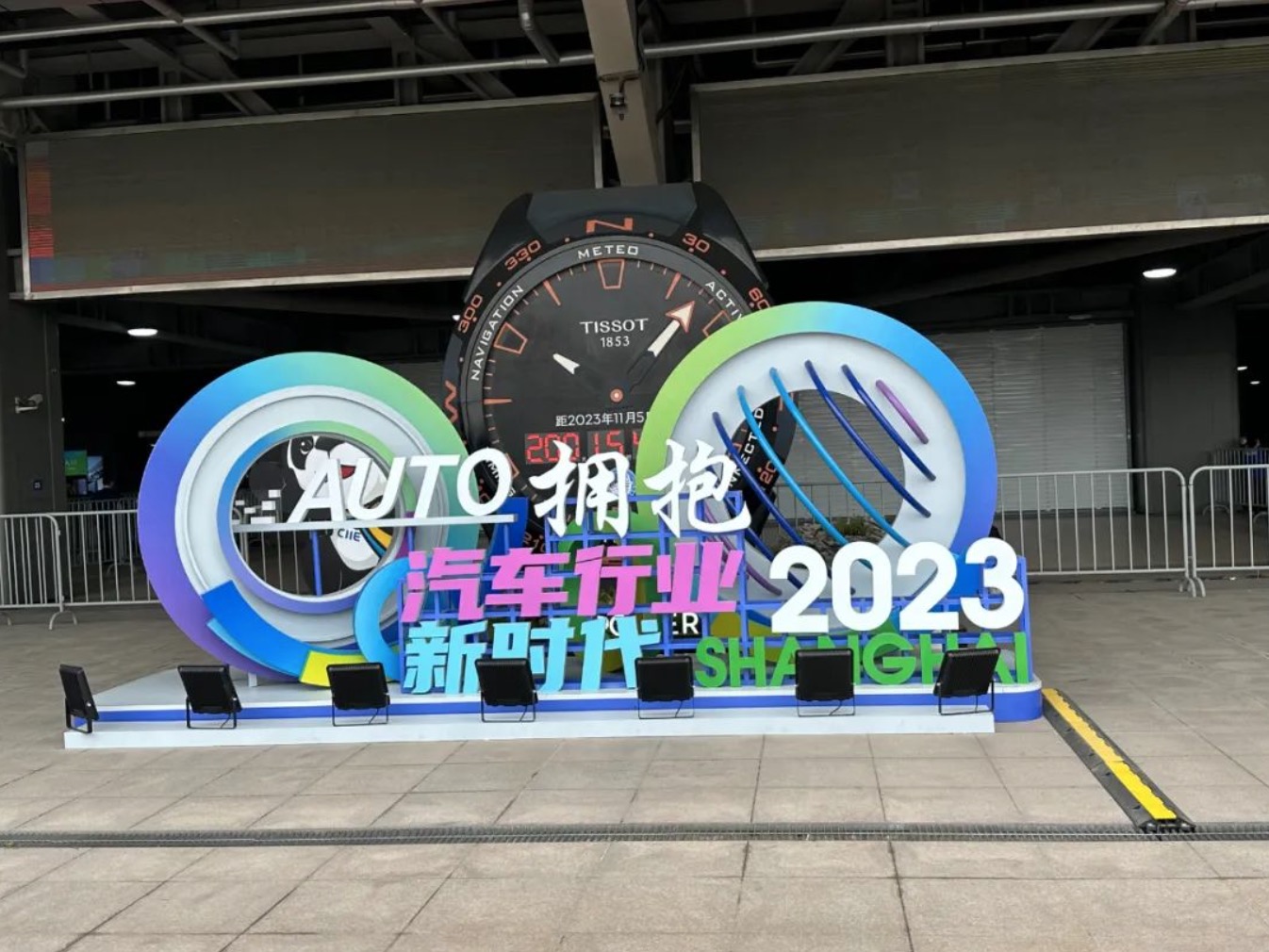 This year's show was themed "Embracing the New Era of the Automobile Industry" and was housed in 12 exhibition halls at the gargantuan National Exhibition and Convention Center in Shanghai, with a total area of 360,000 square meters, and showcased the innovative development of the world's automotive industry. A total of 1,000 vehicle and parts companies from 20 countries and regions participated in the exhibition, displaying approximately 1,500 vehicles.
Auto shows in China are of particular significance to the global auto industry as it takes place in the world's largest auto market, contributing nearly 40% of the world's passenger vehicle sales in 2022, with combined sales nearly equivalent to that of the United States and European markets combined.
It is the one show where Chinese and foreign brands from all corners of the world converge in a single place, offering attendees the chance to see and compare the global competitive landscape.
The Shanghai Auto Show and the Reopening of China
The 2023 auto show was a "reopening party", as China had recently and abruptly dropped its draconian zero-COVID policies and reopened to the world in December of last year, a complete about-face. This was recently covered in our article What the Reopening of China Means for the Global Automotive Industry.
Since the outbreak of the COVID-19 pandemic, foreign auto company executives have not been able to attend an Auto Show in China since 2019. Since then, there has been a dramatic shift in the market.
Most notably, the China market is in a period of historic transition to new energy vehicles (NEVs), the likes of which are unparalleled elsewhere on the planet. Simply put, the market is very different in 2023 from the last time many international visitors attended Auto Shanghai in 2019:
In 2019, 1.2 million NEVs were sold out of 25.8 million units (4.7%).

In 2022, 6.9 million NEVs were sold out of 26.9 million units (25.6%).
NOTE:  New Energy Vehicles are defined in China as Battery Electric Vehicles (BEV), Plug-in Hybrid Electric Vehicles (PHEV) and Fuel Cell Electric Vehicles (FCEV)
Annual sales of gasoline (ICE) powered vehicles have declined by 4.6 million units since the last year international visitors visited an auto show in China.
Adding to the shockwaves emanating from this shift toward NEVs, a few other historic first have occurred recently:
China surpassed Germany as the second largest automotive export country in the world in 2022, and will likely surpass Japan to become the largest automobile export nation in 2023.

Local Chinese brands outsold foreign brands in quarterly new car sales in the 1st quarter of 2023, the first time this has happened since the Deng Xiaoping era

BYD outsold Volkswagen in unit sales (of all types of vehicles) in the first quarter of 2023, the first  time VW has lost the top position in market share since they launched their JV with SAIC in 1985.
Clearly, the NEV transition is not favorable for legacy carmakers who must now determine how they intend to get back into this new game. This was the situation facing the visitors from abroad at the time of year's Shanghai Auto Show.
Let us share with you our key takeaways, combining our take on what was presented at the show along with our understanding of the trajectory of the market and new breed of competitors emerging in China
Seven Key Takeaways
1. Leading Chinese NEV brands are "racing to the middle", with affordable upgrades available in aftermath of the price war
As the world's largest car market, China has historically built its success around efficient supply chains and low cost manufacturing. As a result, Chinese companies typically compete with a cost  advantage and lower priced offerings. However, Chinese brands historically lack brand equity which limits their ability to sell vehicles at higher prices. This is changing in the NEV era, where leading Chinese brands are establishing a reputation as technology leaders, and are no longer in a "race to the bottom" in terms of pricing.
Weaker Chinese brands will continue to seek the lowest price point, but market leaders like BYD (with over one-third of NEV market share in 2022), are actually "racing to the middle" of the pricing pyramid and leveraging their scale to deliver well-equipped electric vehicles at affordable prices.
As an example, BYD launched a well-equipped yet affordable electric vehicle called the Seagull that will democratize electric mobility (see Figure 1).  Initially priced from 78.8 – 95.8k RMB (11,400- 13,900 USD), the Seagull provides superior features such as ample size, digital displays, and safety enhancements, all at a marginally higher price compared with other small EVs.
We expect that Seagull will be the top selling BEV in the world shortly after its launch as it redefines the price/value proposition for the global auto industry.
Figure 1.BYD Seagull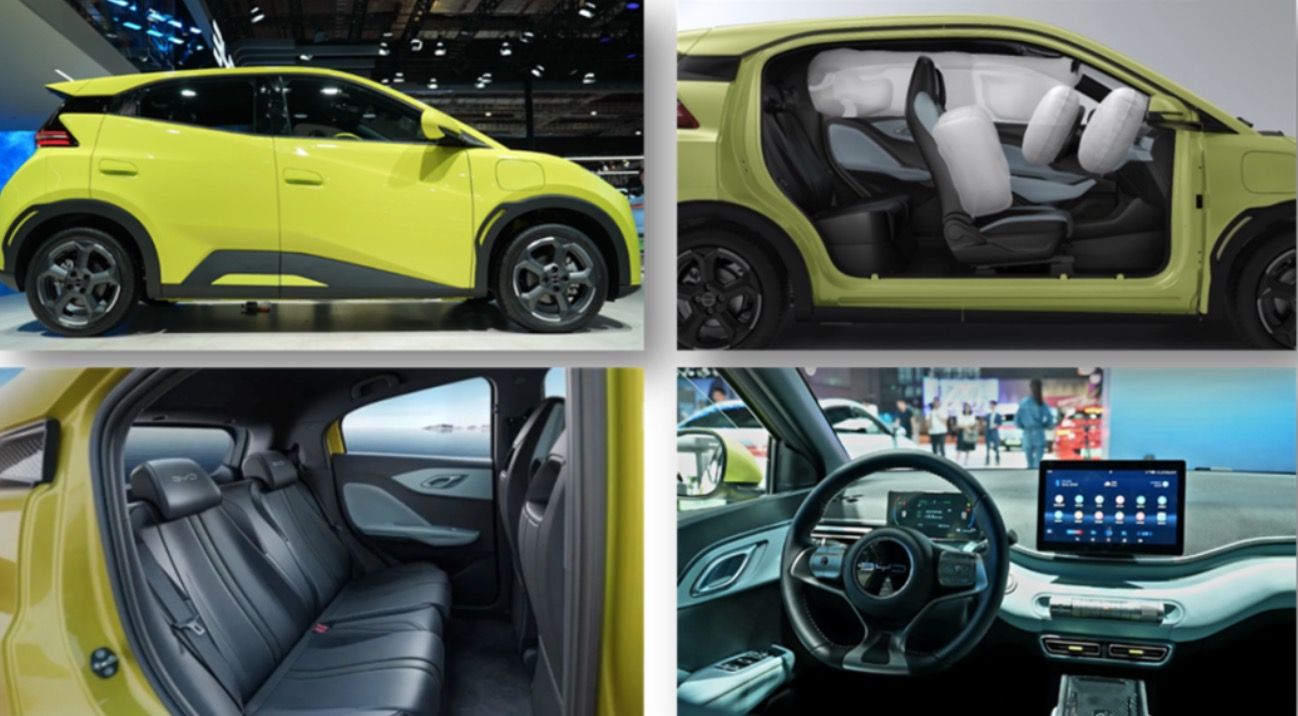 2. Plug-in Hybrid Electric Vehicles (PHEV) have emerged as a growth segment dominated by BYD and Li Auto
Although PHEV sales accounted for 27% of all NEV sales in 2022, it is a far more concentrated and less fragmented market with BYD capturing 62% of the 1.5 million PHEV sales. By comparison, BYD commands a 17% share of the 5.3 million unit BEV market (see Figure 2).
While there is less competitive pressure in the PHEV market than the hyper-competitive BEV market, other Chinese OEMs like Geely and Great Wall Motors have taken notice are focusing on this expanding market by launching several PHEV models and electric powertrains customized for PHEV.
BYD's dominance int he PHEV lane was recently discussed in our recent CNBC interview on How BYD is Winning the Race to Affordable EVs, and was highlighted in the April edition of our State of China's  Auto Market Newsletter.
Figure 2. New Energy Vehicle sales composition in China, 2022
3. Smart EV makers lead their messaging with technology, immersive experience, and services
The main focus for China's leading Smart EV manufacturers (LI Auto, NIO and Xpeng) was on their Advanced Driver Assistance System (ADAS), fast-charging, and smart cabin technologies rather than on their newest models. This is a departure from the conventional wisdom in how global carmakers view auto shows, where "cars are the stars".
Chinese Smart EV companies are trying to become "tech stars", and their press events harken back to how Apple and Steve Jobs pioneered this format for their keynotes.
For example, Li Auto released its intelligence and BEV strategy, launched the AD Max 3.0 ADAS solution, and plans to deploy fast-charging stations. Xpeng introduced its new G6 model, which competes with the Tesla Model Y, along with the BEV manufacturing platform SEPA 2.0 that includes front-rear aluminum die-casting solutions. Meanwhile, NIO has unveiled plans to construct battery swapping and fast-charging stations while also preparing to release refreshed models of their recently launched ES6 and ET7 vehicles.
While emphasizing "technology first" was a pattern among these Smart EV players, the sales trend of the "three new forces" (as they are referred to in China) have taken different paths in recent months, reflecting how their value propositions have been received in the market (see Figure 3).
While it is still early, it appears that LI Auto's plug-in hybrid SUVs have the early edge among the Smart EV brands.
Figure 3. Sales of EV new forces (rolling 6 months average), Mar. 2021 – Mar. 2023

4. Brand marketing strategies of Chinese NEV players are more experimental and not always effective
While China is leading the race to an electric future, Chinese brands are far more experimental in the way they are positioning the many brands in their portfolio.
As the market leader, BYD has chosen to create two series offerings.  Affordable BEVs are sold in their Ocean series with products named for sea animals (Seagull, Dolphin) and ships (Frigate, Destroyer).  More upscale PHEV and BEV offerings are under the Dynasty series (Han, Song, Qin, Yuan). They also sell upscale vehicles under the Denza and Yangwang brands.
Geely also leverages a multi-brand portfolio with products sold under Livan, Geometry, Lynk & Co, Zeekr, Lotus, Polestar and Volvo brands – each targeting a different mix of products for different lifestyles and use cases.
Since its establishment as the sole BEV sub-brand from Great Wall Motors, Ora has emphasized its dedication to catering to female customers, and affirmed this value proposition at the Auto Show.
As a company, Great Wall built its reputation as a segment leader in full-size SUVs and pickups, which are commonly geared towards male consumers. Ora has taken a bold step by producing models tailored towards female buyers, aiming to capture a unique proposition in the market. However, it remains uncertain whether gender plays a significant role in purchasing functional products such as vehicles, smartphones, and PCs.
Over the past few years, the Great Wall's share of the NEV market has been steadily declining, raising legitimate questions on this marketing strategy.
Figure 4. Great Wall Ora at the Auto Show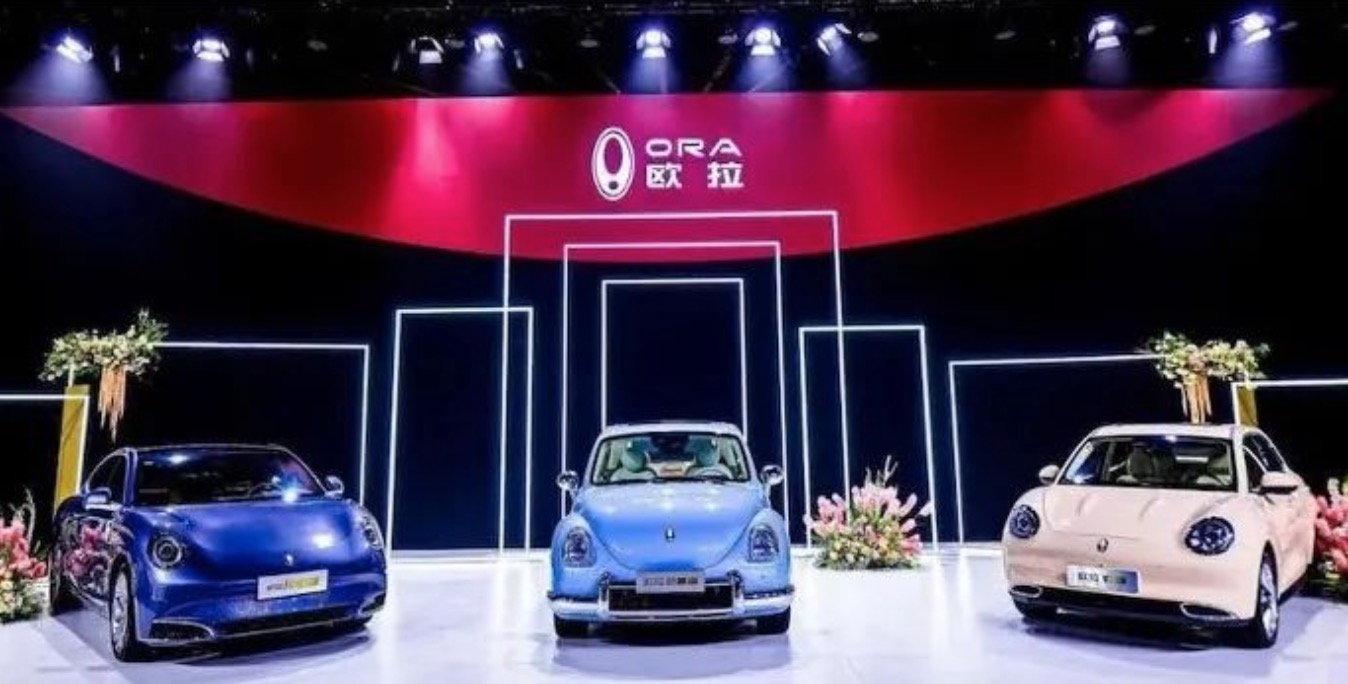 While Chinese brands are not always successful in their efforts to redefine their NEV offerings, they are certainly more bold in their conviction that electric vehicles need to be sold with a separate and distinct value proposition from their legacy brands.
5. Foreign carmakers are living in an alternate universe where incrementalism prevails
Traditional carmakers (including legacy Chinese) approach NEVs as a retrofit to their traditional cars, often carrying-over the same (or similar) HMI and combustion engines (for extended range EVs). This reflects a risk averse carry-over mentality and is proving to be a fundamental flaw as foreign brands (other than Tesla) have not been embraced as authentic NEV brands in China.
For example, Volkswagen appears to be "shadow boxing" with itself: its carry-over interior/exterior designs, branding, and similarity in nameplates across their two JVs in China are symptomatic of a larger problem of a basic lack of understanding of the NEV competitive landscape.
The similarity of exterior design is apparent by looking at the exterior design of their products (see Figure 5), which can also be said for their interior designs.
Chinese electric vehicles clearly look different than their ICE predecessors, as consumers are expecting NEVs to have more tech-oriented content. Far more attention has been paid by Chinese NEV makers to Human Machine Interface (HMI) including use of voice and screen interfaces.
Figure 5. VW BEV models vs VW ICE models

6. BMW's "Ice Cream headache" extends the PR nightmare for foreign carmakers in China
While foreign executives were once again in attendance at this year's Shanghai Auto Show, the mix of media coverage at the April 18-19 press days was decidedly local, with a large contingent of video reporting via social media platforms. The lower level of foreign media presence is linked to constraints on visas for foreign media, as well as limited travel connections to China which are not yet back to pre-pandemic levels.
The last thing organizers wanted to happen at this year's show was a repeat of the Tesla incident from 2021, where a protester jumped on the hood of a Tesla vehicle. This was one of the contributing factors in Tesla's decision to skip this year's show. Any protest against foreign brands could be perceived as an orchestrated effort to weaken the perception of foreign brands among Chinese consumers.
An incident this year did occur at BMW's Mini stand, when local agency staff at the show were captured on video giving ice cream to foreign journalists, but not doing the same for local media. This video was posted online and went viral, creating a PR nightmare once again for a foreign brand. BMW Mini's PR response about the ice cream incident likely made matters worse.
In the age of social media, there is a great risk that negative stories become "clickbait" and get a disproportionate level of attention – and it seems foreign brands are the ones getting the worst of it. Foreign carmakers have become a social media target, especially premium brands. This is happening at the same time that local OEMs try to establish high-end brands and raise prices to achieve higher profit margins.
Figure 6. Mini's Ice Cream Headache

7. Fewer EV brands were present at this Auto Show: market consolidation is unavoidable
While this year's Shanghai Auto Show was once again a showcase of electric vehicles, there was a far fewer number of companies present than in previous years. This is simply a result of the fact that, even though he market is expanding, there are still far too many sub-scale brands in China.
China's peak year for auto sales was in 2017, when 28.9 million vehicles were sold and NEV share was just 3.2 percent. In 2022, 26.9 million units were sold with 25.9 percent NEV share. That's a loss of 8 million ICE vehicles, and gain of 6 million NEVs in 5 years.
The ICE lane remains dominated by foreign brands, many of which are now considering options for reducing their exposure to China. However, 4 out of 5 NEVs are sold by Chinese companies, and BYD has more than one third of this lane.
This is clearly illustrated in Figure 7, which is the top 10 leaderboard from Q1 2023 New Energy Vehicle (BEV + PHEV) sales in China. The left table are the group companies, and the right table are the leading nameplates in the market.
Percentages in the left table are cumulative share of these companies of the NEV market. a few observations:
The top 5 NEV companies have two-thirds of the market

The top 10 NEV companies have 80% of the market

Literally hundreds of companies and brands are dividing less than 20% of the NEV pie

The top brands are waging a price war to make sure the weaker players will walk away
Figure 7.Q1 2023 New Energy Vehicle (BEV + PHEV) sales in China
---
About Automobility
Automobility Limited is global Strategy & Investment Advisory firm based in Shanghai that is focused on helping its clients to Build and Profit from the Future of Mobility.  We help our clients address and solve their toughest business and management issues that arise in midst of fast changing, complicated and ambiguous operating environment.  We commit to helping our clients to not only "design" the solutions but also raise or deploy capital and we can assist in implementation, often together with our clients.  We put our clients' interest first and foremost.  We are objective and don't view our client engagements as "projects"; rather as long-term relationships.
Our partners are former senior executives at large corporations and/or senior consultants at leading management consulting firms. We believe clients would benefit the most from a combination of consultants with substantive experience in consulting and in line management.
Therefore, we organize ourselves into a core team augmented by an extensive "extended team members" with a large variety of skills and expertise.
Contact us by email at [email protected]
---
About the Authors
Bill Russo is the Founder and CEO of Automobility Ltd. His over 40 years of experience includes 15 years as an automotive executive with DaimlerChrysler, including 19 years of experience in China and Asia. He has also worked nearly 12 years in the electronics and information technology industries with IBM and HARMAN International. He has worked as an advisor and consultant for numerous multinational and local Chinese firms in the formulation and implementation of their global market and product strategies. Bill is also currently serving as the Chair of the Automotive Committee at the The American Chamber of Commerce in Shanghai (AmCham Shanghai).
Contact Bill by email at [email protected]
Lorenzo Song is a Consultant at Automobility Ltd. He has years of experience in the automotive industry as a consultant particularly focusing on the innovation and financing.
Contact Lorenzo by email at [email protected]