22 May

B–ON and EO Charging Partner to Boost Fleet Electrification

On Apr 13, B-ON, a full-service solution provider democratizing fleet electrification by providing access to an entire ecosystem of services, announced that it will partner with leading UK electric vehicle (EV) charger manufacturer EO Charging (EO) to expand its charging capabilities and network. The partnership will enable B–ON customers to access EO's commercial charging infrastructure and services in Europe as part of B–ON's Electrification-as-a-Service offering.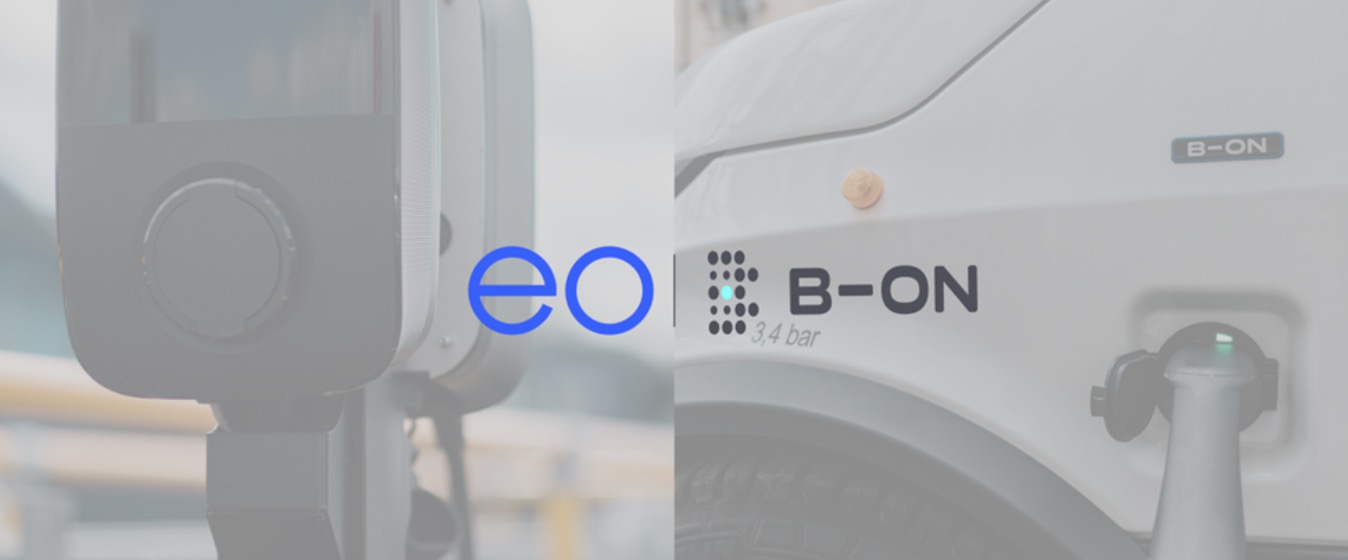 EO's charging hardware, installation and support services will be available alongside electric vans directly through B–ON, in turn allowing EO to integrate with B–ON's existing EV fleet, energy and charge management software, providing real-time data to customers on both their vehicles and their energy access through a single system. EO's clients will also have preferred access to B–ON's eLCVs and accompanying data suite, formed from over eight years of real-world experience on the road.
"Empowering business owners and fleet operators to meaningfully go electric is a core part of our purpose at B–ON," said Stefan Krause, Chairman and CEO of B–ON. "EO Charging's vision of creating a simplified, one-stop fleet solution for charging, energy management, and even financing made them a natural partner for us to overcome customer barriers and accelerate the shift to electric fleets all over Europe."
Striving to maximize uptime for its fleet clients, this partnership now allows B–ON to provide European customers with EO's bespoke, certified fleet charging solutions based on their unique needs. Managed by B–ON as part of a holistic ecosystem package, it provides customers with everything necessary to electrify their fleets, further maximizing the potential of their B–ON eLCVs.
Automobility Ltd is proud that its EXCELerate portfolio company B-ON is officially partnering with EO Charging to bring their network and charging solutions directly to their customers through B-ON's all-inclusive package.
Please contact us at [email protected] if you would like further information on this startup or to learn more about other Auto & Mobility investment opportunities from our EXCELerate opportunity pipeline.