20 Mar

What the Reopening of China Means for the Global Auto Industry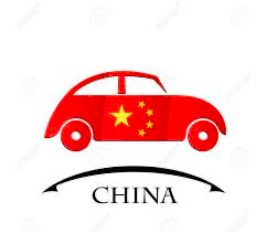 By Bill Russo and Howard Chao
China abruptly dropped its draconian zero-COVID policies and reopened to the world in December of last year, a complete about-face. The Chinese authorities originally stated (and the world believed) that China would wind down these policies gradually, and the world planned accordingly. This sudden change now means that China will follow a different economic trajectory, with significant consequences for the rest of the world, and in particular for global automotive and mobility markets.
China's zero-COVID policies were another headwind to an industry coping with several simultaneous challenges since 2019. The US-China trade war followed by the initial COVID outbreak in 2020 forced businesses to re-think their supply chain strategies. A rapid acceleration of EV adoption in China also began to materialize in 2020-21, highlighting China's dominance of the battery supply chain. All of this culminated in 2022 with the Ukraine war and zero-COVID lockdowns in China which further disrupted the the supply chain for key components.
In the final year of China's zero-COVID policy, China continued to manufacture and export, but it certainly was not business as usual. Chinese factory operations were intermittently disrupted and global supply chains were heavily impacted. While goods continued to flow, the movement of people between China and the outside world almost completely stopped, and with that the flow of information and ideas diminished considerably. China's economy was weakened by zero-COVID lockdowns in 2022, with a significant drop in GDP growth rates, falling property values, decreased exports and resultant closures of businesses.
This was on top of the already monumental changes triggered by the growing geopolitical tensions between the US and China and efforts to "decouple" China and the West. As a result, many multinationals sought, with limited success, to de-risk and reduce their reliance on China as a manufacturing base and shift operations to southeast Asia and other places around the world.
Decoupling from China is particularly challenging because of China's increasingly important role in the global automotive market. China is the world's largest automobile market in both production and sales and has been the engine of growth for the global auto industry in the 21st century. China is the largest auto market in terms of sales as well as profit contribution for the German automakers. More than half of Tesla's annual production in 2022 was made in China (710,000 out of 1.37 million units), helping the company achieve economies of scale for its overall business. China is also the market that embraces new technology more rapidly than mature markets, with the largest population of users of on-demand mobility services (for people and goods movement).
Vehicle sales in China increased 2.1% in 2022 – a remarkable performance in a year marked by zero-COVID lockdowns and its devastating impact on production and supply. However, a closer look reveals that virtually all growth was generated in the New Energy Vehicle (NEV) segment, where sales reached 6.9 million units and were up 95% from 2021. This compares with a US market for NEVs that, while growing, has yet to surpass 1 million units. In addition, China surpassed Germany as the second largest exporter of automobiles on the planet in 2022 (exporting 3.1 million vehicles – a 54% increase). China will likely surpass Japan in 2023 to become the largest car export nation on the planet.
Given the increasingly important role of China as the world's largest automotive market and leading producer of batteries and related components, the global auto industry is faced with a conundrum as it attempts to reduce its exposure to China. The industry has faced compelling pressure to reduce reliance on China, knowing at the same time that China is an essential link in the global supply chain for the industry. However, automakers choosing to decouple from China lose a critical engine for growth along with the benefits of scale which accrue to the companies that can leverage the supply chain aggregation benefits in a large market – especially for batteries.
China's zero-COVID lockdowns did make a decision to decouple more justifiable because dealing with China was extremely challenging during this period. However, the rationale for decoupling is much more complicated now that China has completely reversed its zero-Covid policy and is aggressively reopening to the world. It is clear that China's leadership recognized its economy was badly hurt by zero-COVID and will now be pursuing a much more business-friendly set of policies.
Once restrictions were lifted, COVID raced thru the country like wildfire, infecting the vast majority of the population, and people have already put the fear of COVID behind them. China Inc. has rebounded and this has happened faster than many expected. Very quickly, factories, transportation, the retail sector and consumer behavior are returning to normal (or are in overdrive to compensate for lost time). Exports, supply chains, travel and economic expansion plans are experiencing a sharp rebound. Even though China is projecting modest GDP growth this year of about 5%, this is a much higher figure than was expected under zero-COVID.
The consequences of all of this are far-reaching. No other country comes close to matching China's raw productive power in electronics, batteries and the many other parts necessary for global vehicle production, and the Chinese supply chain for such goods is back online. Chinese businesspeople are once again traveling abroad to establish new factories and promote trading relationships in third countries (those that are staying neutral in the current geopolitical environment) and business communications are flowing again.
Ambitious Chinese companies are pushing to expand their global reach. For example, Chery recently announced it would invest $400 million to build an electric car plant in Argentina. Chinese battery maker Gotion High-tech has agreed to supply batteries to Chery from its factory in northern Argentina, which was co-built with a local mining company. Great Wall Motors, China's largest SUV producer, announced it will launch 10 NEV models in Brazil by 2025. Great Wall Motors said it will invest $1.68 billion in its Brazilian manufacturing base in the next 10 years. Great Wall Motors also said it is planning to launch four NEV models in Thailand in 2023. BYD also is exploring the possibility of building or acquiring a footprint in Europe. Chinese electric-vehicle maker NIO plans to build a factory to produce budget EVs under a new brand for sale in Europe from as early as next year. Xiaomi, the large Chinese smartphone company, is about to launch its new smart electric vehicle. Many of these companies are emerging as direct competitors of traditional OEMs in the global automotive industry.
Further, there will be significant macro consequences flowing from China's re-opening. It seems likely that Chinese (and hence global) demand for energy, semiconductors, metals, and other materials needed in vehicle production will surge. Inflationary pressures will increase. The travel, hospitality industry and retail sectors should see a rebound.
Thus, multinationals face the twin challenges of how to compete in their own backyards with the Chinese and how to reset their reliance on Chinese sales and supplies without a hard landing. It will be harder to decouple from China and Chinese companies if it means your chief competitors (whether companies, regions or countries) might grab your opportunity to collaborate with China. The State of Virginia turned down the massive Ford/CATL battery project, so Michigan took the deal.
A key question for multinationals will be, is this reopening a long-term reversion to a more familiar China, or have the last few years shown that China has changed in fundamental and uncomfortable ways? For many, the COVID lockdowns triggered a crisis of confidence in China – previously thought to be a safe and predictable place to do business. The growing geopolitical tensions also have spooked many foreign investors. Many foreigners left China, vowing not to return, and much foreign capital has left or diverted to other destinations. Indeed, many wealthy Chinese have also left or are laying the groundwork for immigration should the environment deteriorate. Singapore has seen a sizeable inflow of Chinese family offices.
Given that Chinese leadership has recently decided not to use large fiscal measures to revive the economy, China very much needs foreign capital to return. For that to happen, policymakers need to take firm measures to restore confidence, to show that they will take practical (as opposed to ideological) decisions to support the needs of business,
Obviously, navigating these conflicting trends and signals will be a tricky business. For global carmakers who still rely heavily on China for profits and supplies, and face intense international competition, a simplistic decoupling is just not feasible, but clearly some reallocation of priorities and rebalancing of geographies need to be made. A lot will depend on how the new Chinese leadership team charts its course. This is a pivotal time to reassess China's importance in the global mobility industry and the China strategy for multinational carmakers.
---
About the Authors
Bill Russo is the Founder and CEO of Automobility Limited. His over 40 years of experience includes 15 years as an automotive executive with Chrysler, including 19 years of experience in China and Asia. He has also worked nearly 12 years in the electronics and information technology industries with IBM and Harman. He has worked as an advisor and consultant for numerous multinational and local Chinese firms in the formulation and implementation of their global market and product strategies. Bill is also currently serving as the Chair of the Automotive Committee at the American Chamber of Commerce in Shanghai.
Contact Bill by email at [email protected]
Howard Chao is a long time specialist in doing business with China. For many years he practiced law with O'Melveny and led that firm's Asia Practice.
Currently Howard is both a startup investor and an event organizer. Many of his investments have been in the mobility sector. He is a Managing Director and primary shareholder of Doon Insights, a startup and technology events company that hosts invitation-only, highly curated workshops and salons for startups, financial investors and corporates at his ranch in the Santa Cruz mountains.
Contact Howard by email at [email protected]