12 Mar

WattEV Piloting Electric Trucks as a Service with Uber Freight

On Feb 21, WattEV, a provider of zero-emission fleet and electric plug-in stations for the trucking industry, declared that it is teaming up with Uber Freight and CHEP to deploy electric trucks on select routes in Southern California, using WattEV's truck-as-a-service concept. WattEV will provide electric trucking capacity to Uber Freight's shippers, starting with pallet and container pool company CHEP.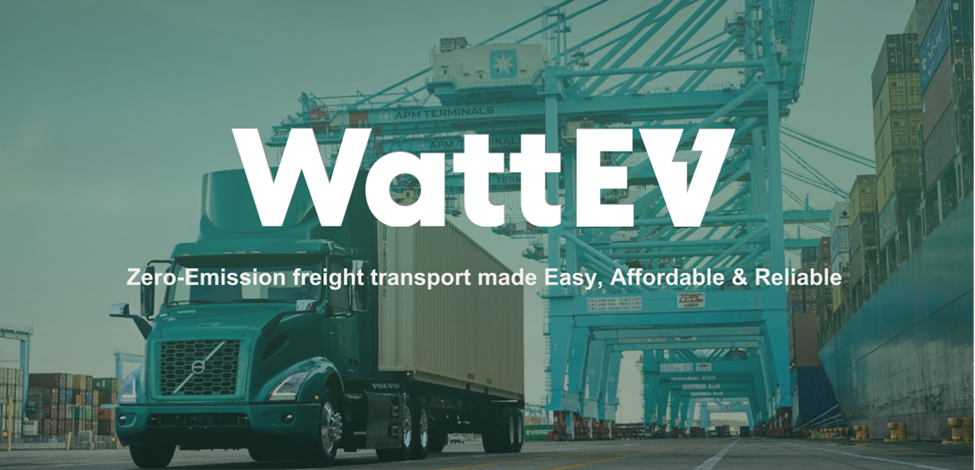 This partnership marks Uber Freight's first EV deployment. As the industry experiments with sustainable alternatives to complement traditional capacity, this pilot will provide valuable insight into the logistical complexities of electrifying freight transportation. CHEP will be the first shipper to participate in the pilot, prioritizing electric capacity on the Southern California route. Combining Uber Freight's network with WattEV's electric fleet, the pilot will allow CHEP to book, schedule, and complete loads, track status and load KPIs, and manage paperwork via the Uber Freight Platform.
WattEV is building a network of heavy-duty charging facilities, starting in Southern California, that will serve fleets of electric trucks. It has been in testing with several shippers and carriers along major freight corridors. Expanding services through this partnership, routes are being developed from the Port of Long Beach to the Inland Empire and Central Valley and will be expanded to Northern California and Arizona. "Combining our transport business and our Truck-as-a-Service model, we are able to use Uber Freight's digital platform to serve the shippers and their customers with our zero-emission truck routes and services," said Salim Youssefzadeh, CEO of WattEV.
Launched in 2017, Uber Freight combines one of the largest networks of digitally enabled carriers with logistics technology and transportation services. "Electric trucks will have a profound impact on logistics, and we're excited to build the technology platform to enable their seamless integration into supply chains," said Uber Freight Head of Sustainability Illina Frankiv.
Automobility Ltd is proud that its EXCELerate portfolio company WattEV is becoming a key charging provider to shippers and carriers going electric alongside Uber Freight's digital freight network and CHEP's supply chain solutions.
Please contact us at [email protected] if you would like further information on this startup or to learn more about other Auto & Mobility investment opportunities from our EXCELerate opportunity pipeline.