28 Feb

The Impact of Technology Shifts on China's Automotive Aftermarket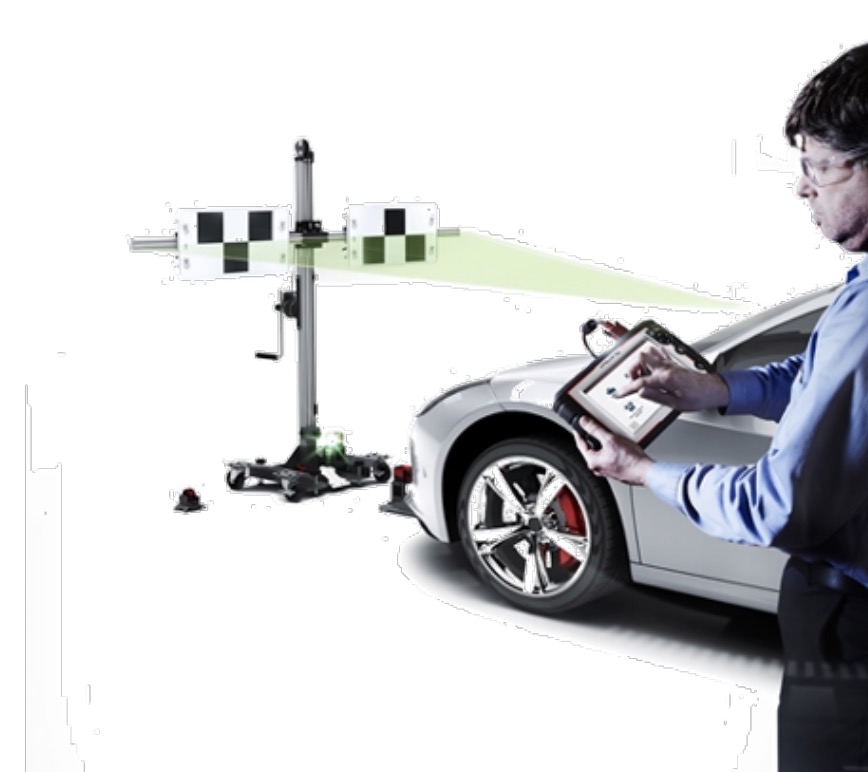 By Bill Russo, Twyla Zhang and Benjamin Fan
Key Takeaways:
---
China's automotive market will continue to grow due to an expanding and aging car population.
The secular shift to connected, electric and autonomous mobility will change the mix of cars being serviced and will fundamentally alter the demand for aftermarket services.
The structure of China's aftermarket services business model is highly fragmented and is being disrupted by internet players seeking to disintermediate traditional players
The transition toward smart and electric mobility creates monumental further challenges and will transform the existing structure, creating a need to maintain parallel service delivery capabilities over an extended period of time.
New revenue and growth opportunities will be available for stakeholders who navigate the transition
---
The automotive industry is experiencing a secular shift to electric propulsion, intelligent connectivity, and autonomous driving, with the transition being most apparent in China. The accelerated shift is driven by investments from public and private sources. Supportive government policies toward electrification, alongside investments from auto and internet players with a far more experimental mindset related to smart and electric mobility are key driving forces.
As a result, rapid commercialization of connected, electric and autonomous mobility technology is evident, bringing a profound implications for the automotive aftermarket. These trends have sparked interest among aftermarket players and investors, leading to the emergence of game-changing innovations. The anticipated shift in China towards next-generation automotive technology creates both challenges and opportunities for aftermarket players seeking to remain relevant in the new game.
Sales Growth is Fueled by New Energy Vehicles
After several decades of rapid and continuous expansion, China is by far the world's largest car market (in production and sales). In 2009, China surpassed the US to become the world's largest market in new vehicle sales. Despite the recent COVID-19 pandemic, the Chinese automotive market has remained stable with more than 25 million vehicles sold in 2020, and moderately increasing sales over the pandemic years of 2021 and 2022 (see Figure 1).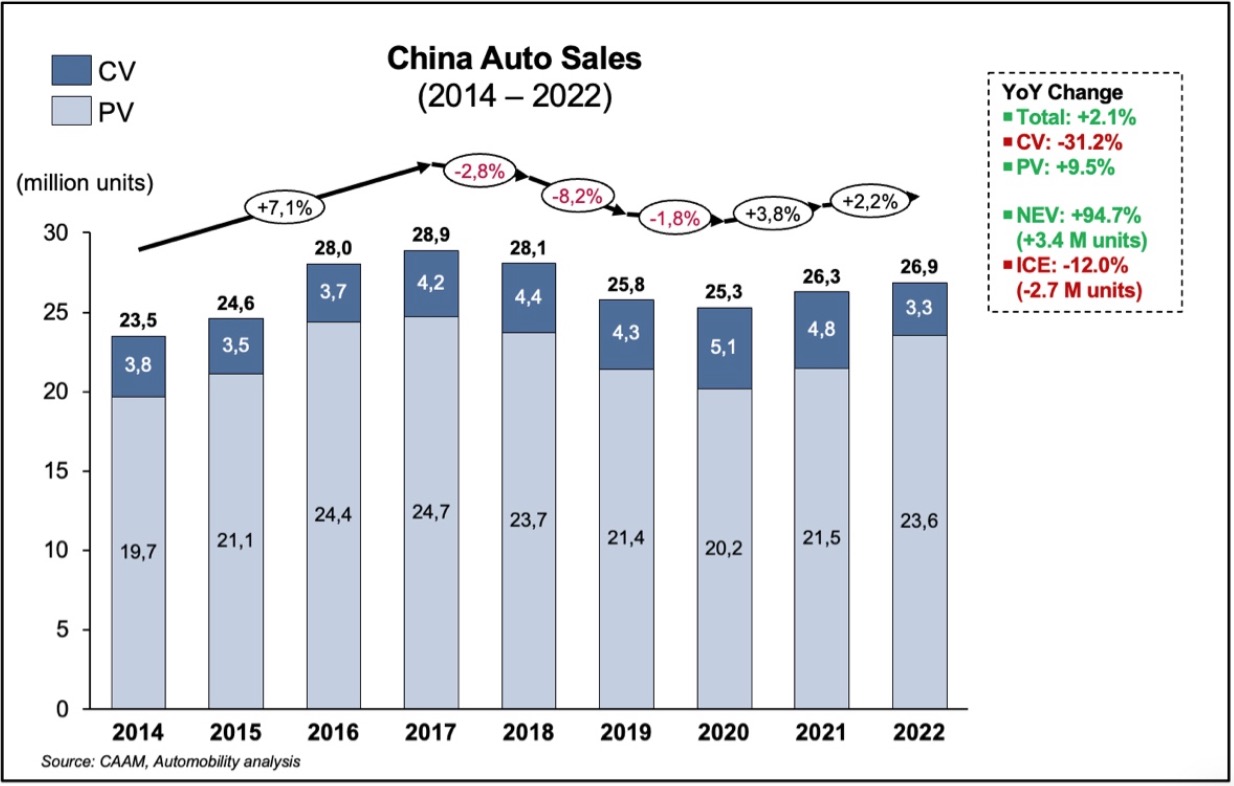 Figure 1: China Auto Sales (2014-2022)
This performance is rather remarkable given the impact of supply chain disruptions impacting the availability and cost of key components including semiconductors and batteries. To support the industry during the pandemic years from 2020-2022, China's government implemented post-lockdown stimulus measures to help spur sales. Stimulus measures were initially focused on commercial vehicles in 2020-2021, and later ICE (Internal Combustion Engine) vehicle sales in 2022. However, the sustainability of sales growth going forward is questionable with the expiration of incentives at the end of 2022.
While vehicle sales in China grew 2.1% in 2022, the growth was mainly in New Energy Vehicles (NEV) which expanded nearly 95% over the year. NEVs are inclusive of Battery Electric Vehicles (BEV) and Plug- in Hybrid Electric Vehicles (PHEV), each of which contributing record growth. Sales of vehicles powered by an internal combustion engine (ICE) declined 12% in 2022, in spite of the stimulus measures taken after the spring COVID-19 lockdown period.
In the 4th quarter of 2022, nearly 1 of every 3 new cars sold in China were NEVs (see Figure 2)., This shift in consumer preference is likely to continue with the introduction of over 175 new NEV models in China in 2023.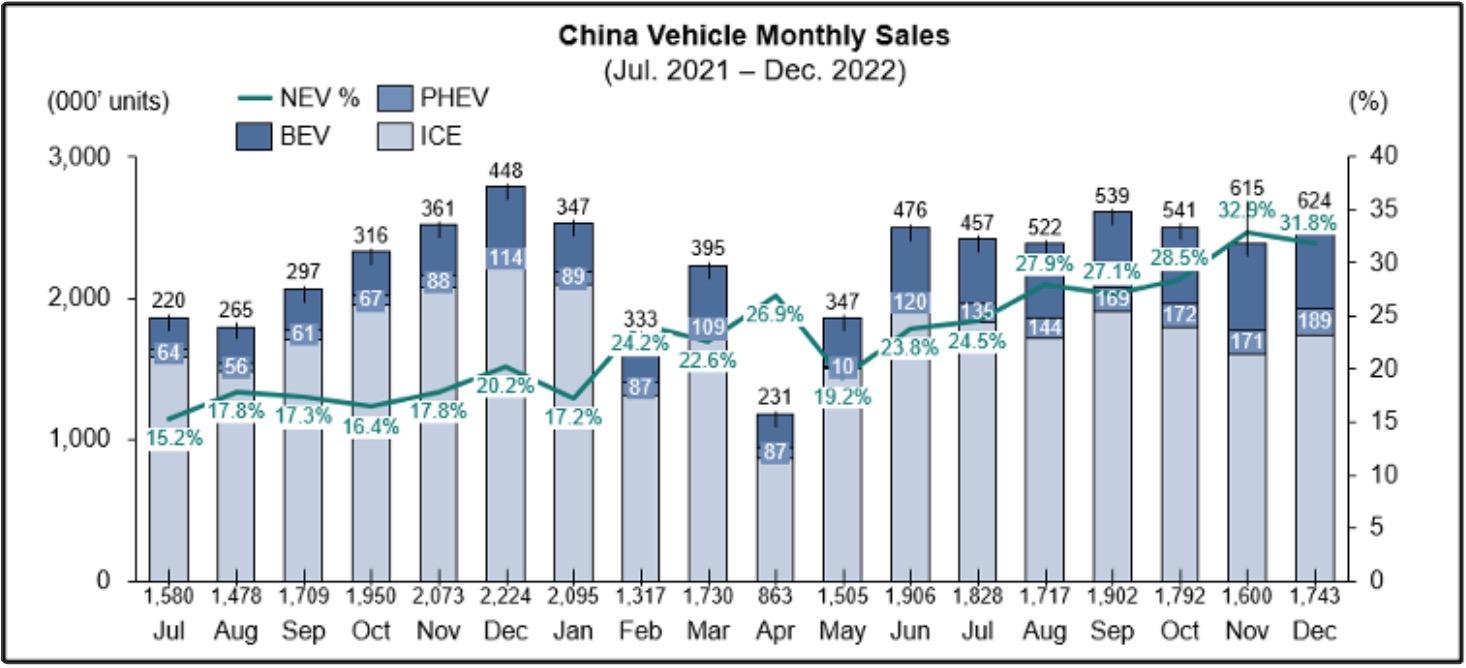 Figure 2: China New Vehicle Monthly Sales (July 2021-December 2022)
On the other hand, used car share have been weakening in recent months, indicating that consumers are holding on to their cars longer and reflecting the continued economic weakness (see Figure 3). This will accelerate the average age of the car population, which is a tailwind for the automotive aftermarket, as older cars require more maintenance.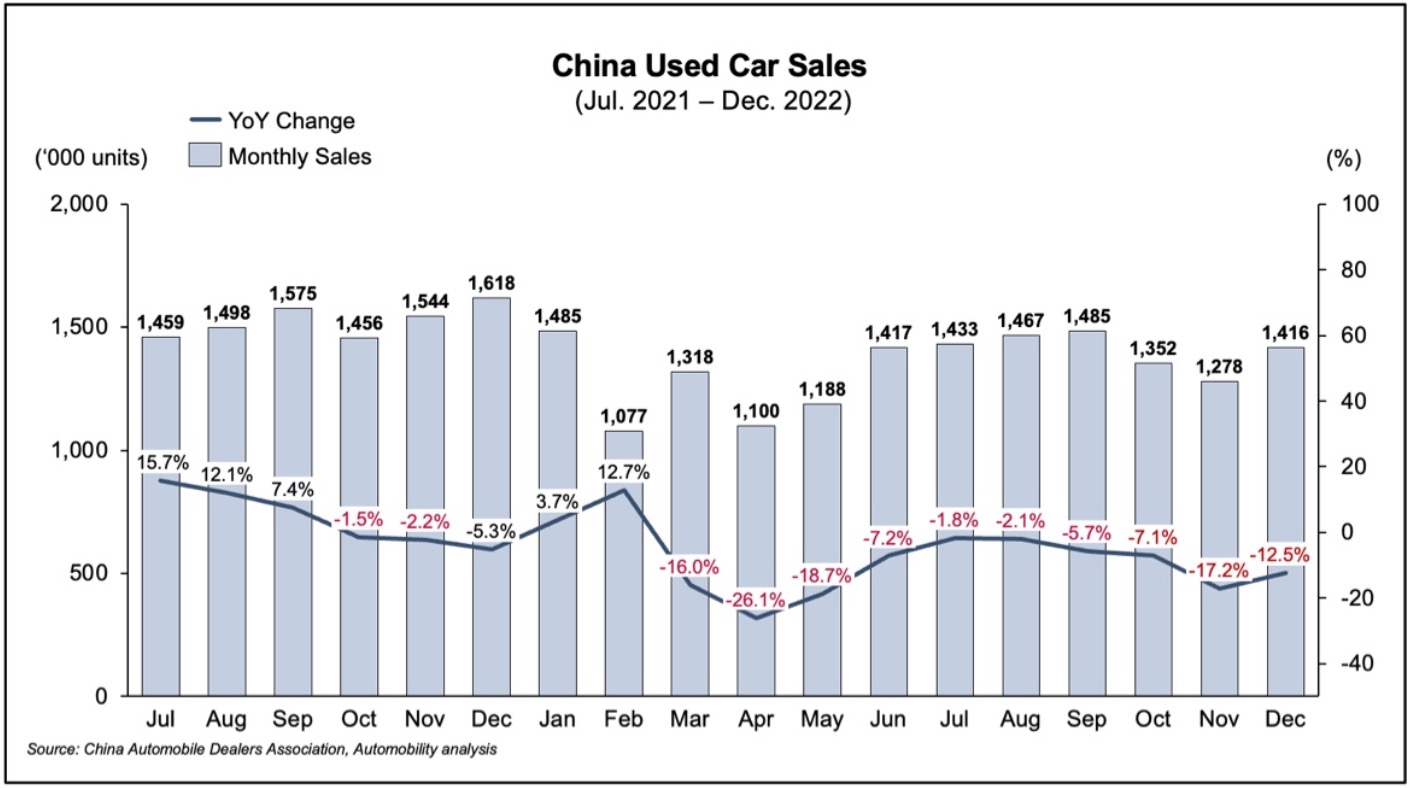 Figure 3: China Used Vehicle Monthly Sales (July 2021-December 2022)
The Unique Context of China's Automotive Aftermarket
The context of China automotive market is vastly different from mature markets, with a much lower penetration of vehicle ownership in the overall population. In 2020, China had 201 vehicles per 1,000 people vs. 560 for the European Union, along with a much lower average passenger vehicle age (6.1 years for China and 11.5 years for EU). China's car parc is aging rapidly (see Figure 4), which translates into explosive demand growth for aftermarket services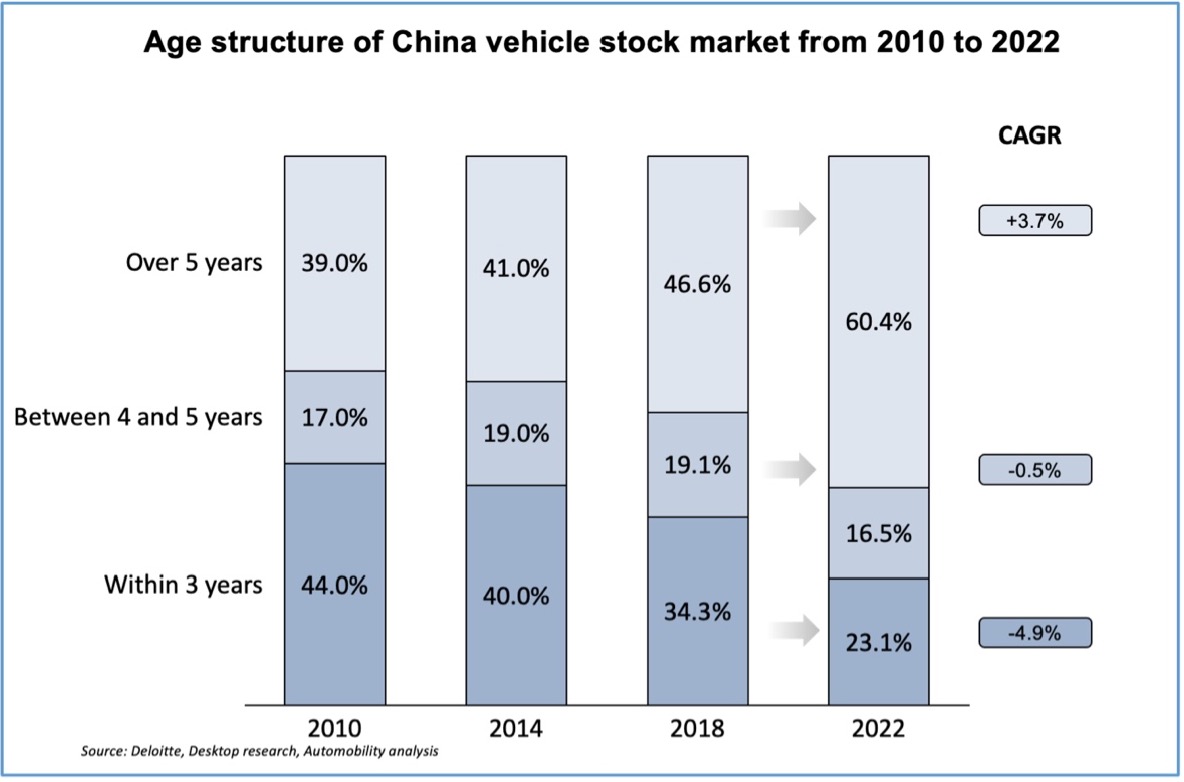 Figure 4: Age Structure of China's Car Population (2010-2022)
In order to democratize access to services in a developing market, China's aftermarket service players adopted an omnichannel strategy with a fragmented distribution system across multiple regions, as well as a mix of online and offline business modes. As an indicator, the combined market share of the top 10 business-to-business (B2B) and Independent Aftermarket (IAM) distributors in China is only 5%~10%, which is far lower than the EU (30~35%) and the US (75~80%).
The aging car parc will boost demand for maintenance and repair and shift dependence on the OES (dealership) store system towards IAM service providers. From 2010 to 2018, the number of cars with service life of more than 5 years had increased from 39% to 44%, and this percentage will continue to grow. As consumers migrate from OES to IAM stores beyond the initial warranty period, the growth potential for IAM will be much higher.
Meanwhile, China's government has released policies and is taking measures to support the development of IAM market in China. On one hand, the government is lowering the market entry barrier by lifting restrictions on the Vehicle Service License, instead setting up a registration system to encourage more players to enter the aftermarket business. On the another hand, the government is seeking to improve market competitiveness by restricting monopolies, increasing market transparency, and raising service standards.
China's IAM market is expected to enjoy fast growth at the expense of the OEM authorized OES channel in maintenance and repair. The IAM market is expected to grow at a CAGR of 10% from 2020 to 2025, and 2.1% afterwards (see Figure 5).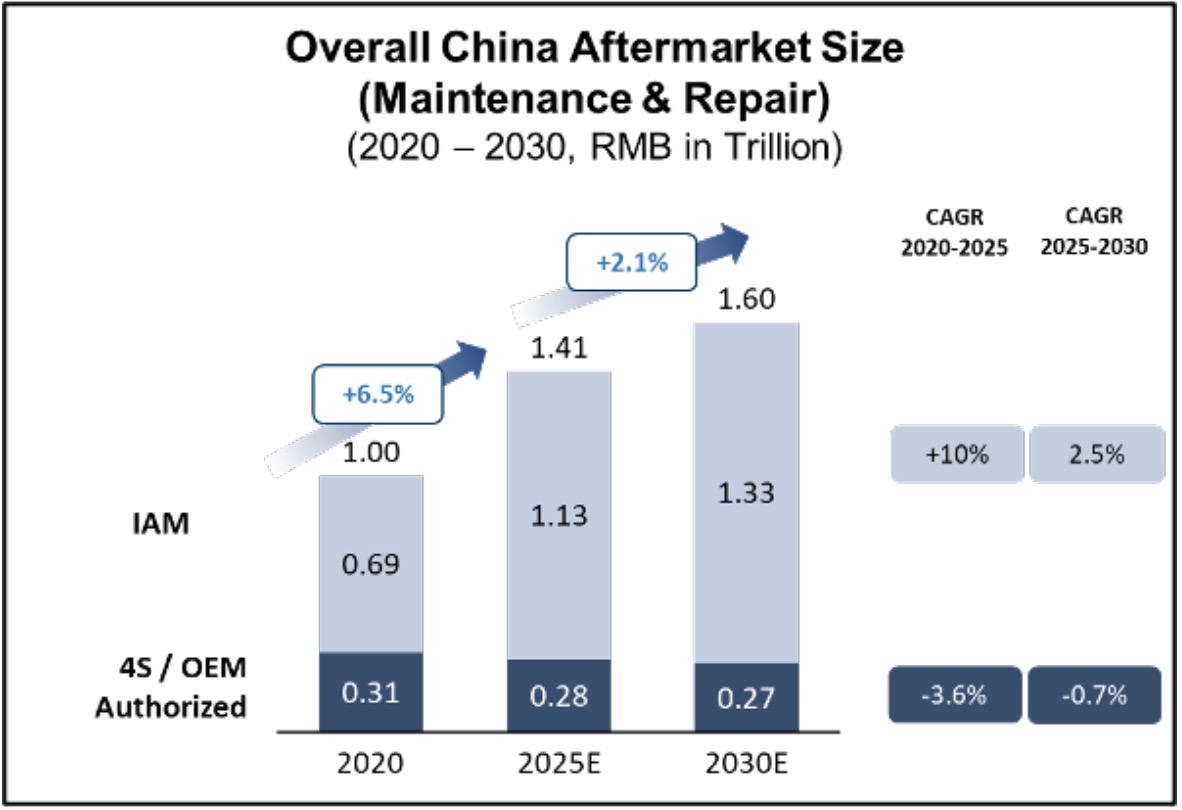 Figure 5: China Aftermarket Size (2020-2030)
Disruption of the Aftermarket Business Model by Emerging Players
The current structure of China's automotive aftermarket is highly fragmented and inefficient and is ready for disruption and consolidation. Besides traditional distribution players who consist of the OES and offline IAM channels, emerging new players from internet companies are also trying to disrupt conventional distribution by deploying online-to-offline (O2O) capabilities (see Figure 6).
Emerging business models led by internet or O2O players are transforming the traditional distribution value chain. By integrating the supply chain and reducing the complexity of distribution routes, the emerging business model can greatly increase the efficiency of distribution, thus creating superior value for end consumers.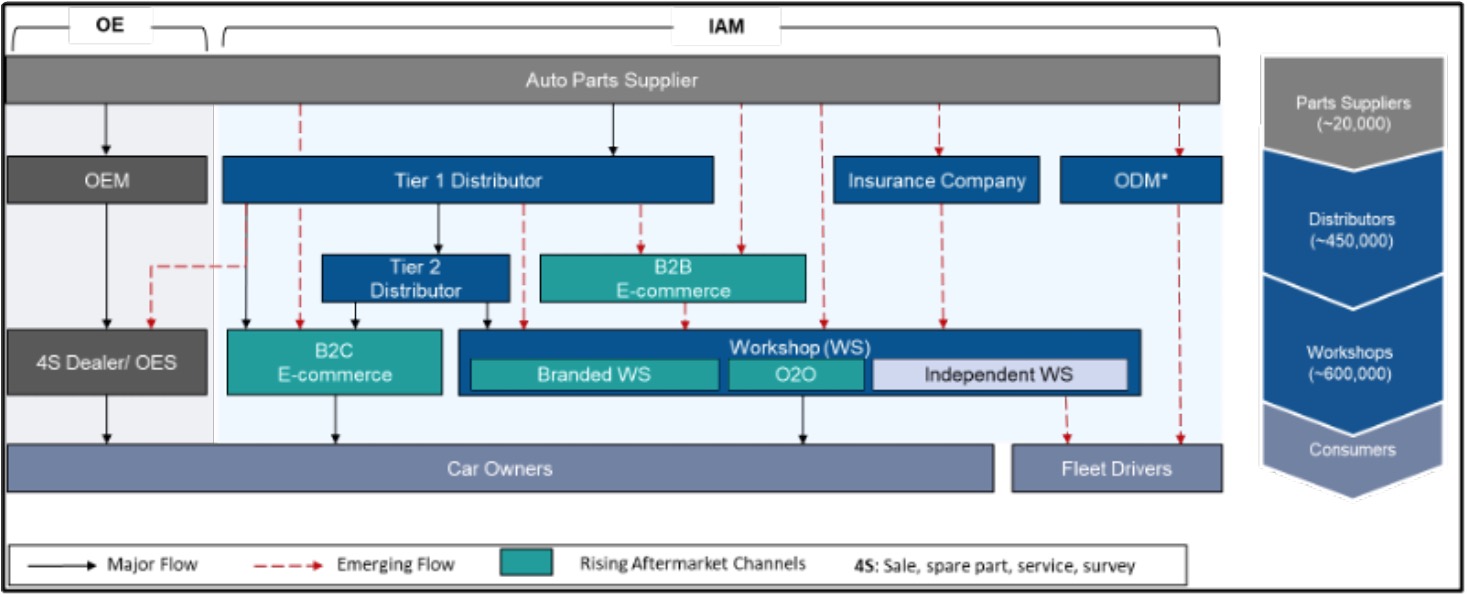 Figure 6: China's Automotive Aftermarket Distribution Structure
There are more than 450,000 distributors in the current market, of which more than 90% are individually owned. The top 10 distributors account for less than 5% market share, indicating a highly decentralized market. The upstream, midstream, and downstream players in the distribution chain have clear business boundaries where virtually no systematic interaction in the distribution value chain can be found. There are also multiple layers of distributors that cause inefficiency in the traditional distribution model. Therefore, the S2B2b2C and All-in-One models were created to integrate the value chain (see Figure 7 below for the alternative aftermarket distribution models).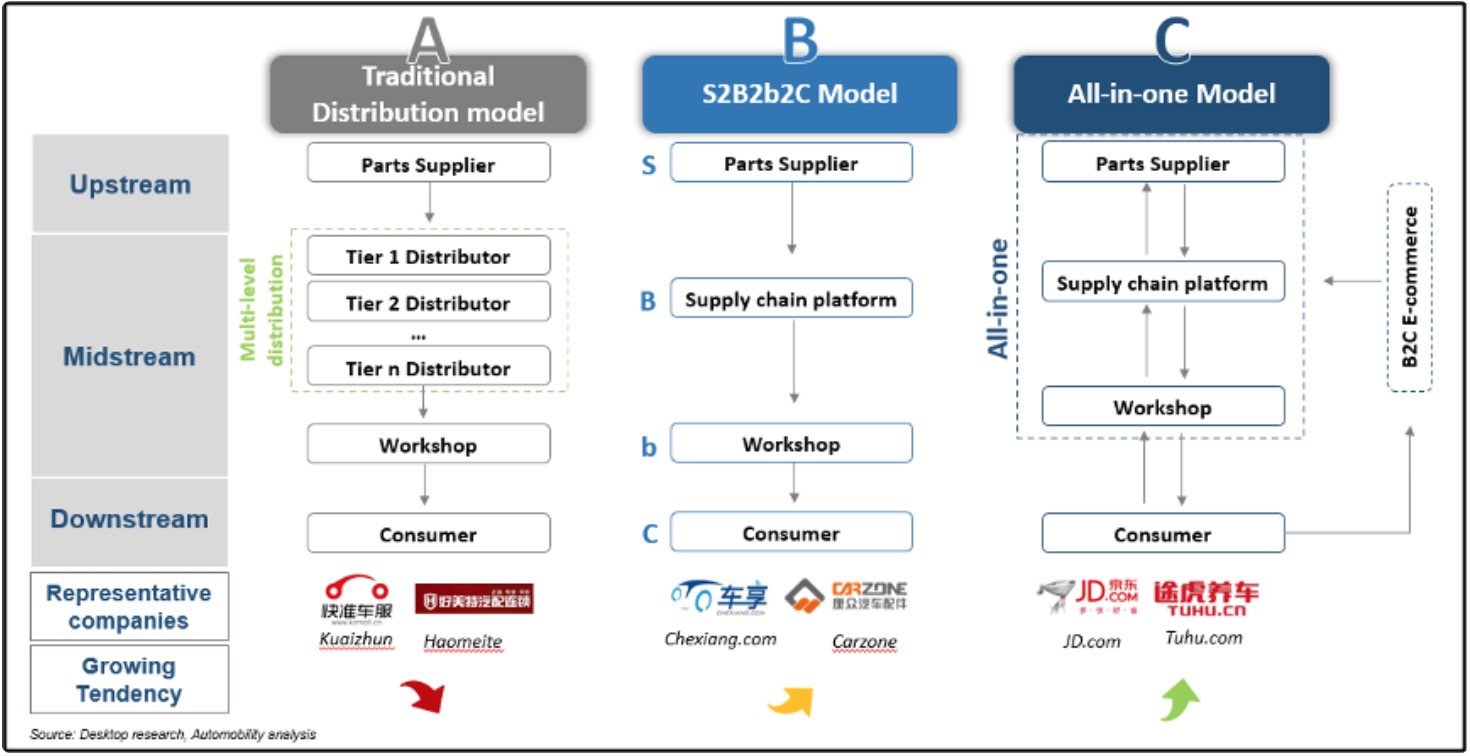 Figure 7: Automotive Aftermarket Distribution Models
In the S2B2b2C model (B), the midstream is operated by a supply chain platform, which connects upstream parts suppliers with downstream service providers. This model enhances overall efficiency by reducing intermediary transfer costs. In this case, manufacturers are able to save multi-level distribution costs while services networks can reduce costs by aggregating parts purchasing. Data is not shared in this model across the value chain, and therefore the traditional S2B (parts suppliers to supply chain platforms), B2b (supply chain platforms to workshops), and b2c (workshops to consumers) still operate independently from each other.
The All-in-One model (C) reflects an overall market trend towards vertical integration. This approach integrates auto parts manufacturers (upstream), supply chain and e-commerce platforms (midstream), and auto service networks (downstream) to provide services to directly to end customers. Tuhu has become a leading online platform for auto maintenance products and services in China by adopting this business model. Data is also shared among each part of the value chain in this model, resulting in higher supply chain efficiency and a synergistic relationship between production and sales. As vertical integration is accelerating, the All-in-One model has already begun to take shape and improve industry concentration.
As a result, the future growth of aftermarket players will be in favor of O2O platforms as well as branded workshops that are trying to keep pace with disruptions from internet players, if they can successfully leverage their brand and maintain high product and service quality.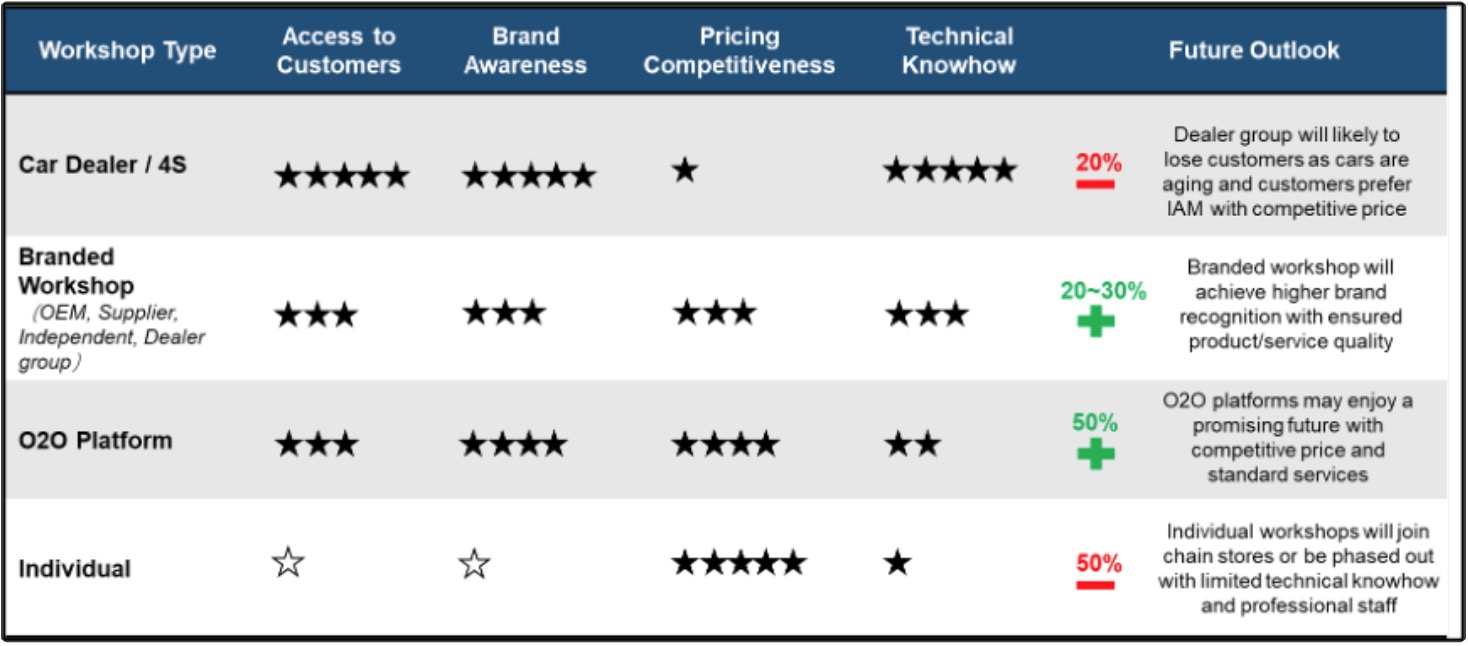 Figure 8: Automotive Aftermarket Future Outlook
How Electrification and Autonomous Driving Will Impact the Aftermarket
Technological advancements of battery electric vehicles (BEVs) and autonomous vehicles (AVs) impact not only to the vehicle manufacturing sector but also the automotive aftermarket at multiple levels: including parts manufacturers, distribution, and workshops.
Vehicle electrification leads to significant simplification of vehicle design with fewer required stock keeping units (SKUs) and more electronic components. The aftermarket is negatively impacted across a range of components including accessories, chassis (brakes), electrical/electronic (E/E) starter batteries, E/E starters and alternators, fluids, and traditional powertrain (ICE parts). In contrast, demand for other chassis components, powertrain (EV parts), thermal parts, and tires will increase.
Autonomous driving is likely to make vehicles less customizable and reduce collision frequency, resulting in lower demand for appearance accessories but higher demand for electrical and electronic (E/E) systems (advanced driver-assistance system, or ADAS, components). Software and computation are more critical than hardware. Software updates are provided "over the air" through car connectivity facilitated by 5G. Based on the data collected from the current sensors and cameras installed, each car is expected to generate 25GB of data per day from the vehicle itself and the environment around it.
IAM for AV will require significant investment in diagnostic and calibration equipment, training, and in-car data access. The complexity of autonomous driving systems will create a skillset gap between autonomous vehicle and traditional human-driven vehicle, particularly in software and data security.
The advent of autonomous driving will also bring impact to workshops. More service technicians need to be trained for electrical services in addition to mechanical services. Moving to AV aftersales service requires an dramatic increase in technician skills, as technicians need to inspect in-car network connectivity and diagnose software issues. These new networks and E/E architectures will evolve and introduce entirely new technologies and new approaches. It will take time for the aftermarket to make this transition as the insurance and warranty models for AVs are not clearly identified, and the replacement rate of AV-related products is difficult to measure as of now.
It must be noted that while electrification is a secular and generational shift and while it is happening rapidly in China, the car parc will still be dominated by traditional combustion-powered vehicle for a very long time. Aftermarket players should seize potential opportunities to pivot to electrification and intelligent connectivity to remain relevant in the new game. In the transition period, aftermarket players must:
1. Collaborate with Chinese aftermarket players in seeking to build capabilities to compete in both the traditional and new game,
2. Lay the groundwork for pivoting the existing portfolio from the traditional game to the new game by investing in the technologies that substitute those that are displaced,
3. Form global alliances with Chinese aftermarket players to create a way to play in China and a right-to- win in the international markets.
_________________________________________________________________
About Automobility
Automobility Limited is global Strategy & Investment Advisory firm based in Shanghai that is focused on helping its clients to Build and Profit from the Future of Mobility. We help our clients address and solve their toughest business and management issues that arise in midst of fast changing, complicated and ambiguous operating environment. We commit to helping our clients to not only "design" the solutions but also raise or deploy capital and we can assist in implementation, often together with our clients. We put our clients' interest first and foremost. We are objective and don't view our client engagements as "projects"; rather as long-term relationships.
Our partners are former senior executives at large corporations and/or senior consultants at leading management consulting firms. We believe clients would benefit the most from a combination of consultants with substantive experience in consulting and in line management.
Therefore, we organize ourselves into a core team augmented by an extensive "extended team members" with a large variety of skills and expertise.
Contact us by email at [email protected] _________________________________________________________________
About the Authors
Bill Russo is the Founder and CEO of Automobility Limited. His over 40 years of experience includes 15 years as an automotive executive with Chrysler, including 19 years of experience in China and Asia. He has also worked nearly 12 years in the electronics and information technology industries with IBM and Harman. He has worked as an advisor and consultant for numerous multinational and local Chinese firms in the formulation and implementation of their global market and product strategies. Bill is also currently serving as the Chair of the Automotive Committee at the American Chamber of Commerce in Shanghai.
Contact Bill by email at [email protected]
Twyla Zhang is a Senior Consultant at Automobility Limited. She has communications, marketing, and consulting experiences in cross-industry sectors, including energy, automotive, FMCG, finance and healthcare. She led several projects in market entry, market insights, marketing communications, and new product development. Twyla holds a Bachelor's degree in Marketing from Michigan State University and an MBA from CEIBS.
Contact Twyla by email at [email protected]
Benjamin Fan is a Senior Consultant at Automobility Limited. He has more than 8 years of experience in Market Research, Market Entry, Marketing & Branding Strategy and Organizational Development. He is passionate about the future of the automotive industry, and brings insights from both Consumer Goods and Healthcare industry to help shape the future of mobility with his clients.
Contact Benjamin by email at [email protected] _________________________________________________________________
SOURCE: https://www.linkedin.com/pulse/impact-technology-shifts-chinas-automotive-bill- russo%3FtrackingId=kK5xCcPWS0ybRqYnvomJ3A%253D%253D/? trackingId=kK5xCcPWS0ybRqYnvomJ3A%3D%3D