26 Feb

Five "Internet of Mobility" Trends from CES 2023

The CES 2023 show featured plenty of exhibitors advancing two of the most compelling technology megatrends of the future, namely sustainability and human security. We scanned for technology trends at CES that enable revenue and profit opportunities in the new "automobility" business model enabled by digital disruption. Below we highlight five key technology trends we noticed around Intelligent Connectivity and Smart Energy based on our "Internet of Mobility" (IoM) and Energy Transition theses.
  Intelligent Connectivity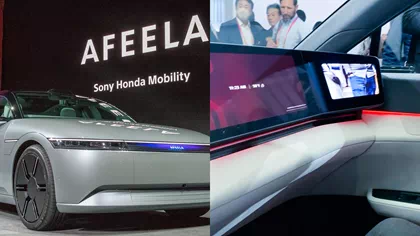 Sony and Honda's brand Afeela underlines the auto industry's new realm of technology, autonomy, and connection
Sony and Honda's joint venture announced their Afeela brand name and unveiled a prototype of their first production model. The car will have safety and driver assistance systems from Honda along with entertainment and interactive features from Sony. And Afeela will use Qualcomm's Snapdragon Digital Chassis platform that integrates telematics, connectivity, driver assistance, and autonomy. The emphasis has been on software and user interface technology as much as on driving dynamics and performance.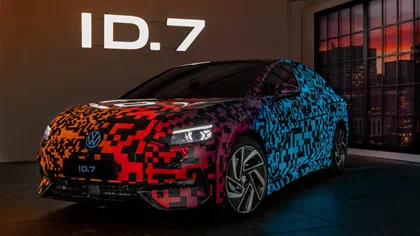 Volkswagen Group aims at upgrading cabin experience with infotainment technology
Volkswagen unveiled ID.7 electric Sedan in camouflaged form as it stands out from other ID-badged EVs in several ways. The digital instrument cluster is notably embedded into the dashboard rather than installed on the steering column, and Volkswagen prledged to offer a long list of tech features, such as a reworked infortainment system displayed on a 15-inch touchscreen. Audi showcased a fleet of cars demonstrating Holoride, a new technology that adapts the virtual content to the car's driving movements in real time. The system uses an HTC Vive Flow VR headset, which, when connected to the car, creates a virtual world that mimics the movement of the vehicle.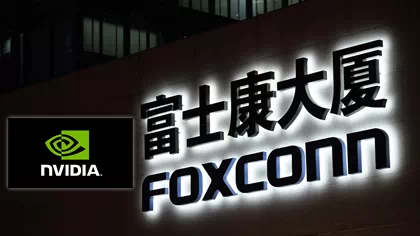 Global ADAS/AD integrators are collaborating with tier 0.5 suppliers to deliver smart mobility experience
The world's largest technology manufacturer Foxconn joined the NVIDIA DRIVE ecosystem and will become a primary supplier of electronic control units (ECUs) for automakers. As part of the partnership, Foxconn will produce ECUs based on the NVIDIA DRIVE Orin systems-on-a-chip and build its electric vehicles using the NVIDIA DRIVE Hyperion platform. The vehicles Foxconn manufactures will also be built with NVIDIA's suite of sensors like cameras, radar, lidar, and ultrasonics.
LG and Magna announced that they will collaborate to develop a proof of concept for an automated driving and infotainment solution. The partnership will investigate the technical feasibility of integrating LG's infotainment capabilities with Magna's Advanced Driver Assistance System and automated driving technologies. The goal is to produce automated driving infotainment systems for other automakers to use.
 Energy Transition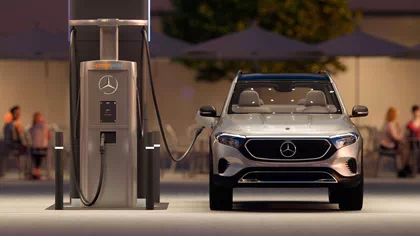 As EVs are driving the growth of the industry, smart energy ecosystems will maximize the effort for sustainability
Mercedes is to build its own-brand electric car charging network with over 10,000 active charging points by 2027. Designed to charge EVs from manufacturers across the US, Europe, and China, and other markets, the network will fit 350-kW chargers. Mercedes-Benz enables its customers to charge green at its charging network which is to be ensured with green electricity supply contracts or through renewable energy certificates from an accredited supplier.
Schneider Electric's Home Energy System ties a battery to smart home system. The Schneider Home energy management solution includes a home battery for clean energy storage, a high-power solar inverter, a smart electrical panel, electric vehicle charger and connected electric sockets and light switches – all controlled by the easy-to-use Schneider Home app. The system will allow users to save money by scheduling when certain outlets draw power by controlling the breakers and switcher.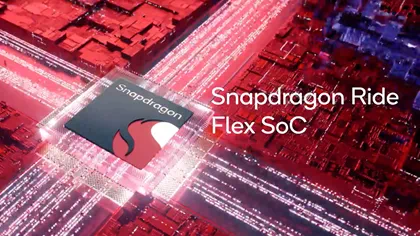 Global high-performance chipmakers keep securing the competitive advantage in the EV Supply Chain
Qualcomm claims the Snapdragon Digital Chassis platform is open, scalable, and upgradeable. The system includes 5G, Wi-Fi, Bluetooth, and vehicle-to-vehicle communication technologies, as well as the ability to be personalized and upgraded throughout the vehicle's lifetime. Working alongside Salesforce's cloud service, the system is intended to be used by automakers and their component suppliers as a comprehensive platform encompassing telematics, connectivity, computing, entertainment, driver assistance, and autonomy.
The NVIDIA DRIVE ecosystem including Orin and Hyperion platform showcased significant milestones toward widespread intelligent transportation. Growth is occurring in vehicle deployment plans as well as AI solutions integrating further into the car.
Please contact us at [email protected] if you like an introduction to the leadership team of our EXCELerate portfolio companies that attended CES 2023 in Las Vegas or to learn more about Auto & Mobility investment opportunities from our EXCELerate pipeline.