26 Feb

Battery Materials Company NanoGraf Raises $65M in Series B

On Feb 14, NanoGraf, a provider of advanced energy materials to improve battery life and charging time for electric vehicles, has announced that it has raised $65 million in an oversubscribed Series B funding round. The funding round was co-led by Volta Energy Technologies and CC Industries (CCI) with participation from GIC, Emerald Technology Ventures, Material Impact, Arosa Capital, Nabtesco Technology Ventures, and TechNexus. Existing investors including Hyde Park Angels, Evergreen Climate Innovations, and Goose Capital also participated in the round. NanoGraf had previously raised a total of $27 million in funding from a mix of venture, angel, and non-dilutive funding sources.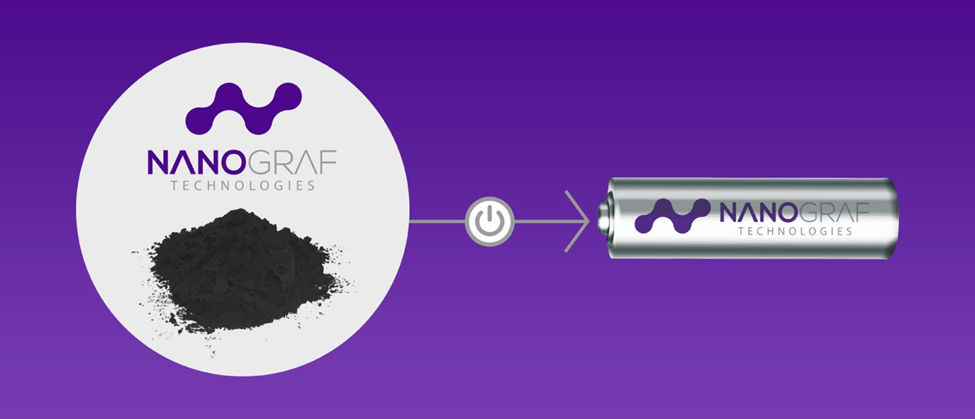 "NanoGraf's breakthrough silicon technology further exemplifies our commitment to extending the energy and power performance characteristics of today's lithium-ion batteries for a sustainable electrified future. I'm incredibly proud of the technologies and products our team has developed over the last 36 months," said Dr. Francis Wang, CEO of NanoGraf. "This funding not only ensures a domestic supply of a key strategic component of next-generation lithium-ion batteries but also enhances our national competitiveness in the global energy storage space."
The announcement of the Series B funding comes on the heels of two major announcements for NanoGraf. In November of 2022, the company was awarded a $10 million contract from the US Government to develop the first advanced silicon anode manufacturing facility in the Midwest. Just one month prior, in October of 2022, NanoGraf set a new industry benchmark for the most energy-dense lithium-ion 18650 cell, with more than 20% higher energy density than the industry's leading cells today.
Automobility Ltd is proud that its EXCELerate portfolio company NanoGraf has raised a new funding round. With the support of our Series B funding, the company will begin to onshore silicon anode production at its Chicago facility, build out its team, and continue developing, producing, and supplying advanced lithium-ion technologies.
Please contact us at [email protected] if you would like further information on this startup or to learn more about other Auto & Mobility investment opportunities from our EXCELerate opportunity pipeline.