16 Jan

Automobility Brings ComfortDelGro to Ottopia's $14.5M Series A Funding Round

On Jan 10, Ottopia, a developer of an AI-based teleoperation platform for self-driving vehicles, announced that it has raised $14.5 million in its Series A funding round. Automobility Ltd is very proud to be the matchmaker between ComfortDelGro, one of the world's largest public transport companies, and the Tel Aviv software company Ottopia.

Bill Russo, Founder & CEO of Automobility Limited, said: "One of the world's largest transportation services providers joins forces with a leading teleoperation company from Israel to accelerate the transition to autonomous mobility. This is core to Automobility's mission of helping our clients to build and profit from the future of mobility."

ComfortDelGro's participation of $4 million is the largest in Ottopia's fundraise and will be made through the Group's $100 million venture capital fund. The round also includes participation from AI Alliance Fund and existing investors such as MizMaa Ventures, IN Venture and Next Gear Ventures. It marks the largest Series A in the history of teleoperation companies.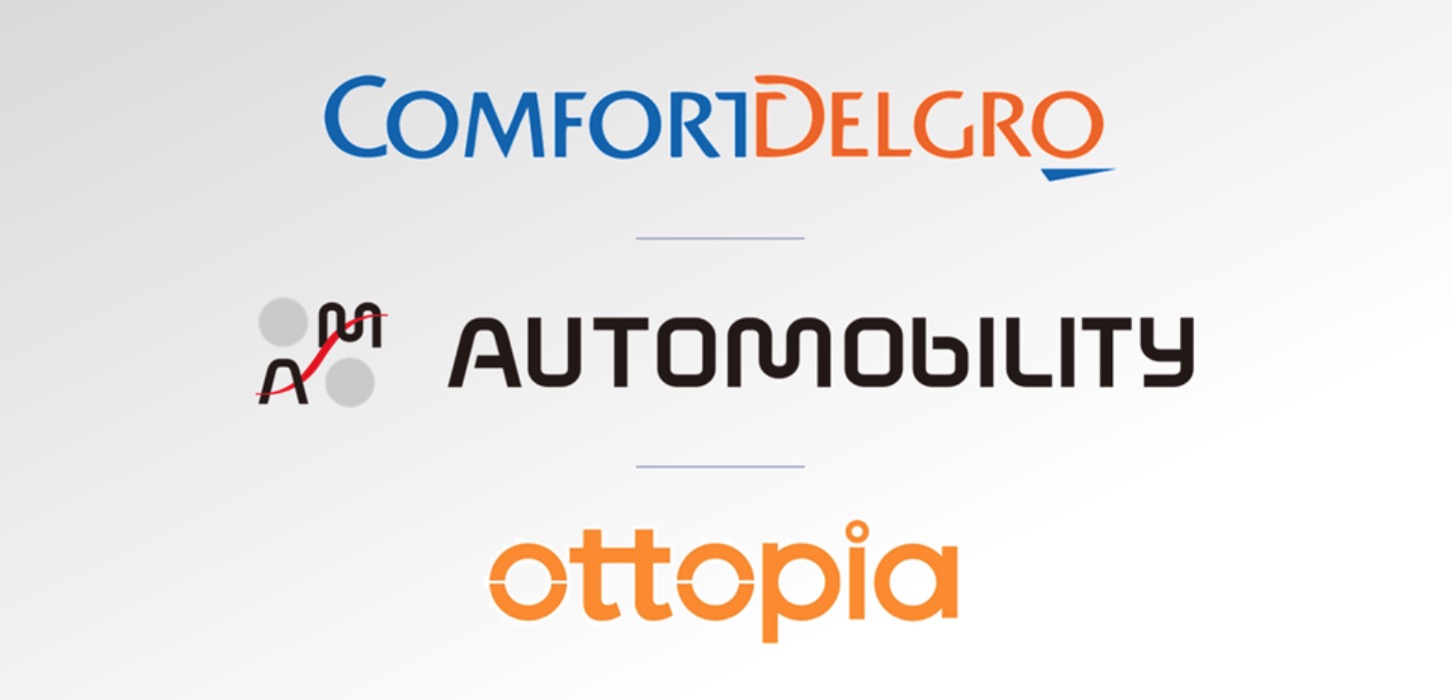 With Ottopia's product, humans in a remote center can safely monitor, guide and even directly control fleets of vehicles in a manner that is safe and cybersecure. Ottopia's patented technology is built upon numerous innovations in the domains of networking, video, user experience, cybersecurity, and integration with the autonomous "brain". Their software has been tested and deployed in a variety of environments, can be integrated in ComfortDelGro's future AV Operations Centre, making it an essential tool for enabling the adoption of AV technology in smart urban mobility.
Cheng Siak Kian, MD/Group CEO of ComfortDelGro, said: "This investment in Ottopia is an important cornerstone of our future-proofing plans. Having teleoperation capabilities which will enable us to intervene and operate an AV remotely whenever needed, is critical in our future operational plans."
Amit Rosenzweig, CEO and Founder of Ottopia added: "We are thrilled to have the support of one of the world's largest land transport companies as we continue to develop our teleoperation software platform. This funding will enable us to accelerate the development and roll-out of our teleoperation software, as well as expand the team to continue pushing the boundaries of autonomy."
Automobility is proud that with this new funding, our EXCELerate portfolio company Ottopia plans to accelerate the roll-out of its teleoperation software to fulfill its mission of enabling autonomy in all industries. For ComfortDelGro, this investment is an integral part of its strategy to grow its business especially in the core land transport areas of smart urban mobility, fleet electrification, and automotive engineering technologies.
Please contact us at [email protected] if you would like further information on this startup or to learn more about other Auto & Mobility investment opportunities from our EXCELerate opportunity pipeline.