25 Jul

Sonatus Receives Automotive Software Supplier of the Year Award
On June 23, Sonatus, a cloud-enabled in-vehicle connectivity and data management solutions platform, declared that it has been named 'Automotive Software Supplier of the Year' by Informa Tech Automotive Group, which notably includes Wards Intelligence, WardsAuto and TU-Automotive. The award validates the company's vision to drive digital transformation in automotive by empowering automakers with best-in-class software solutions to build and innovate with software-defined vehicles.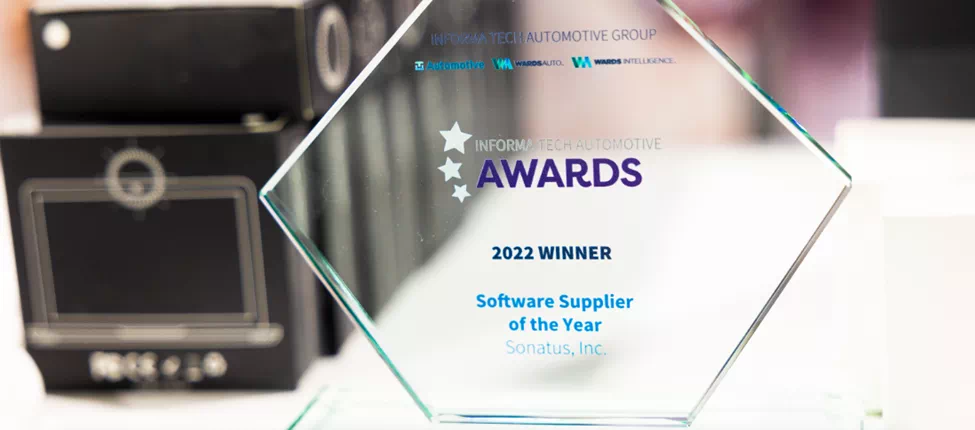 "A flexible and future-proof software infrastructure is key to attaining the speed of innovation required in today's automotive industry," said Jeffrey Chou, CEO and co-founder of Sonatus. "We are proud of the recognition this award confers on our organization and our momentum in bringing dynamic software-defined vehicle technologies to market." Sonatus' Digital Dynamics™  platform is currently in-market in Hyundai, Kia, and Genesis, and will be on the road  in millions more vehicles by 2023.
Digital Dynamics™ is a modular, software-defined platform that lives both in the vehicle and in the cloud. It provides a comprehensive solution stack that enables OEMs to deploy code-less configurations and automations to automatically enhance vehicle features, functionality, and security in near real-time throughout the lifecycle of the vehicle. This is all accomplished in a way that is much faster and more cost effective than before.
Automobility Ltd is proud that its EXCELerate portfolio company Sonatus has received this prestigious industry award by Informa Tech Automotive Group recognizing the startup's innovation in automotive software.
Please contact us at [email protected] if you would like further information on this startup or to learn more about other Auto & Mobility investment opportunities from our EXCELerate opportunity pipeline.