14 May

Addionics Named 2022 Pioneer by Bloomberg New Energy Finance

On Apr 14, Addionics, a developer of the next generation rechargeable batteries with 3D architecture and engineering, has been selected as a 2022 Pioneer by Bloomberg New Energy Finance (BNEF) for its technology's potential to accelerate global decarbonization. The startup receives this recognition for its efforts to build an innovative battery architecture to unlock the full potential of next-generation batteries. Addionics' award-winning Smart 3D Electrode technology improves all key performance metrics for batteries with any chemistry, increasing energy density and power, enhancing safety, and extending lifetime – all without increasing cost.

Addionics is one of twelve BNEF Pioneers from this highly competitive group selected from over 270 applications from around the world. Winners are judged by a panel of cross-industry experts based on technological innovation, the capability to transform and scale, and company growth. "Addionics has developed an innovation to drive lithium-ion down the learning curve. This innovation is particularly promising because it can be applied to any battery chemistry and could be commercialized faster than most new battery technologies," said Claire Curry, selection committee co-chair and global head of technology, industry & innovation research at BloombergNEF.

While most efforts to improve batteries have focused on chemistry and resulted in only incremental improvements over the last three decades, Addionics focuses on physics. The company has innovated a Smart 3D design for electrodes that is compatible with any battery chemistry, existing or emerging. Addionics's core IP is its patented, cost effective and scalable battery grade electrode fabrication manufacturing process, which significantly lowers costs by allowing battery OEMs to use their existing manufacturing infrastructure.

Automobility Ltd. is excited that its portfolio company Addionics has won the prestigious BNEF Pioneer award from Bloomberg NEF, joining the most promising startups that have made a significant mark on the industry and the effort for decarbonization.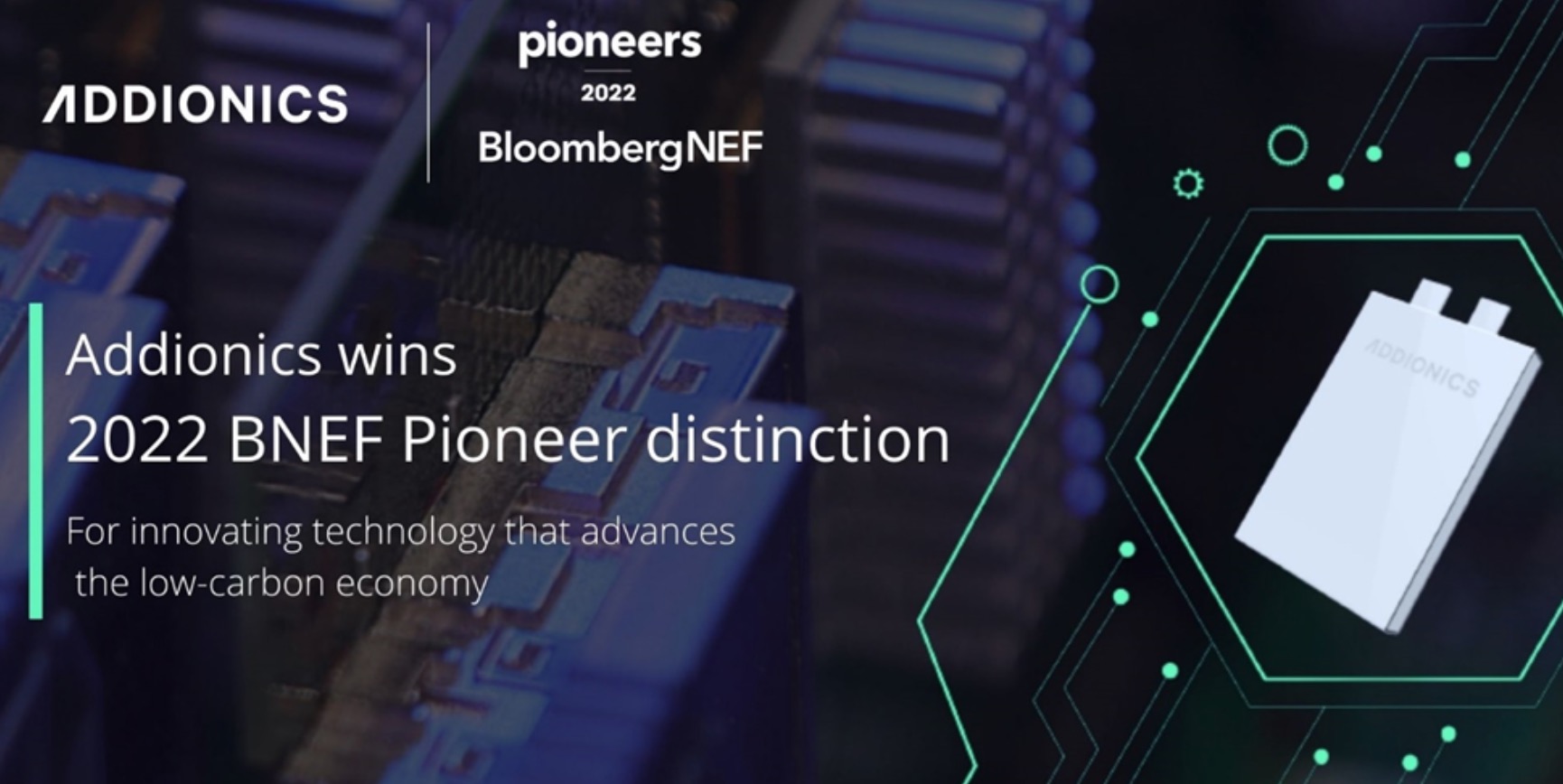 Please contact us at [email protected] if you would like further information on this startup or to learn more about other Auto & Mobility investment opportunities from our EXCELerate opportunity pipeline.