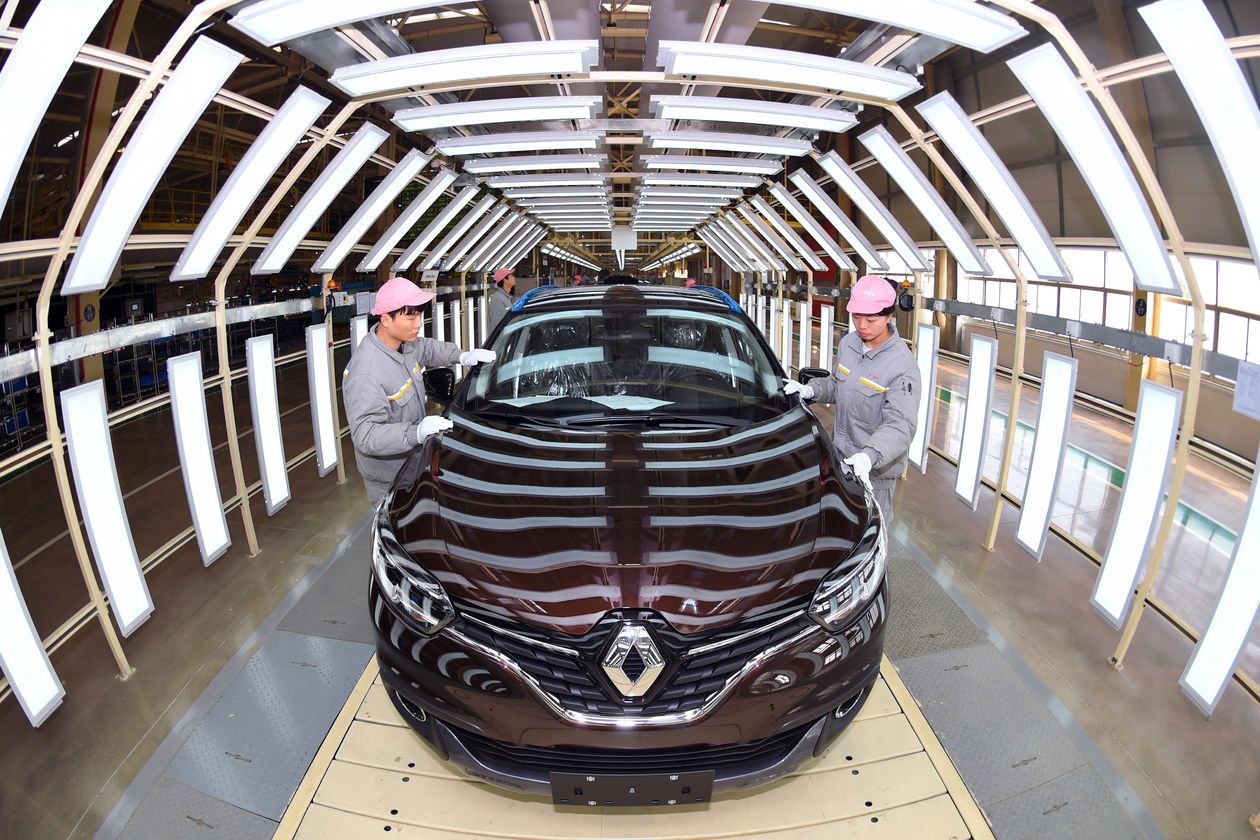 26 Apr

Renault, Hit by Coronavirus and a Market Slump, to Close Its Main China Business

The Wall Street Journal, April 14, 2020
For Renault, the onset of the coronavirus epidemic snuffed out its bid to become a mainstream brand in China
By Trefor Moss
SHANGHAI — Renault SA, which was already struggling in China before the coronavirus epidemic hit, will stop making gas-powered cars for domestic sale and wind up its main joint venture with state-run auto maker Dongfeng Motor Corp.
Dongfeng blamed the joint venture's lack of success on the downturn in China's auto market and said a proposed transfer of Renault's 50% share in the JV to Dongfeng still awaits formal approval.
For Renault, a relative newcomer to China that was struggling with weak sales and tougher competition, the onset of the coronavirus epidemic snuffed out its bid to become a mainstream brand in the world's biggest auto market.
In the first quarter of 2020, China auto sales fell 43% from a year earlier, after having fallen over the previous two years, as the Chinese car industry faces the toughest period in its history after decades of uninterrupted growth.
In conditions like these, weaker companies can't continue without amassing big losses.
"It's increasingly difficult for some marginal brands to reach the minimum volume threshold in China," said Paul Gong, an auto analyst at UBS. "Rather than further spending money to build the brand image and dealer network, exiting is probably the right strategy."
The move comes as Renault and its alliance partner, Nissan Motor Co., have been looking at ending product lines and businesses that show little hope of becoming profitable in an effort to save the troubled affiliation. Renault executives have been considering removing the company's namesake brand from China, The Wall Street Journal reported.
Bill Russo, founder of Shanghai-based consulting firm Automobility, said auto makers around the world are trying to reduce risks from underperforming markets as the pandemic hits their core businesses and pressures them to conserve capital.
Just two years ago, Renault was forecasting 550,000 in annual China sales by 2020.
Renault teamed up with Dongfeng in 2013 after the failure of an earlier Chinese joint venture and built a $1.2 billion plant in the central city of Wuhan, where the initial coronavirus outbreak later occurred.
Sales climbed to more than 74,000 vehicles in 2017, but Renault struggled to compete against larger and more established rivals and it got caught up in the China market slump that began in 2018. Last year it sold fewer than 20,000 vehicles, a tiny piece of the 25.8 million vehicles sold in the Chinese market.
Renault isn't abandoning China completely. It retains a 25% stake in electric-car maker eGT New Energy Automotive Co., a recently formed joint venture with Dongfeng and Nissan that launched its first electric vehicle in November — the Renault-branded K-ZE — an affordable car meant for city driving. Renault also has a 49% stake in an electric light commercial vehicle company founded with state-run auto maker Brilliance Auto Group in 2017.
"This new China strategy will enhance Renault competitive advantages to sustain long-term presence in the Chinese market and maximize synergies with Nissan," the French company said in a statement.
Renault isn't the first foreign player to be crowded out of China's cutthroat passenger-car market. In 2018 Suzuki Motor Corp. — which specializes in small, affordable cars — quit China as tastes shifted to large sport-utility vehicles. For the same reason, Fiat Chrysler Automobiles NV, stopped making Fiat cars in China.
Pressure is building on other foreign firms to restructure or abandon China entirely as the market shrinks and competition intensifies, especially from local auto makers whose capabilities have advanced significantly in recent years.
Another French auto maker, PSA Group, is facing a dramatic collapse in sales: its Citroën and Peugeot brands combined sold about 113,000 cars last year, according to automotive data company LMC Automotive, down from more than 700,000 in 2015. Ford Motor Co. is also struggling to halt a collapse in its market share: it sold just under 568,000 vehicles in China last year, down from 1.27 million in 2016.
–Yin Yijun contributed to this article.
Write to Trefor Moss at [email protected]