23 Mar

Explore AMP's Energy Management Solutions Live at the International Battery Seminar

With more than 150 years of battery management experience, team AMP has been integral in the development of energy management solutions at leading E-OEMs.

From Mar 28 to 31, you have an opportunity to explore the next-generation 'Connected Energy Management System (CEMS)' by Auto Motive Power (AMP), an innovative battery & charging solutions provider for managing energy for mobility applications. You can witness the startup's energy ecosystem at the 'International Battery Seminar' in Orlando, Florida.

As a smart device powered by a battery, we believe that smart energy management will be a competitive weapon for the players the new game. Exponential growth will accrue to those players that generate value from multiple sources, including mobility, energy, and digital services. You can read our article How the Smart EV Powers the Transition to Smart Energy Management where we elaborate on this concept.

The AMP solution transforms this concept into a practical solution, and we are proud to feature them as a one of Automobility's EXCELerate portfolio companies.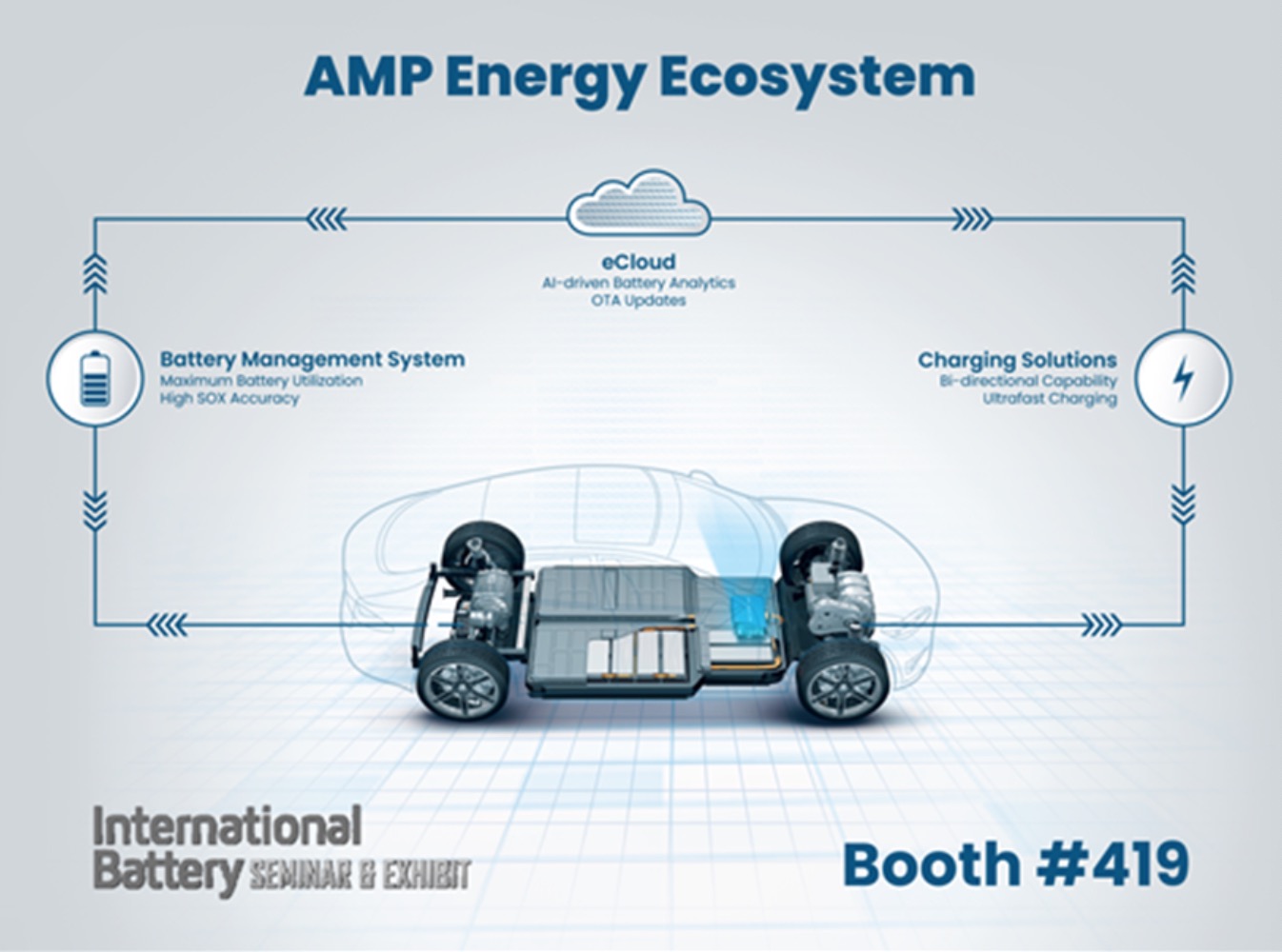 Schedule your meeting now with AMP to get an expert opinion on battery management systems:
Come and Join us to Explore our Cutting Edge Solution
Learn more about the startup's plan to succeed in a billion-dollar battery industry, outlined by CEO Anil Paryani in a recent article by Business Insider:
AMP Outlines Plan to Succeed in Billion-dollar Battery Industry
Click here for more AMP news.
Please contact us at info@automobility.io if you would like further information on this startup or to learn more about other Auto & Mobility investment opportunities from our EXCELerate opportunity pipeline.