23 Feb

Automobility Tech Deals – Quarterly Newsletter 1st Edition

1st Quarter 2022

Welcome to the premier edition of our Automobility Tech Deals newsletter!
---
Automobility's EXCELerate Pipeline and Internet of Mobility Thesis
We have recently published the 33rd edition of our Automobility EXCELerate pipeline (click here to
access), featuring a curated list of global auto and mobility technology startups that fit our "Internet of
Mobility" thesis.
You can read more about our thesis using the following links:
The Rise of Smart Electric Vehicles and the Digital Internet of Mobility
How the Smart EV Powers the Transition to Smart Energy Management
The core of our thesis revolves around our view that digital disruption has created an entirely "new game"
dominated by large user-centric demand aggregators that view mobility and associated services as a
means to disintermediate the traditional hardware-centric "old game" of the automotive industry business
model.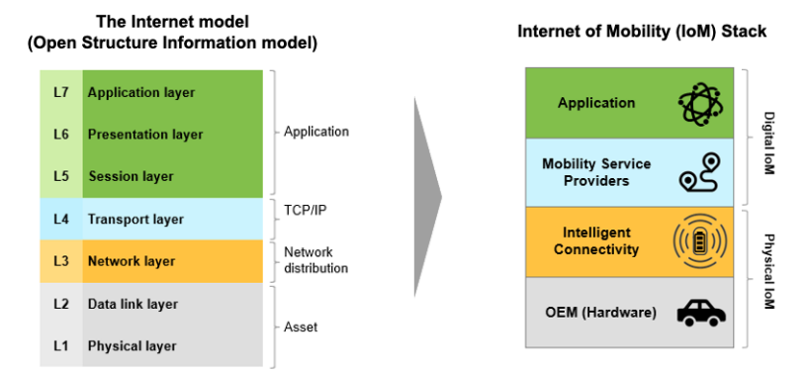 The core technologies that enable new revenue and profit opportunities lie in the 4 layers of the IoM
"stack" depicted above. Our portfolio companies offer what we believe to be very attractive opportunities
to profit from investing in the technologies.
This quarterly newsletter will feature the companies that are actively fundraising and aim to close rounds
in the next 3-6 months.
Intelligent Connectivity

Auto Motive Power
Auto Motive Power (AMP) is a developer of advanced electronics for electric vehicles. This Californiabased
startup offers solutions for a battery management systems (BMS), charging solutions, and
cloud-enabled OTA solutions for e-mobility applications. AMP has done business with some of the
largest EV manufacturers and e-mobility solutions providers in the world.
Funding round: AMP secured seed funding in 2021 and is currently raising $20-30M in Series A
Learn more under www.automotivepower.com
Click here for AMP news

Karamba Security
Karamba Security is a provider of device security for IoT applications and offers to protect connected
devices like autonomous cars from cyber threats. The patented software of the Israeli startup detects
and prevents cyberattacks on automotive ECUs, industry 4.0 controllers, enterprise edge devices, and
IoT endpoints.
Funding round: Karamba Security recently closed their B+ round and are seeking to raise an additional
$30M in their C-round
Learn more under www.karambasecurity.com
Click here for Karamba Secirity news

Kardome
With its AI-driven signal separation and noise reduction technology, Kardome enables a seamless
voice control experience in acoustically challenging environments. This Israel-based company uses
automatic speech recognition to identify the user and enhances the single person's voice in order to
reduce any other background noise.
Funding round: Kardome has secured seed funding and is raising $10M in Series A round.
Learn more under www.kardome.com

Skyroads
Skyroads (formerly known as D3 Technologies) is a provider of air mobility management solutions,
developing an open digital operating platform for urban air mobility traffic control. This platform of the
Germany-based startup is open to all service, vehicle and added value providers and offers a
complete solution for airspace owners. The platform features shared infrastructure management,
flight automation, and includes access of cargo, and passenger drones.
Funding round: Skyroads secured seed funding and is raising €13M~15M in Series A round.
Learn more under www.skyroads.com
Click here for Skyroads news

Hi Auto
Hi Auto is a provider of a speech-to-intention recognition platform to provide in-cabin intelligence for
automobiles. This Israel-based startup offers a speech enhancement technology that isolates speech
while eliminating all background noise, delivering voice recognition accuracy.
Funding round: Hi Auto secured seed funding and is now raising $25-30M in Series A.
Learn more under https://hi.auto/

Ottopia
Ottopia is a developer of a teleoperation platform that combines AI with remote humans to control
self-driving vehicles. With the platform of the Israel-based company, remote humans can take over
control of any type of vehicle and monitor fleets remotely, in a manner that is safe and secure.
Funding round: Ottopia continues to raise capital as part of its $25M Series A funding.
Learn more under www.ottopia.tech
Click here for Ottopia news

Axon Pulse
Axon Pulse is a provider of an AI-based RF signal processing solution for defense and civil sectors.
This Israel-based startup presents a new radar perception paradigm for autonomous cars by use of
software-only AI and deep learning techniques. Its technology enables a new radar-based
classification capability by car, bus or truck, pedestrians, and motorcyclist and bicyclist.
Funding round: Axon Pulse secured seed funding and is now raising $15M in Series A.
Learn more under www.axon-pulse.com
Feelit
Feelit is a provider of next-generation printed nanomaterial based sensing technology. It is an IoT
platform for the real-time remote sensing of changes in mechanical assets, using nanomaterialprinting
technology. The solution of the Israeli startup senses multiple structural parameters including
deformation, warping, wear and tear, internal or external pressure buildup, and internal or external
material flow.
Funding round: Feelit secured Series A funding and is launching a $6M Series B funding round.
Learn more under https://feelit.tech/
---
About Automobility
Automobility Limited is a strategy and investment advisory firm helping its clients to create the future of
mobility. Mobility needs, previously satisfied through product "ownership", are increasingly being served
through mobility services "usership" with profound implications not only for traditional businesses within
the value chain, but also for new entrants – as they compete to deliver services. Connected mobility,
which we define as "technology-enabled on-demand mobility services for moving people and goods from
point A to B", has become a disruptive, paradigm-changing development in the automotive industry. It
requires a complete rethinking of the way to deliver value to the market. To succeed, companies must
expand their focus from the product (the automobile) to the utility derived from the product
("automobility") and create a business model and digital ecosystem optimized to provide digitally enabled
solutions for both car owners and mobility services users.
Please find below contact details for our offices in Shanghai, Hong Kong and Tel Aviv or contact us at
Official Website: http://automobility.io/
---
Shanghai
Automobility Limited
Corporate Avenue One,
No.222 Hubin Road
Shanghai China 200021
Tel +86 139 1757 7148
Hong Kong
Automobility Limited
RM 2507, 25/F C C WU BLDG 302
Hennessy RD Wanchai
Hong Kong
Tel Aviv
Automobility Limited
101 Rokach Blvd,
Tel Aviv, 6153101, Israel
Tel +972 54 5424074