21 Nov

China's EV Sales Set Record for 5th Consecutive Month

2.333 million vehicles were sold in October 2021, a decrease of 19.6 percent when compared with October 2020.  Overall calendar year sales through October remain up 6.4% when compared with the same period of 2020, with passenger vehicles up 8.8% and commercial vehicle sales down 2.5%

Through September, 2.54 million NEVs were sold, or 12% year-to-date share of sales.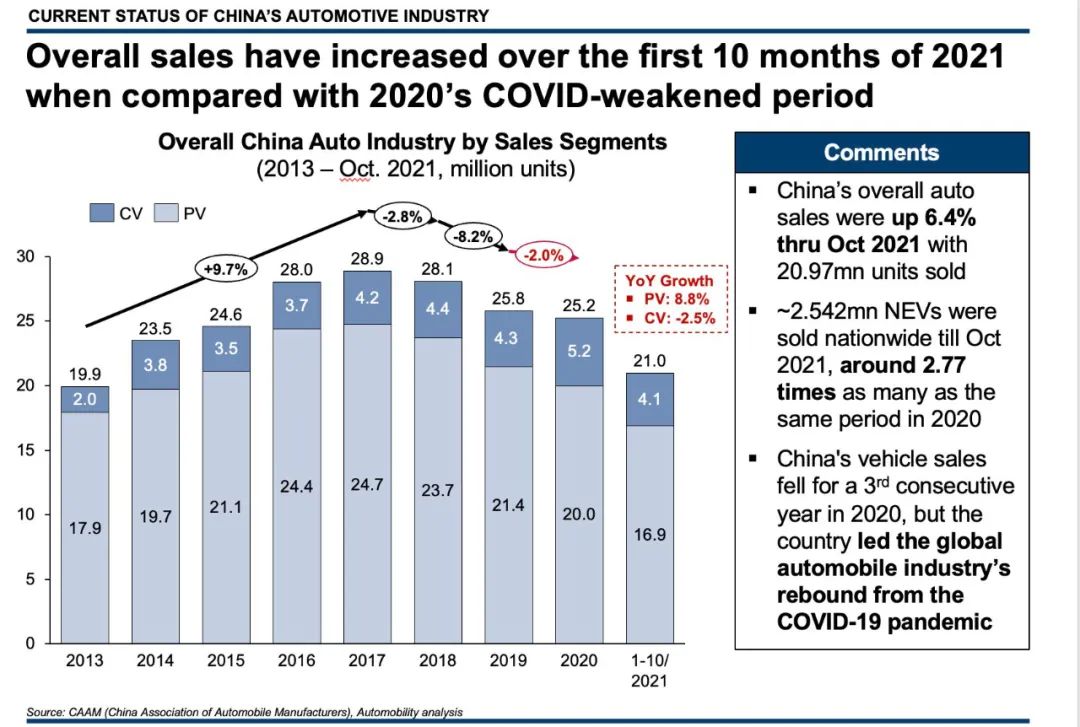 While there has been a slight recovery in sales since August, there is a lingering impact of the pull-ahead in demand which happened in the stimulus-led boom in sales in late 2020.  Supply chain issues linked to chip supply and power shutdowns will be a lingering concern in the remaining 2 months of 2021.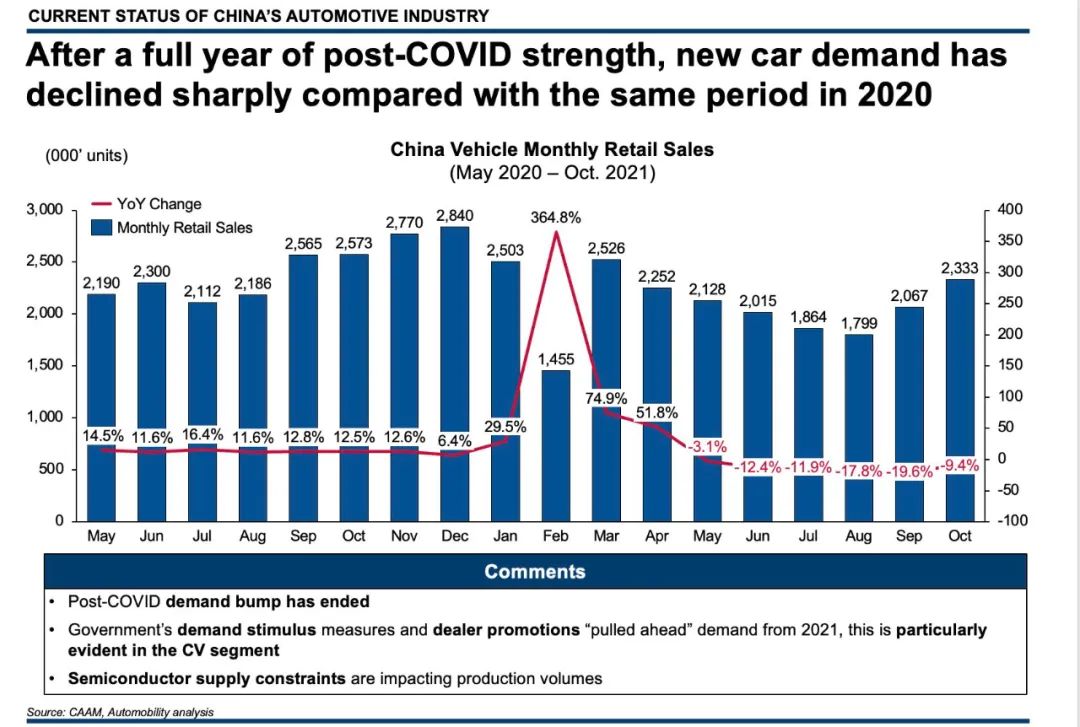 While commercial vehicle sales remain weak, there is positive momentum on the passenger vehicle side.  However, this is mainly due to the continuing surge in EV sales, which now account for nearly 16% of passenger vehicle sales.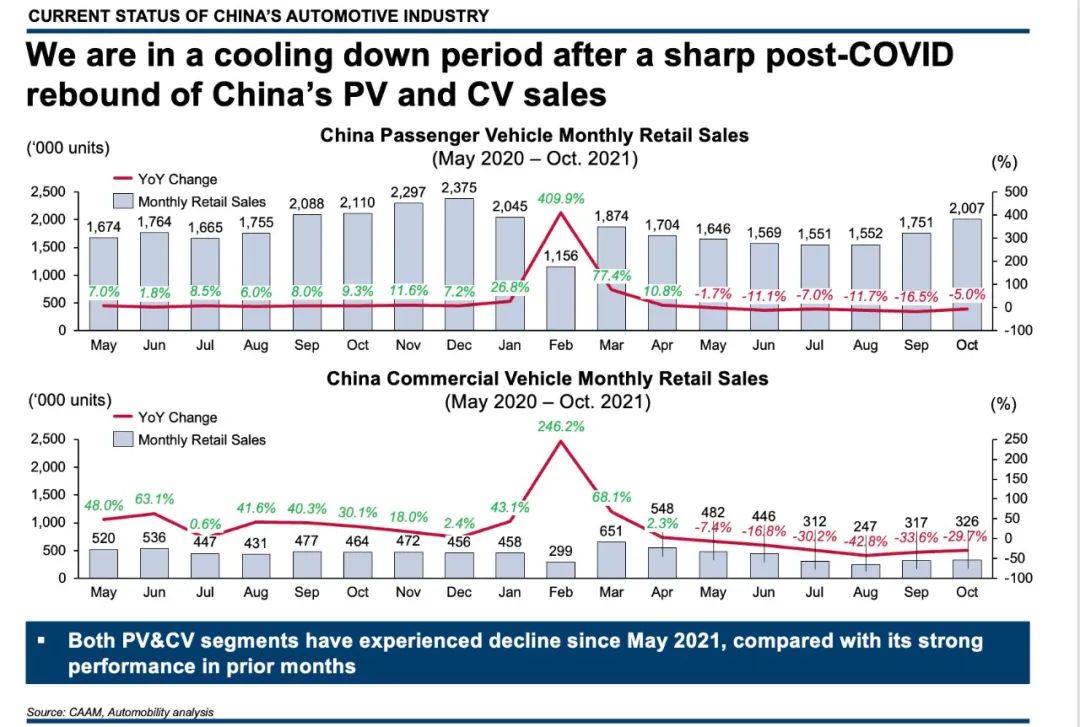 Overall New Energy Vehicles sales set its 5th consecutive month of record sales, with an all-time high of 383k sales on October, an increase of 134.9% from 2020.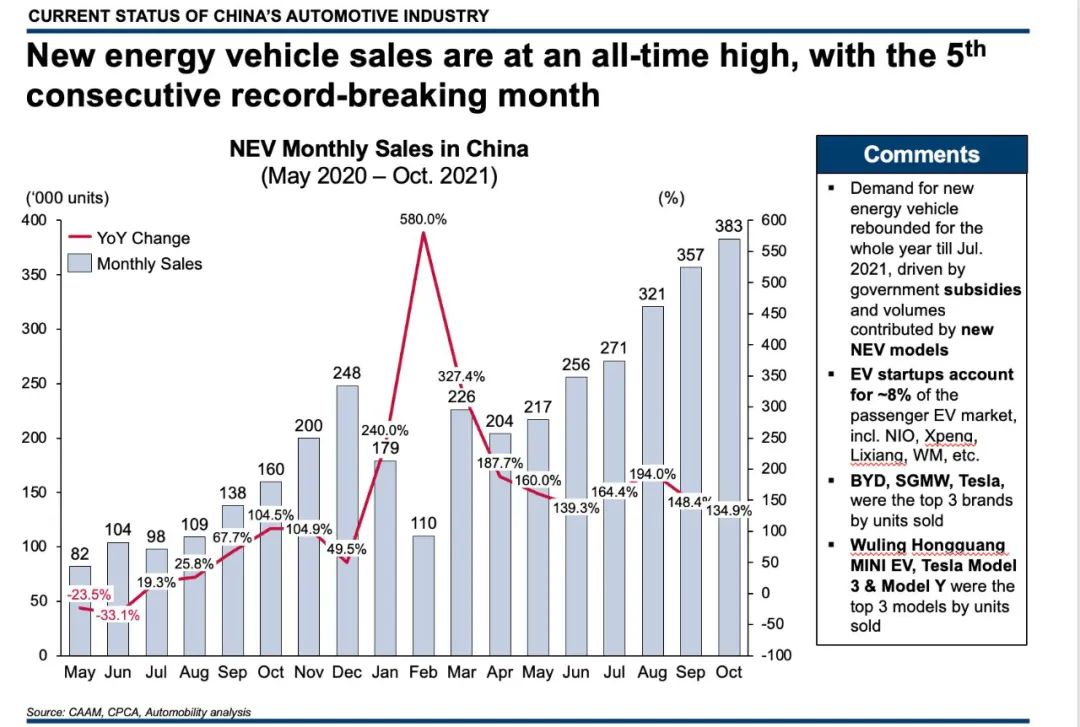 When looking at the individual performances, it remains clear that the NEV market in China is dominated by local brands, with only Tesla appearing in the top 10 through October.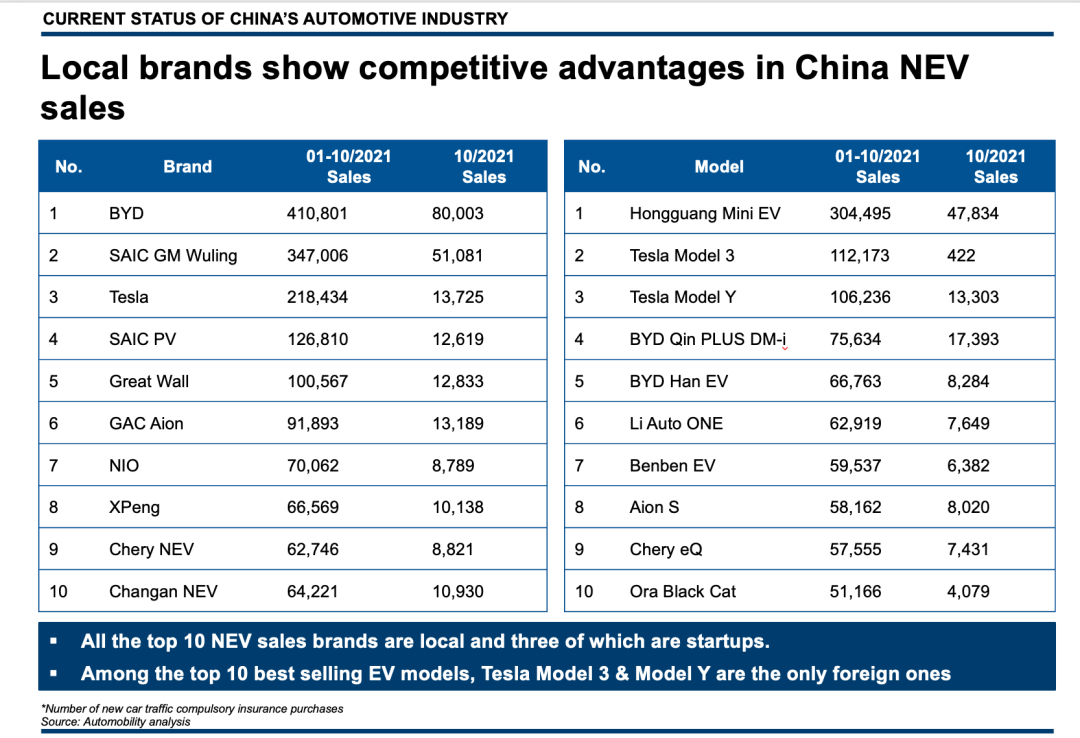 Tesla put up a relatively weak number for the first month of the 4th quarter, consistent with its pattern for exporting units in the initial months of each quarter.  Tesla sold 13,725 units in October out of 54,391 units produced at its Shanghai gigafactory, with the remaining units exported to Europe.  Among the other Smart EV brands, NIO had a particularly weak month, while Xpeng put up their second straight month of over 10k sales.