14 Oct

China Auto Sales Improve with Strong EV Momentum in September

China auto sales recorded its first month-over-month increase since March, with 2.067 million units sold in
September. Overall sales through the 3rd quarter remain up when compared with the same period of 2020,
but the industry will struggle to match the last year's 25.2 million unit performance.
Through September, 2.16 million NEVs (mainly BEV and PHEV) were sold, or 12% year-to-date share of sales.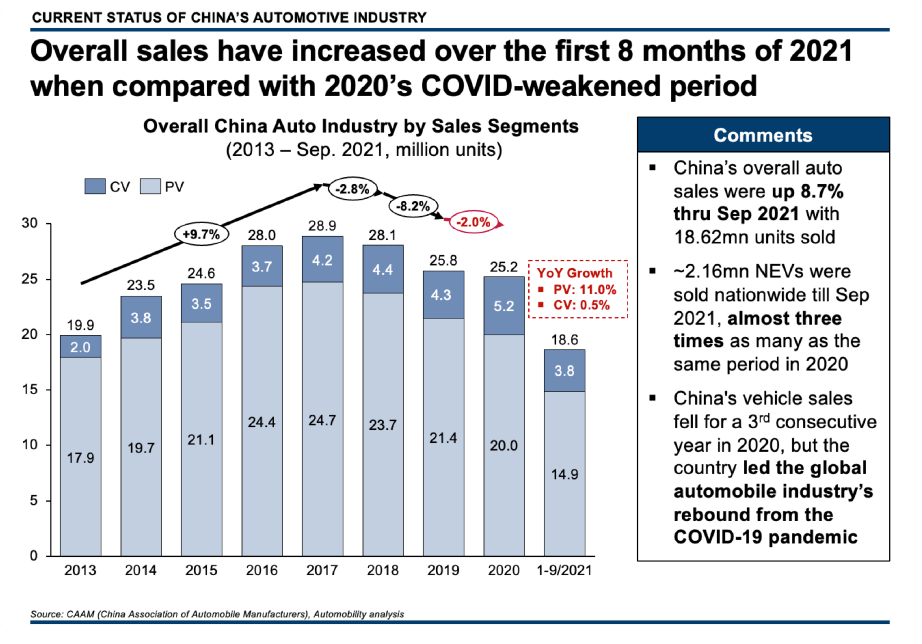 New car and truck sales (inclusive of NEV) were 2.067 million, the first increase in monthly sales since March of
2021, but this was down 19.6 percent from last September. Chip supply constraints remain a concern, and
recent shutdowns due to power rationing remain a headwind for the industry in the 4th quarter.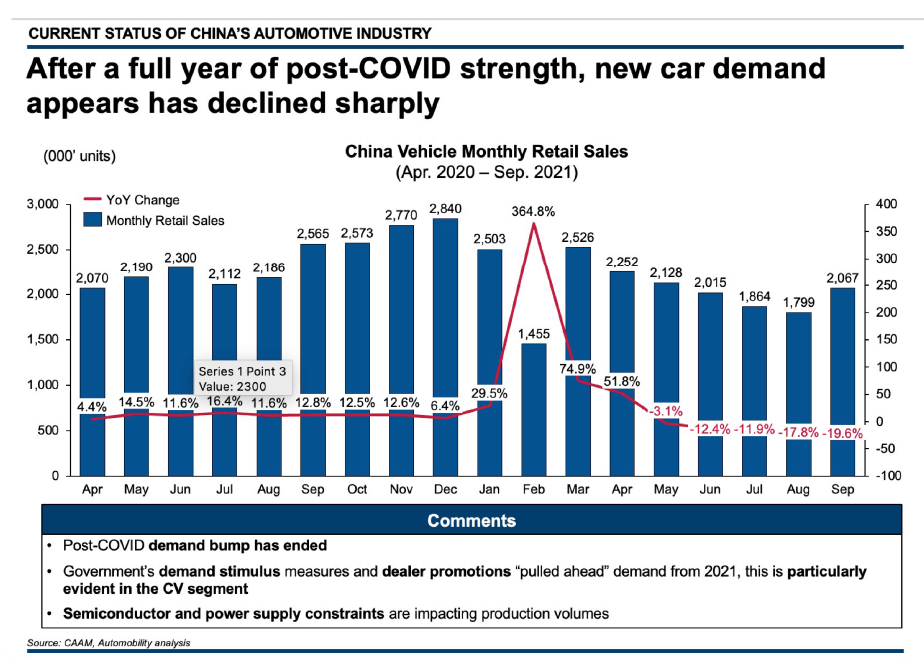 While some recovery of sales growth is encouraging, it is clear that the industry is coping with multiple
headwinds from factors that put in question how sustainable the recovery may be. And a large share of the
positive momentum in these numbers accrues to the companies with exposure to the very positive
momentum on the NEV side.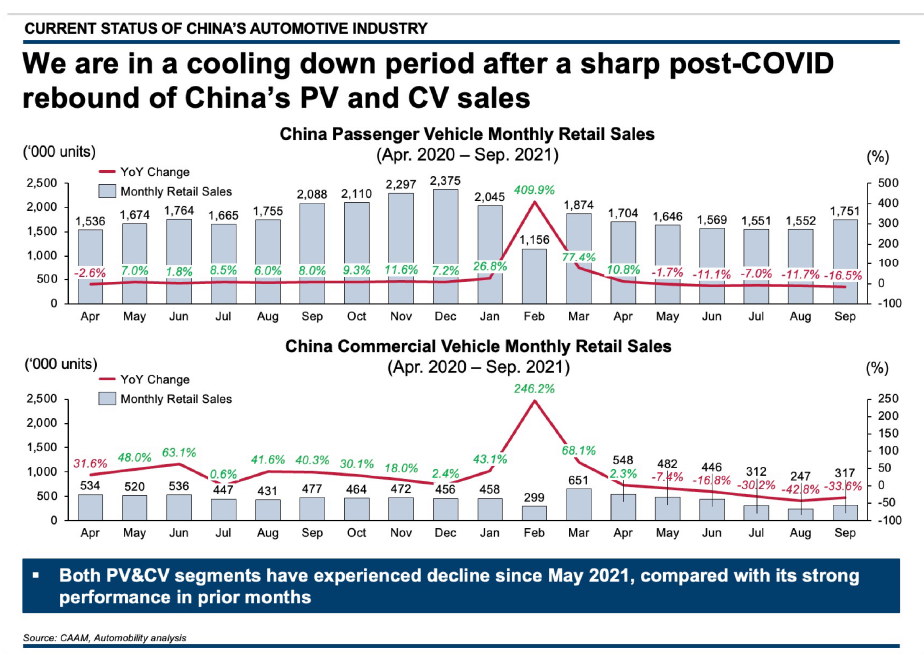 Demand for New Energy Vehicles continued to expand in September, reaching 357k, and increase of 148.4%
from 2020.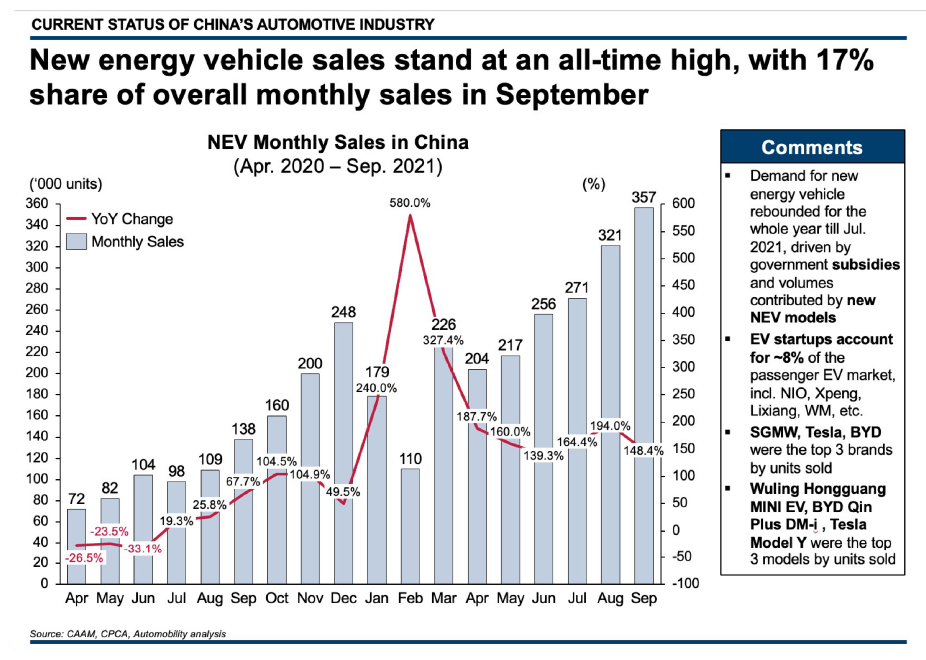 When looking at the individual performances of companies through August, it is clear that the NEV market in
China is dominated by local brands, and Tesla was the only foreign brand appearing in the top 10 list for both
overall brand and nameplate sales.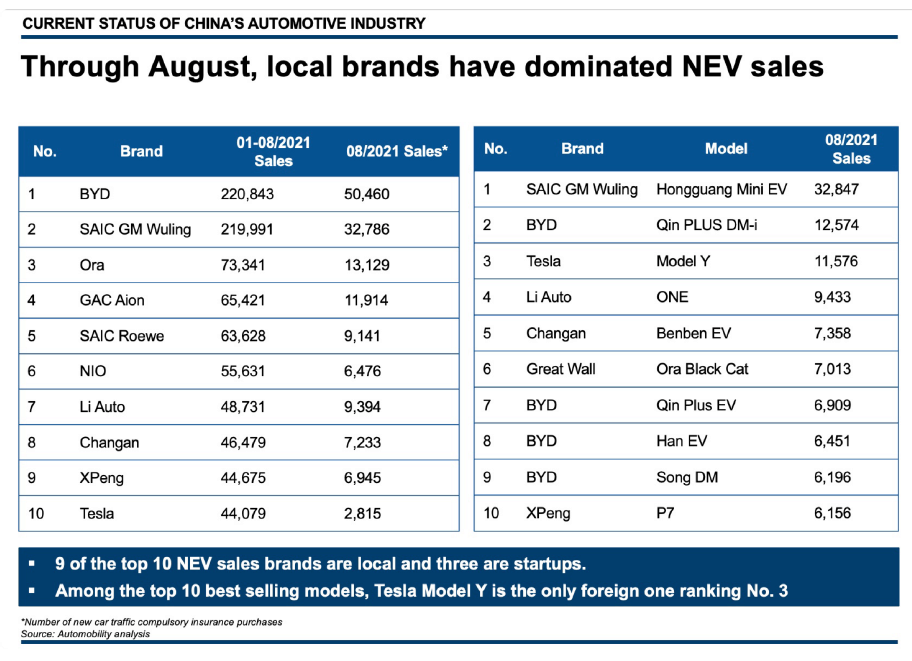 As a result of catching the wave of early EV growth, Chinese brands recovered 3% of their overall market
share through the first 9 months of 2021. While it raises some question of whether multinational companies
can compete in this new game, there was some glimmer of hope as both VW and Tesla put up solid sales
results in September. Volkswagen's range of ID.X models sold 10K units in China for the first time in
September.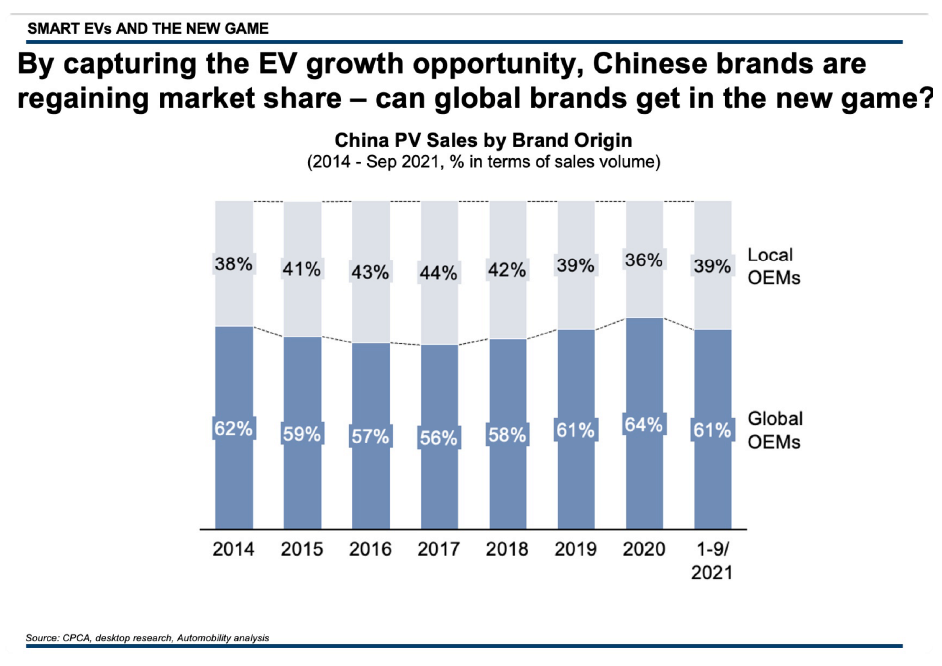 Tesla set a new monthly sales record with 52,153 unit sales in September. It is also very clear that Tesla saves
its best for the last month of each quarter, as their China factory also splits capacity allocation with Europe,
which is not the case for any of their multi-national competitors.