15 Oct

Arbe Robotics Goes Public on NASDAQ via SPAC Merger

On Oct 8, Arbe Robotics, a provider of the next-generation 4D Imaging Radar Chipset Solution, went public on the NASDAQ after completing its SPAC merger with Nasdaq-listed Industrial Tech Acquistions, Inc. (ITAC). The previously announced business combination was approved by the ITAC stockholders at a special meeting held on Oct 5, 2021. The combined company retains the Arbe Robotics name and its ordinary shares and warrants are trading under the ticker symbols"ARBE" and "ARBEW," respectively. The company expects to come away with a $525 million valuation.

Kobi Marenko, CEO of Arbe, said, "Becoming a publicly traded company extends our first mover advantage and market leading position as we continue to spearhead a radar revolution." The company's 4D Imaging Radar Technology revolutionized automotive sensing with an affordable, ultra-high-resolution sensor that delivers high-level performance. Arbe's technology has transformed radar as a sensor by infusing it with capabilities that were previously associated with more costly sensors like LiDAR.

As a result of the business combination, Arbe will receive approximately $118 million in gross proceeds to execute its growth strategies, including considering strategic opportunities that may present themselves. "The completion of the merger will help us accomplish our mission by enhancing our capital structure to fuel our product innovation process and accelerate our go-to-market strategy," Marenko added.

Automobility Ltd. is very proud that its  EXCELerate portfolio company has achieved this milestone, and for having been a part of the journey in supporting Arbe's business development and early fundraising efforts, together with our venture partners at MissionBlue Capital.  Arbe's radar solution provides the automotive industry with a unique sensor that is affordable to deploy in Advanced Driver Assistance Systems (ADAS) and autonomous vehicles.

Read up on Arbe Robotics' recent investment and partnership news:

AutoX Selects Arbe's 4D Imaging Radar Platform for Level 4 AVs

Automobility supports MissionBlue to lead $32M Arbe investment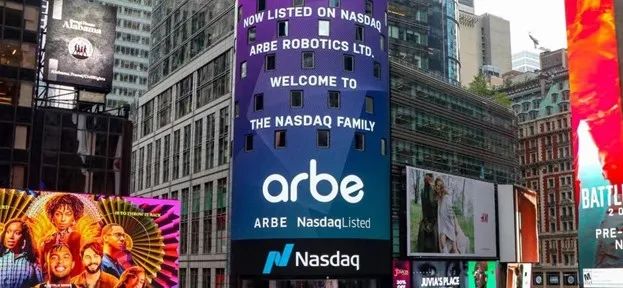 Please contact us at info@automobility.io if you would like further information on this startup or to learn more about other Auto & Mobility investment opportunities from our EXCELerate opportunity pipeline.