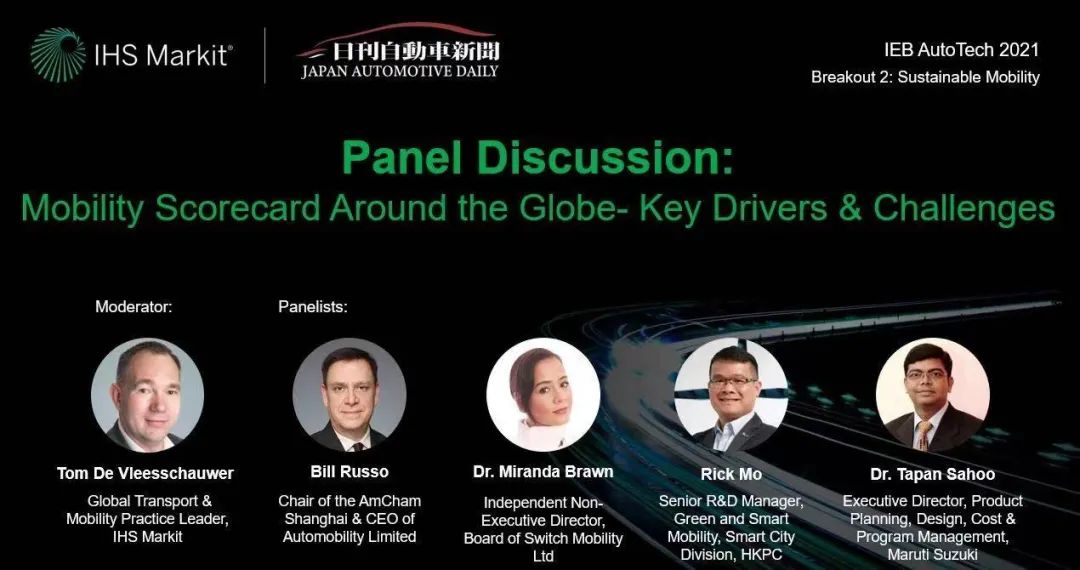 17 Sep

IEB Auto Tech 2021 Global Mobility Panel Discussion [VIDEO]

Bill Russo recently represented The American Chamber of Commerce in Shanghai (AmCham Shanghai) and Automobility Ltd at the IEB AutoTech 2021 event hosted by IHS Markit. Bill shared our views on how China and it's digital economy are accelerating the commercialization of innovative new mobility technology.

The panel included different global perspectives regarding mobility, electrification, ESG, and Net Zero 2050. Speakers included Dr. Miranda Brawn (Switch Mobility), Dr. Tapan Sahoo (Maruti Suzuki), and Rick Mo (Hong Kong Productivity Council), and the discussion was moderated by Tom DeVleeschauwer from IHS Markit.