16 Sep

China's EV and Used Car Sales Accelerated in August

A sharp deceleration in new car sales continued in China last month, with a steady rise in New Energy Vehicle sales, along with an expanding market for used cars.

Through August, 1.81 million NEVs (mainly BEV and PHEV) were sold, almost three times higher than the same period of 2020.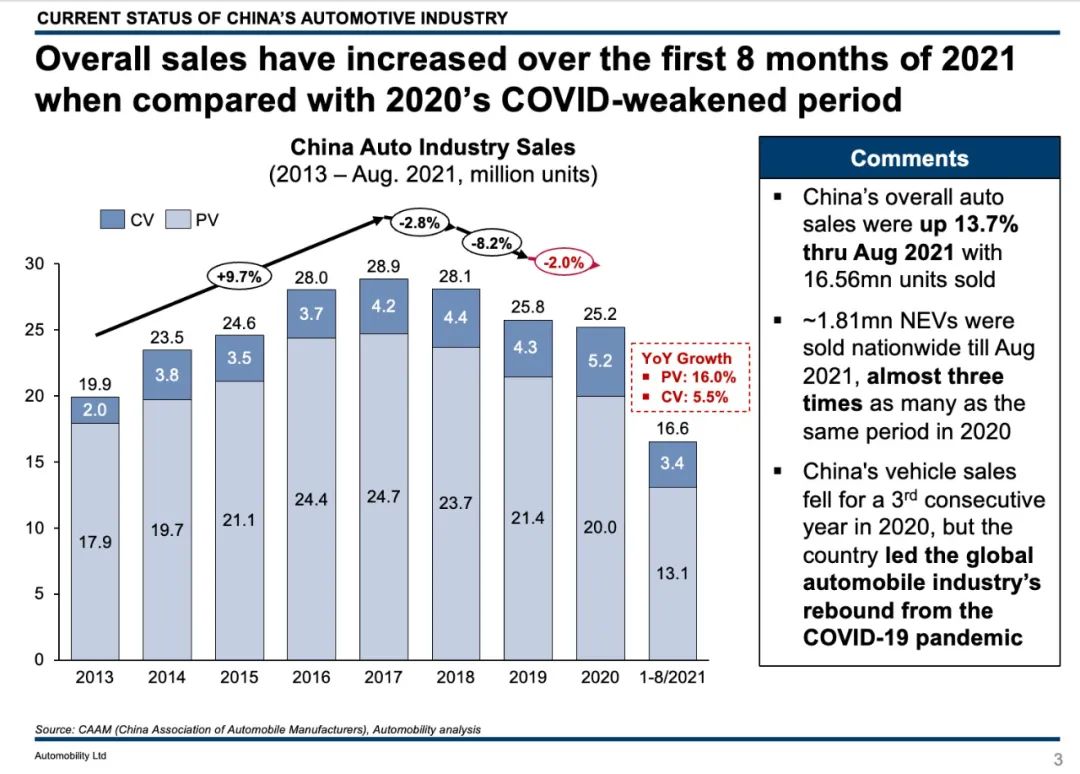 However, new car and truck sales (inclusive of NEV) were 1.8 million, declining for the 5th consecutive month from this year's peak in March of 2021. While component supply constraints were a contributing factor, we believe this is also an indication that the market has softened as a result of a stimulus-led pull-ahead of sales into 2020.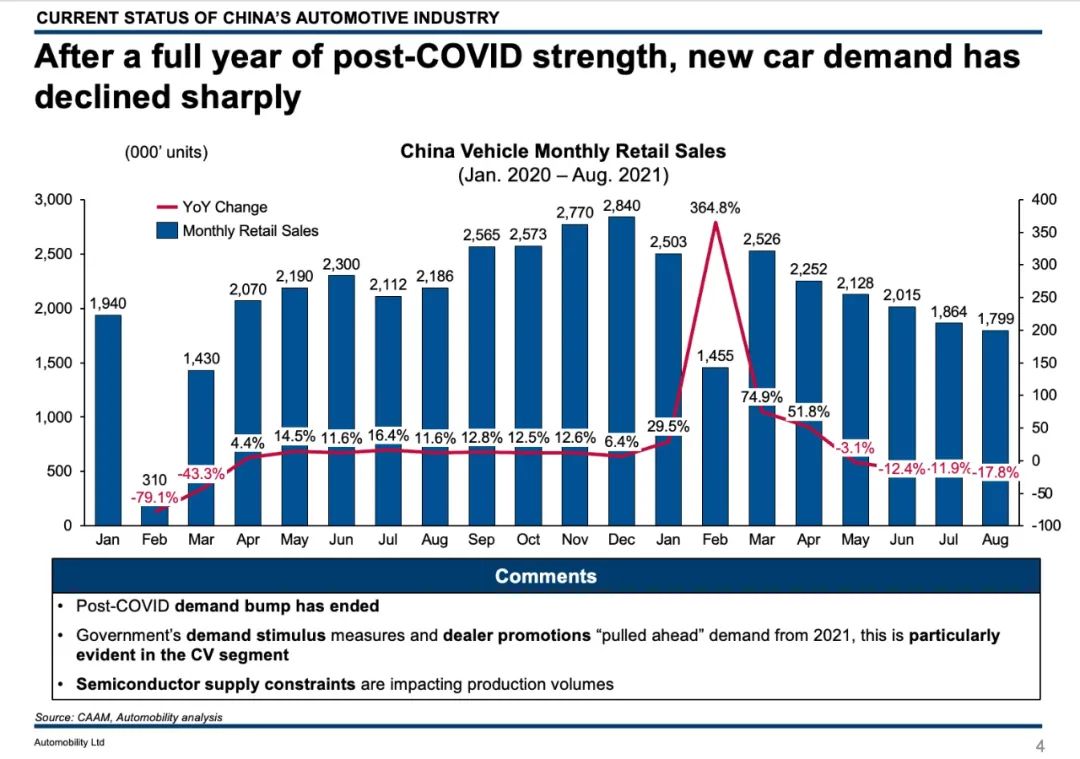 The loss of market momentum is particularly evident for commercial vehicles, which declined 42.8% from last August.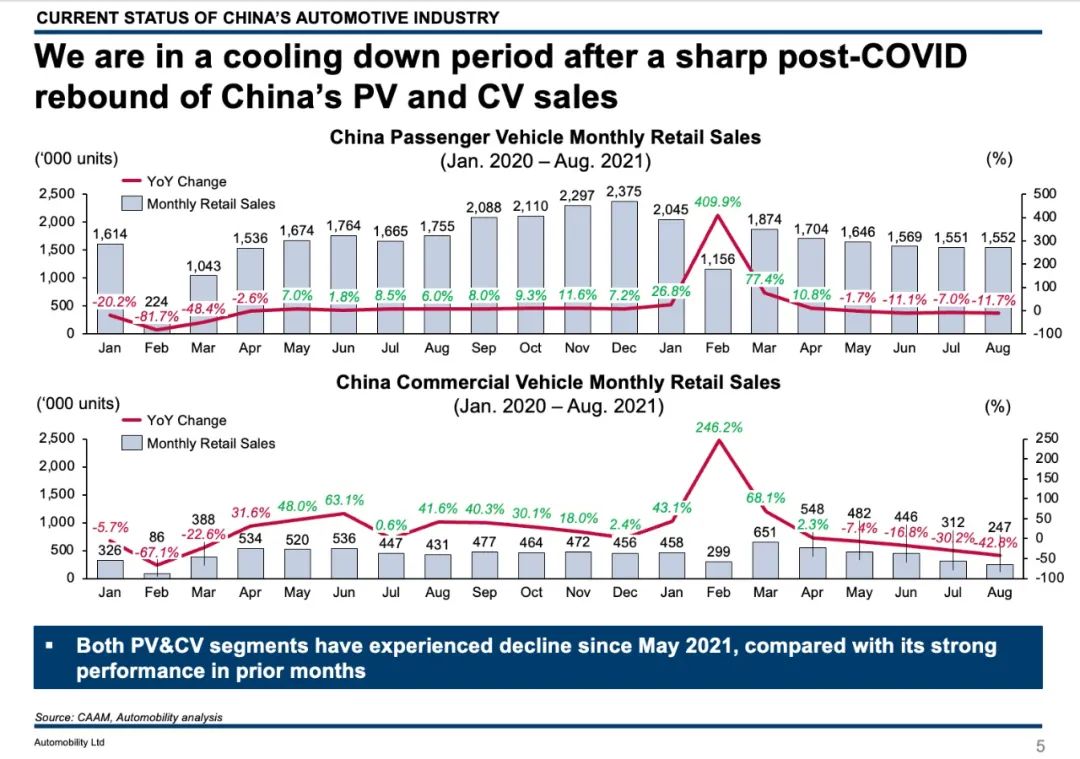 In stark contrast, sales of used cars remain on track for a record-breaking year, which indicates that demand for affordable personal mobility remains robust. An increasing supply of good quality secondary-owned vehicles, along with a significantly improved process for consumers to transact such purchases have made used car purchases an attractive option for consumers. Used car sales in August represented 46% of all car sales in China. As the car population ages, we expect this momentum to continue.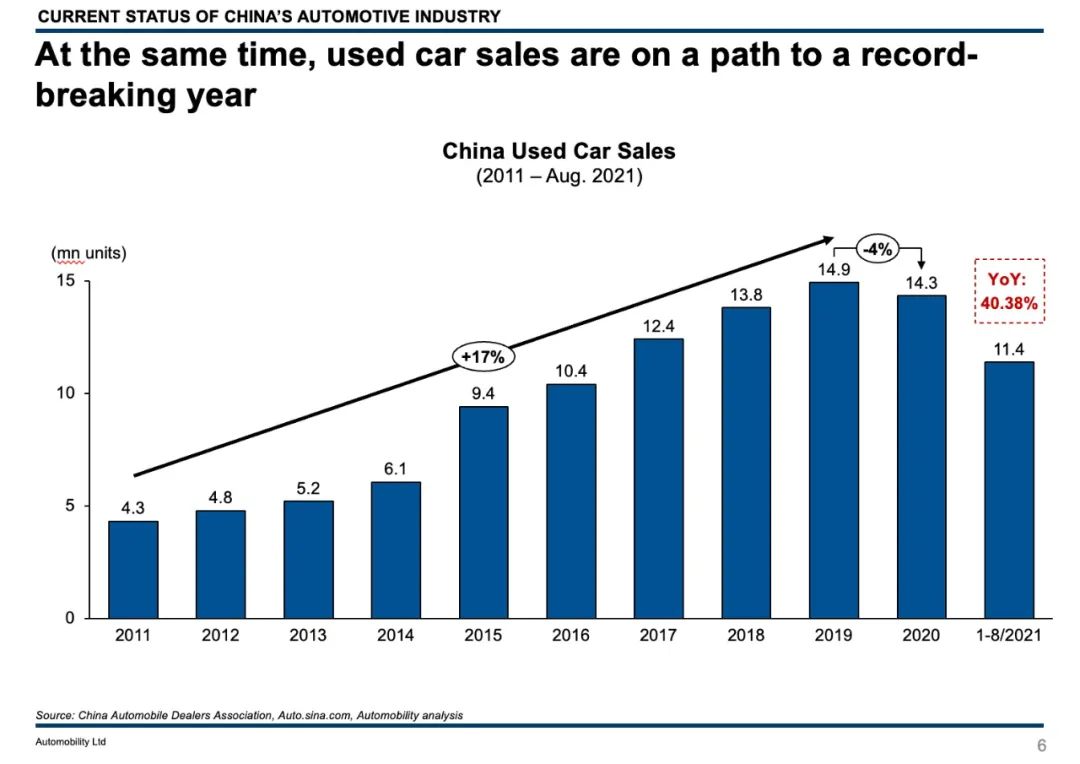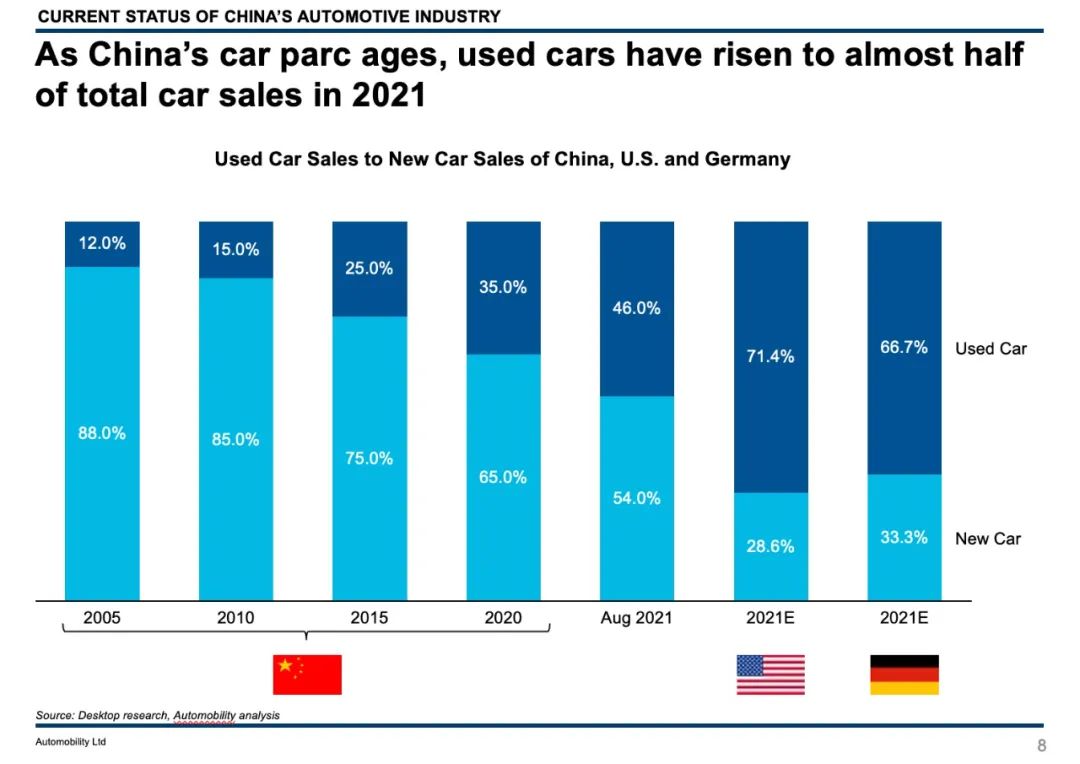 Demand for New Energy Vehicles was at an all-time high in August, approaching 18% of overall new vehicle sales in China. There is a clear remixing of demand preference in favor of electric vehicles.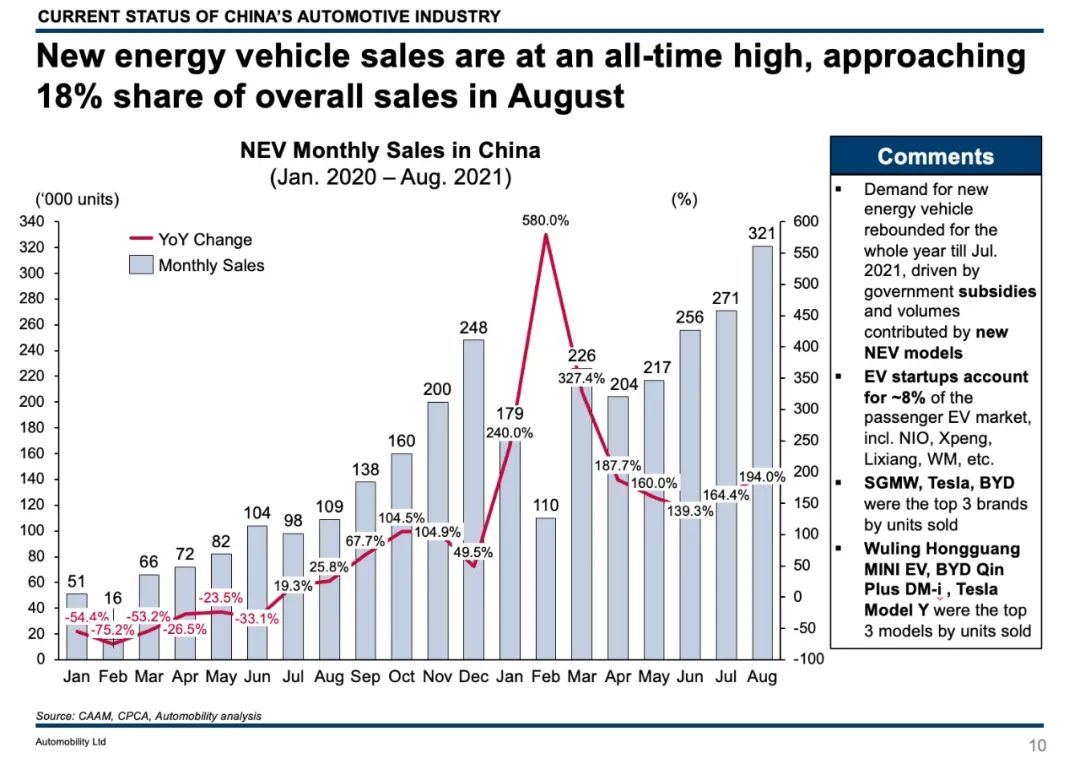 While the EV segment overall is accelerating, several of the Smart EV players in China experienced a slight pull-back. Lixiang has clearly emerged as a leader in this category.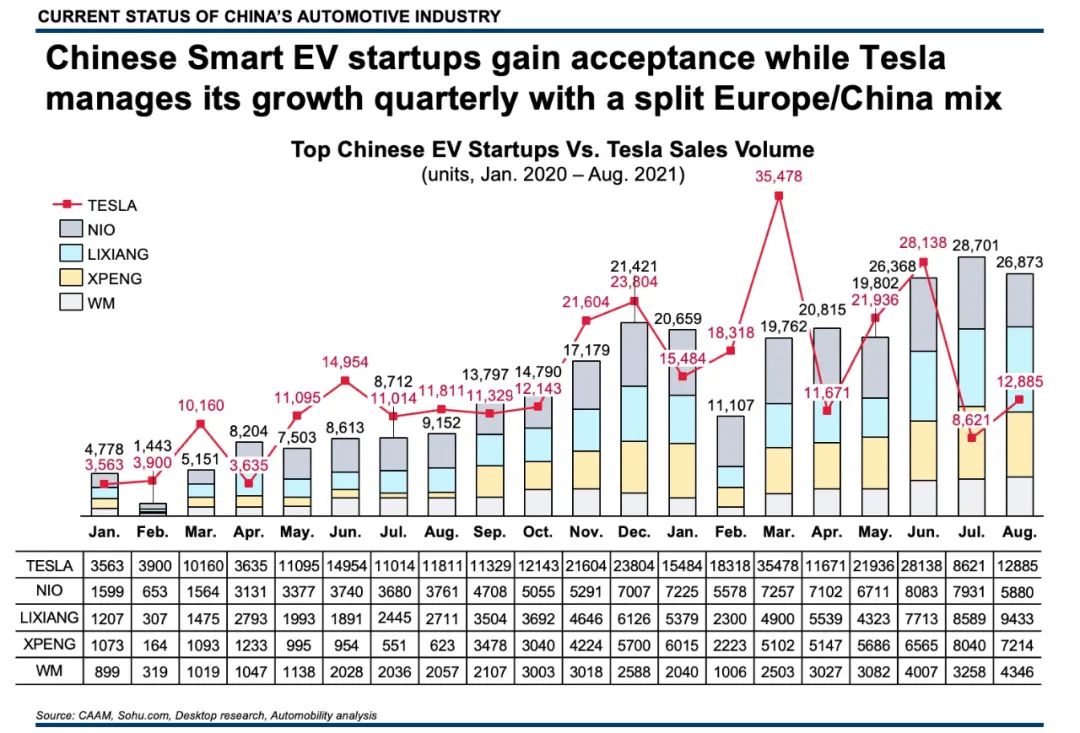 Finally, it is clear that the electrification wave is clearly dominated by local Chinese EV makers, who had nearly 85% share of sales – a lead that is widening over time.