02 Sep

AMP Outlines Plan to Succeed in Billion-dollar Battery Industry

On Aug 25, Auto Motive Power (AMP), a California-based innovative battery management systems & charging solutions provider, was featured in Business Insider. In this article, AMP's Founder & CEO Anil Paryani shared his vision for the startup to become a dominant player in the multi-billion dollar EV energy management market. "Part of the motivation of AMP is, what can we do to bring Tesla-like technology to the rest of the world?" Paryani told Insider.

Before co-founding AMP together with COO Michael Rice in 2017, Paryani spent five years as a senior engineer at Tesla, working on the battery algorithms for the Model S and Roadster. The Los Angeles-based startup develops onboard charging hardware to optimize EV energy consumption which can be critical to the overall grid capacity. Paryani said: "If everyone goes out and buys EVs tomorrow, the grid is just going to break. We need to be ahead of the curve right now."

Automobility Ltd is proud to see that its portfolio company Auto Motive Power is expanding its footprint around the world and that Paryani is using the Tesla mindset at his startup.

Please follow this link to read the article online at Business Insider (subscription required):
https://www.businessinsider.com/former-tesla-engineers-looks-to-kickstart-a-new-industry-2021-8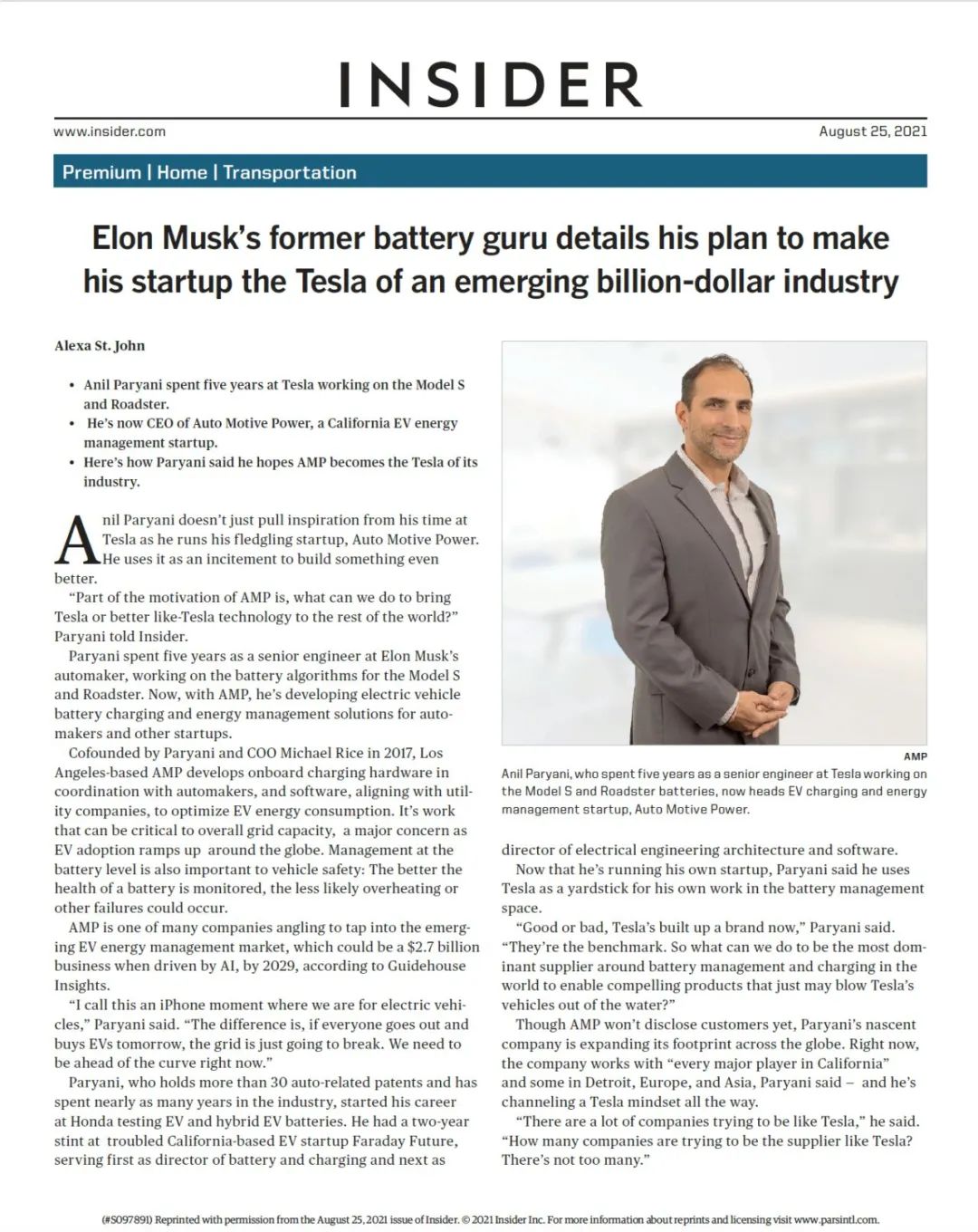 Please contact us at info@automobility.io if you would like further information on this startup or to learn more about other Auto & Mobility investment opportunities from our EXCELerate opportunity pipeline.