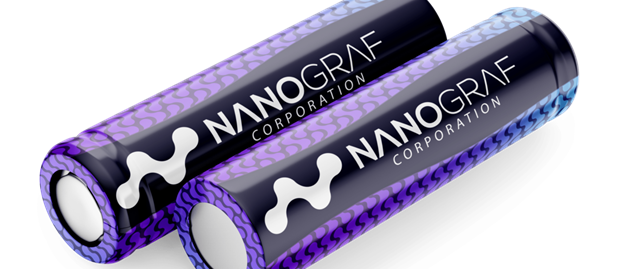 06 Jul

NanoGraf Enables Most Energy Dense Battery

On June 23, NanoGraf, a developer of advanced energy materials to improve battery life and charging time for electric vehicles, announced the achievement of a new battery milestone. The startup released the record-setting 3.8Ah (800Wh/L) 18650 cell, which is a 17.3% increase in energy density. Their silicon-based anode is a scalable, low-cost enable of the world's most powerful and longest lasting cells.

One of the biggest opportunities for more energy-dense batteries lies with electric vehicles, where "range anxiety" is a major impediment to mainstream adoption. NanoGraf's new cell technology could immediately provide a boost to electric vehicles, which would last approximately 28 percent longer on a single charge compared to similar vehicles on the road today.

Automobility Ltd is proud to see its portfolio startup NanoGraf reach such a significant energy-density milestone following a period of rapid growth for the company.

Learn more about NanoGraf's technology here:

Electrek.co, June 10, 2021- https://electrek.co/2021/06/10/egeb-nanograf-achieves-28-longer-run-time-in-a-18650-li-ion-cell/

pv magazine, June 11, 2021- https://pv-magazine-usa.com/2021/06/11/nanograf-develops-battery-chemistry-material-with-significant-energy-density-increases/

IEEE Spectrum, June 18, 2021 – https://spectrum.ieee.org/energywise/energy/batteries-storage/nanograf-lithium-battery-silicon-anode

Please contact us at info@automobility.io if you would like further information on this startup or to learn more about other Auto & Mobility investment opportunities from our EXCELerate opportunity pipeline.