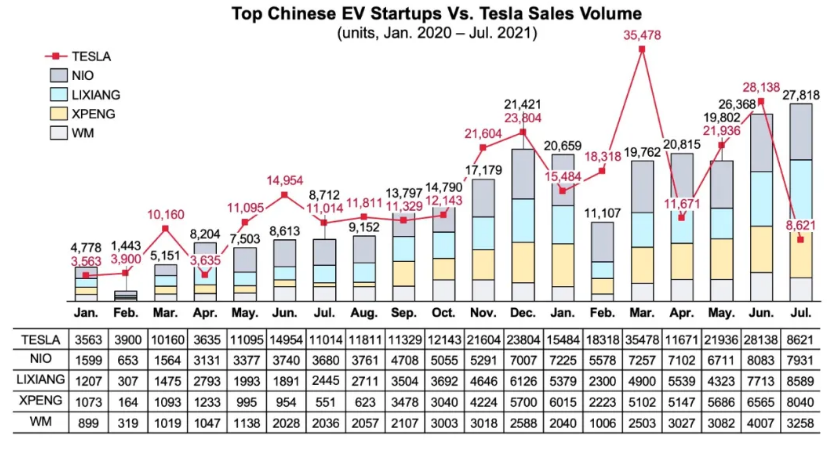 18 Jun

China Auto Sales Underscore a Secular Shift to EV

With the release of July sales results, we can see that the consumer interest in Electric Vehicles is at an all-time high, and several other interesting trends are also worth noting.

Year-over-year comparisons are rather meaningless this year, since the first half of 2020 was dramatically impacted by the COVID disruption.  Sales through the first 7 months are up 19.3% when compared with 2020.
However, monthly sales peaked at 2.84 million units in December 2020, and month-over-month sales have been declining since March of 2021.  We believe this is in large part a result of a pull-ahead of demand into 2020, resulting from stimulus measures and dealer promotions that caused a significantly higher than normal pattern of buying since April 2020.  This is particularly true for commercial vehicles.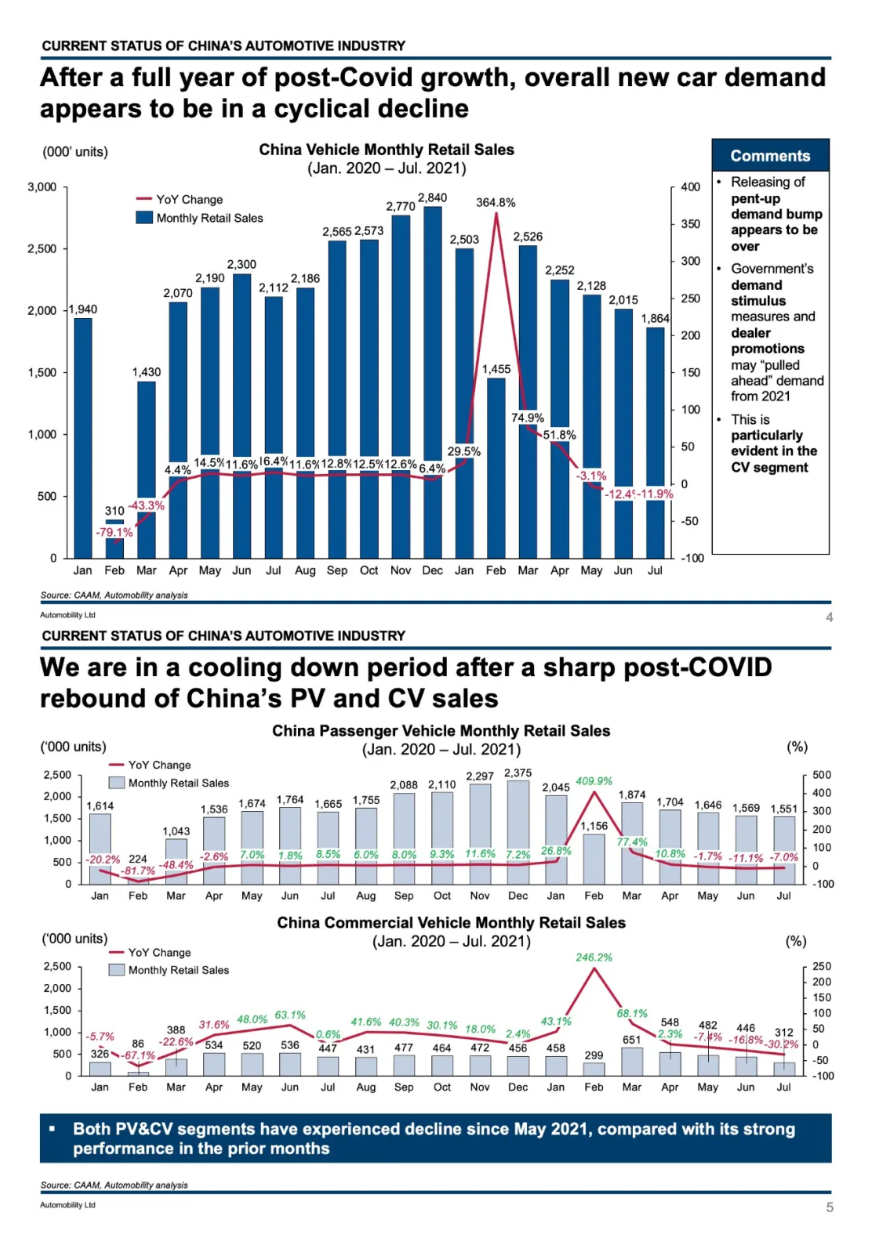 Interestingly, the softening is not observed in sales of used cars, which are on track for an all-time record year in 2021.  This is an indication that demand for personal mobility remains strong.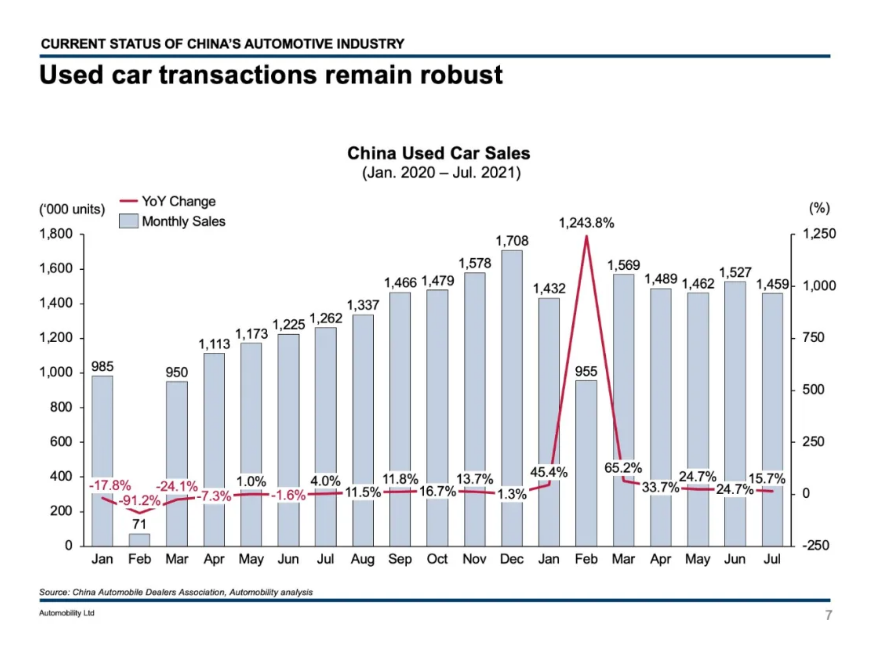 Even more significantly, demand for New Energy Vehicles was at an all-time high in July, signaling that the secular shift and rise of electric vehicles is continuing – even in the face of a weakening overall sales.  In July, electric vehicle sales reached an all-time high of 14.5% of overall new vehicle sales in China.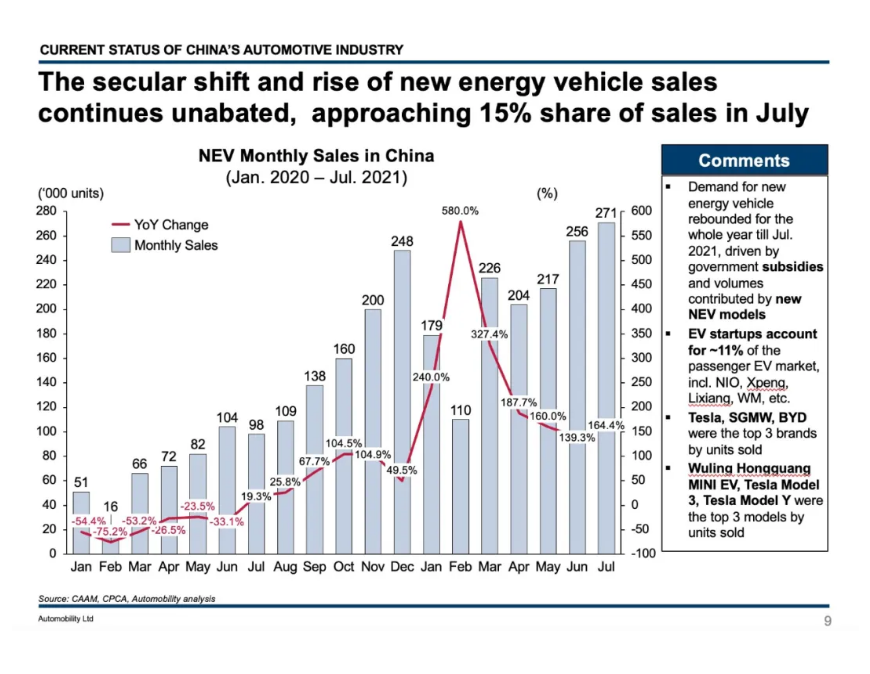 Of these sales, China's Smart EV players continue to grow their sales, with LI Auto and XPENG recording over 8000 unit sales for the first time ever.  Tesla recorded a weak month in July, but this is consistent with their now-obvious pattern of prioritizing European production (built in China) in the first month of each quarter.  They are likely filling their European sales channel with Model Y units built In China. Tesla sales backlog for this car in China is very strong, so they will likely see robust volumes in the upcoming months as they ramp up production of this new model.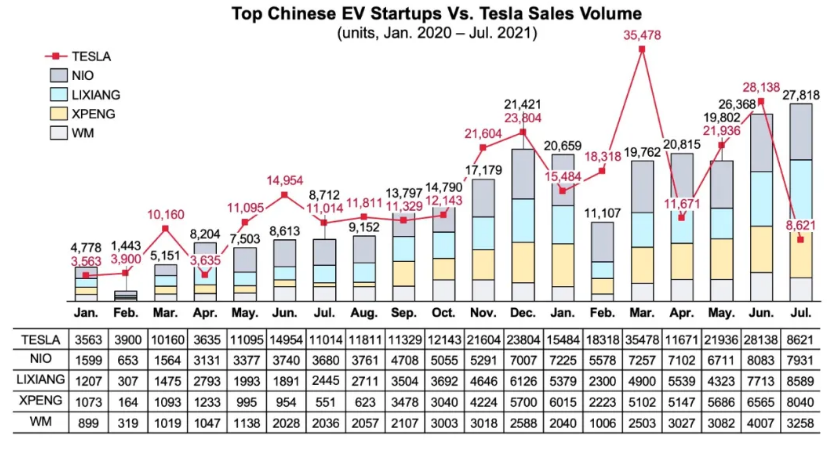 Please contact us at info@automobility.io if you have any questions on the development of the China automotive market.