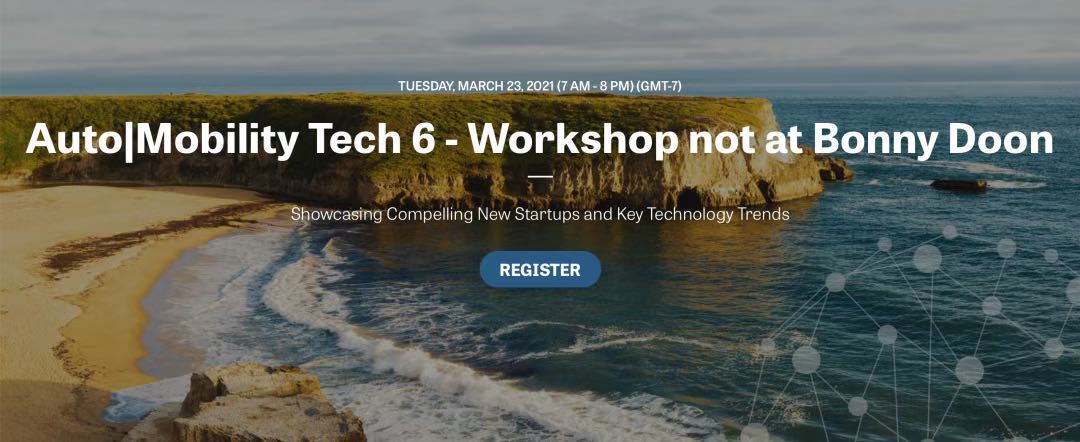 06 Mar

Register now for Auto|Mobility Tech Workshop on March 23

Online Event Date: March 23, 2021

On Jan 29, Automobility Limited and Doon Insights announced their strategic partnership to collaborate in introducing compelling startups and new technology investment ideas to investors. The upcoming Auto|Mobility Tech Workshop on Tuesday, March 23, 2021, will focus on exceptional startups and key challenges facing the automotive industry in 2021. So much happened and changed in the technology accelerated post-COVID era, and we are excited to bring to you startups shaping the future of mobility. This year's conference will be entirely online and will feature a stellar lineup of disruptive startups and thought leaders on several discussion panels.


The event will showcase 15 compelling startups from all over the globe which reveal the breadth of activity in the sector. Among others, featured startups include AutoX, Airflow, Bartini, Electriphi, EVA, goUrban, Hayden AI, Inmotive, Mobi Systems, MOV Automotive, MotorQ, NewHorizons Studio, Nexar, and Revel. The startups will talk about autonomous driving technology, new EV designs, fleet management software, data infrastructure for connected vehicles, owning and operating the entire electric fleet stack, next generation EV transmissions, using AI to spot traffic violations, transformer vehicles, using dashcams for data mining, optimizing traveler and vehicle scheduling and much more.
Register now for the Auto|Mobility TechWorkshop and get a 20% discount by using the code "BillR20"
Click here to access the registration site