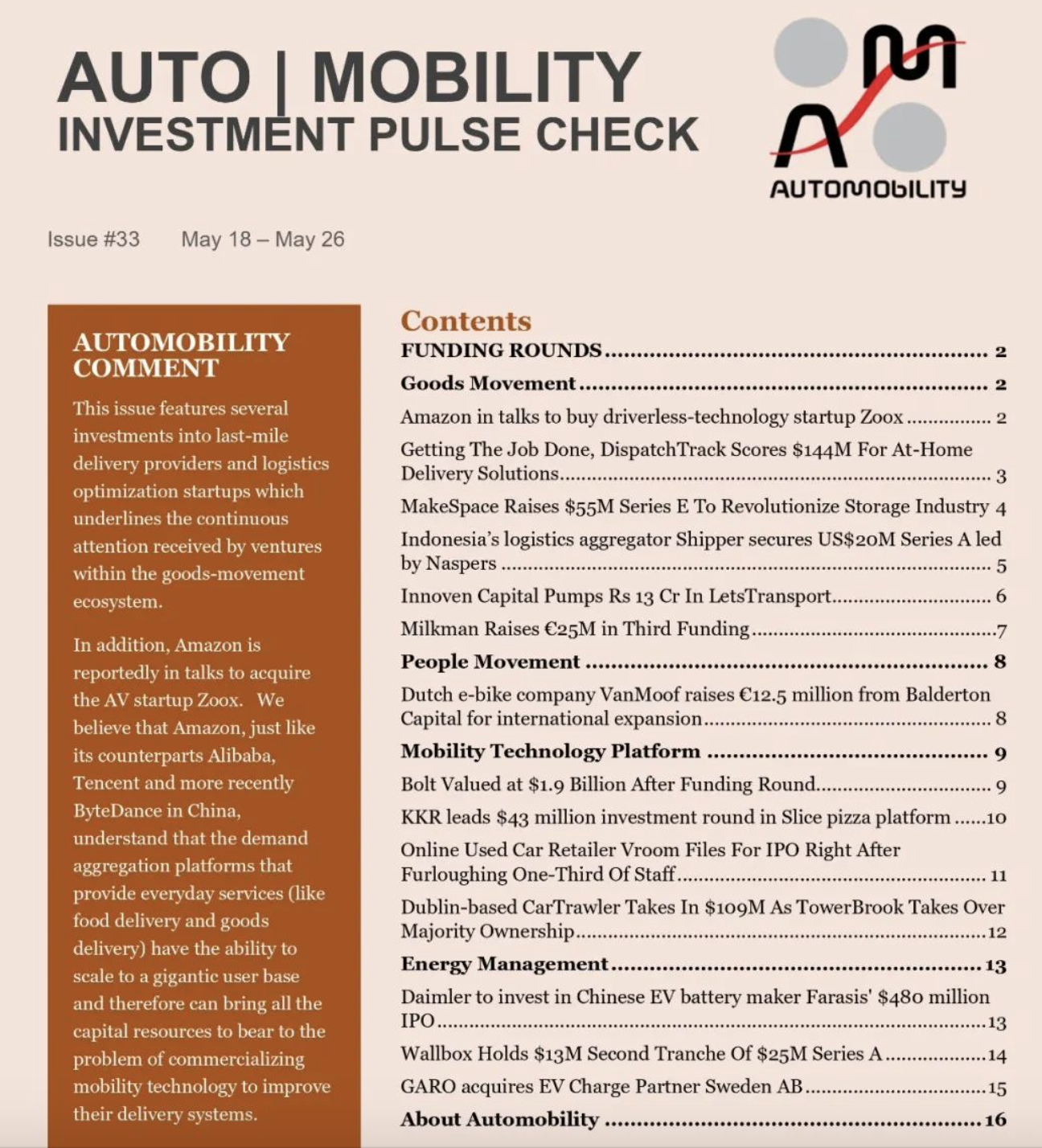 18 Jun

Auto | Mobility Investments Pulse Check – Issue 33

May 18 – May 26, 2020

We are pleased to share issue #33 of our newsletter on global investments in the auto & mobility sector.

This issue features several investments into last-mile delivery providers and logistics optimization startups which underlines the continuous attention received by ventures within the goods-movement ecosystem. In addition, Amazon is reportedly in talks to acquire the AV startup Zoox.

Click here to access the newsletter and we hope you enjoy the new format!

Follow Automobility on LinkedIn for regular updates.