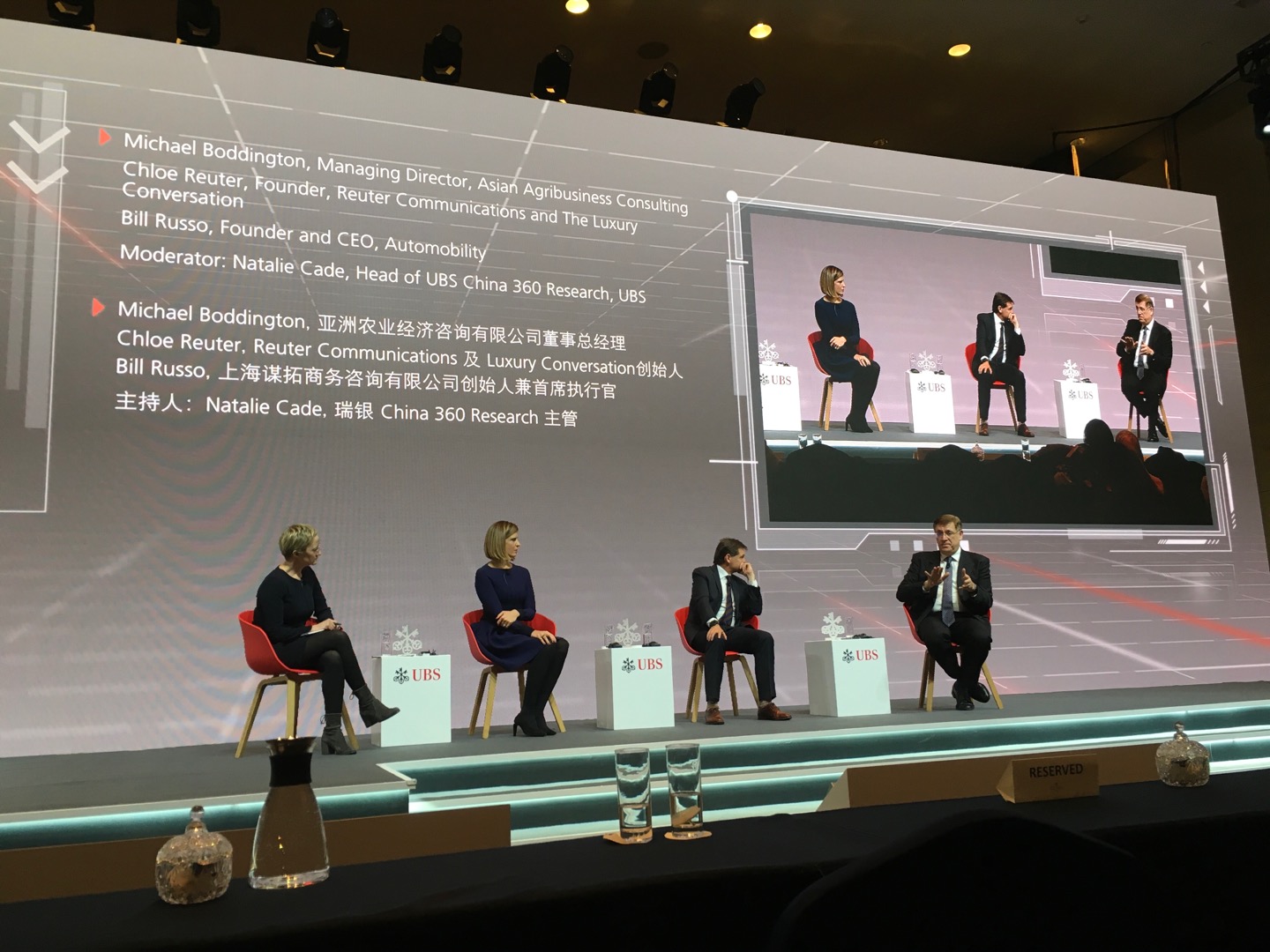 22 Jan

Bill Russo Speaks on Consumer Trends to Watch in 2020 at UBS Global China Conference

Shanghai, China, January 13, 2020

Bill Russo spoke at the 20th UBS China Global China Conference held in Shanghai on January 13, 2020.

Panelists included Chloe Reuter from Reuter Communications and Michael Boddington from Asian Agribusiness Consulting.  Panel was moderated by Natalie Cade, Head of UBS China 360 Research.