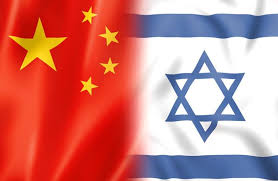 02 May

31°North 与Automobility Ltd共同宣布推出一项新的技术搜索服务 (BILINGUAL)

Shanghai, China – May 2019

FOR IMMEDIATE RELEASE
31°North and Automobility Ltd Announce a New Technology Scouting Offering with a Focus on Israel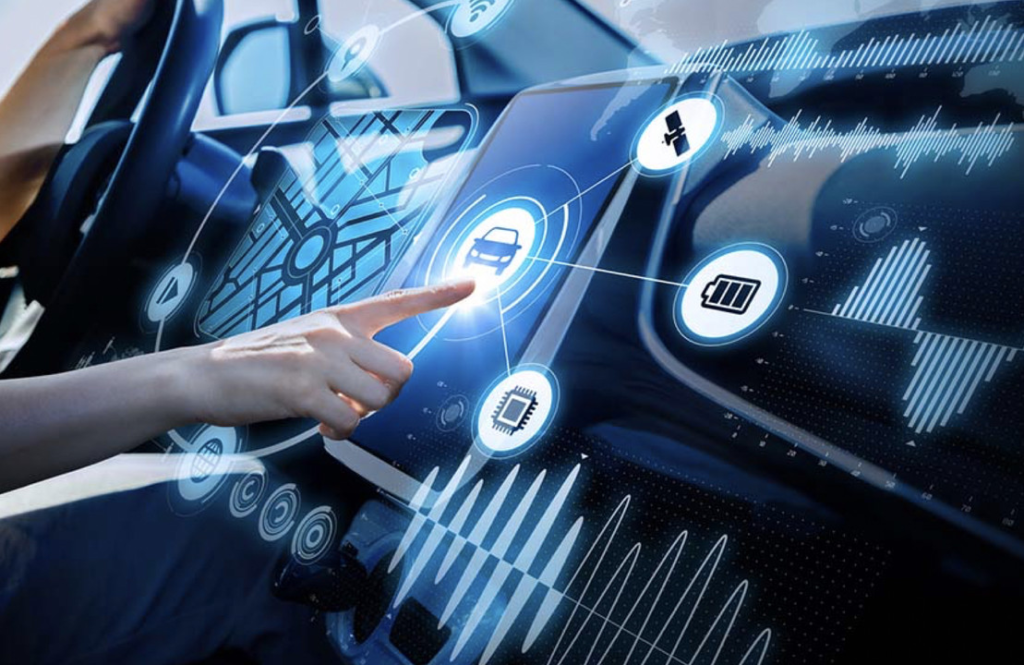 31°North, an Israel-based venture advisory firm, and Automobility Ltd, a global strategy consulting and investment advisory firm based in China, are pleased to announce a new technology scouting offering.  Both firms collaborate to deliver to their global clients a unique and comprehensive technology scouting service, with a particular focus on the Israeli ecosystem.
2019年4月- 中国上海。31°North,位于以色列的风险咨询公司; 以及Automobility Ltd,位于中国的全球战略和投资咨询公司,共同宣布推出一项新的技术搜索服务。两家公司将合作为全球客户提供独特而全面,并着重于以色列生态系统的技术搜索服务。
This new service scouts for technologies that provide the foundation for smart city and smart mobility solutions in the age of digital disruption. In particular, the offering is focused on the technology needed to bridge the connected automobile (physical internet of mobility) with smart mobility services (digital internet of mobility).
这项新服务旨在为处于数字颠覆时代的智慧城市与智能出行解决方案奠定基础。该服务重点专注于能将智能网联汽车(物理移动互联网)与智能移动出行服务(数字移动互联网)相连的先进技术。
Israel, dubbed the start-up nation, is known for its disproportional number of successful start-ups, doctors, scientists, engineers, registered patents and NASDAQ listed companies.The Israeli ecosystem is characterized by high quality human capital, entrepreneurial culture and attitude, defence-related R&D and advanced technologies, strong presence of global technology companies, developed financial system, strong institutions and modern infrastructure. In particular, the Israeli "DNA" is a mixture of knowledge, innovation, entrepreneurship. The Israeli technology ecosystem represents one of the globally most advanced with leadership in cyber, industrial technologies, big data, billing systems, sensor development, mobile applications amongst others. 31°North is a technology innovation exchange venture advisory firm positioned at the cutting edge of the Israeli technology ecosystem. It helps clients identify new technologies, analyse and pin-point opportunities for breakthrough and open new investment opportunities
被称为创业国度的以色列,以其异常比例的成功初创企业,医生,科学家,工程师,注册专利和纳斯达克上市公司而闻名。以色列生态系统具有高质量人力资本,企业家文化态度,国防相关的研发和先进技术,实力强大的全球科技公司,发达的金融体系,完善的制度和现代化基础设施等特点。尤其要强调的是,以色列的"DNA"是知识,创新,创业的结合。以色列技术生态系统是全球最先进的技术生态系统之一,在网络,工业技术,大数据,计费系统,传感器开发,移动应用等领域处于领先地位。31°North是一家技术创新交流的风险咨询公司,位于以色列技术生态系统的最前沿。他帮助客户识别新技术,分析并指出突破机会并开辟新的投资机会。
Connected mobility, which we define as "technology-enabled on-demand mobility services for moving people and goods from point A to B", has become a disruptive, paradigm-changing development in the automotive industry. It requires a complete rethinking of the way to deliver value to the market. To succeed, companies must expand their focus from the product (the automobile) to the utility derived from the product ("automobility"), and create a business model and digital ecosystem optimized to provide digitally enabled solutions for both car owners and mobility services users. This new scouting offering is meant to help companies build the digital ecosystem they need. The main activitiesinvolved in the service are: ecosystem design, active scouting, screening, due diligence, structuring and negotiation, deal closure, portfolio follow-up and exit.
智慧出行,即我们所定义的"有技术支持的按需出行服务,用于将人员和货物从A点移动到B点",这已成为汽车行业中具有颠覆性,并带来思维方式转变的发展。我们需要彻底重新思考为市场提供价值的方式。企业要取得成功,就必须将重点从产品(汽车)扩展到产品的效用("出行"),并创建能够为车主以及出行服务用户提供最优化解决方案的商业模式和数字生态系统。这项新的搜索服务旨在帮助公司建立所需的数字生态系统。该服务涉及的主要内容包括:生态系统设计,积极搜索,筛选,尽职调查,结构化布局和谈判,交易完成,投资组合跟进和退出。
31°North and Automobility partnered to provide a technology scouting service to help their clients find the technology needed to leverage these forces to achieve competitive advantage for the mobility of future.  The combined services portfolio encompasses topics including smart city, autonomous vehicles, ADAS, 5G, AI, Blockchain and cyber security, among others.  
31°North and Automobility Ltd合作提供技术搜索服务,来帮助客户寻找所需技术,用以实现未来移动出行的竞争性优势。其综合服务组合包括智慧城市,无人驾驶汽车,高级驾驶辅助系统,5G,人工智能,区块链和网络安全等主题。
The offering aims to play a significant role in assisting companies to scout and invest in innovative technologies. The experienced team combines deep automotive experience as well as financial, commercial and R&D background with the expertise needed for technology scouting. Automobility and 31° North are investment-oriented and have the right network and ecosystem in Israel and around the world.
该服务帮助企业在创新技术中搜索和投资所需技术发挥着重要作用。我们的资深团队拥有丰富的汽车领域经验,具备金融,商业和研发背景,并具有技术搜索所需的专业知识。Automobility Ltd 和31° North以投资为导向,在以色列及全球拥有合适的网络和生态系统。
______________________________________________________________________________
About 31°North  
关于31° North
31°North is a venture advisory firm positioned at the cutting edge of the Israeli technology eco-system, assisting global corporates with strategy and implementation of technology solutions. We work with global players looking to integrate new technology solutions into their existing technological platform, often also dealing with technology road-mapping, regulatory support and standards work. Our day to day is spent analyzing hundreds of technology companies ranging from startups to mature firms, with the aim of customizing the best available solutions for our global clients. We specialize in the automotive industry, smart cities and cyber security and have worked extensively with OEMs, Governments, municipalities, Industrial firms, Global integrators and Venture firms. 
31°North是一家风险咨询公司,位于以色列技术生态系统的最前沿,为全球企业提供战略实施和技术解决方案。我们与希望将新技术融合到现有技术平台的全球化公司进行合作,并处理技术路线图,规范化支持和标准化工作。为了给全球客户定制最佳解决方案,我们每日将分析从初创企业到成熟企业的上百家技术型公司。我们专注于汽车领域,智慧城市和网络安全,并与主机厂,政府,自治市,工业公司,全球集成商和风险投资公司有着广泛合作。
Our founders bring experience from both the financial/venture and technological corporate world with experience as executives in global listed companies, technology startups and major tech integrators. Our in-house expertise is extended by deep partnership with Venture and Advisory firms. 
我们的创始人拥有金融、风险投资和技术行业背景,曾担任全球上市公司,技术型初创企业和主要技术集成商的高管。通过与风险投资公司和咨询公司的深度合作,我们的专长将得以施展。
Connect with us on www.31degreesnorth.com
请通过www.31degreesnorth.com与我们取得联系。
For Further Queries: 
进一步查询:
Connect with us at  www.31degreesnorth.com
Uri Kushnir | Founder & CEO  – Tel Aviv, Israel | Email: uri.kushnir@31degreesnorth.com
Uri Kushnir | 创始人及首席执行官– 特拉维夫,以色列| 电子邮箱: uri.kushnir@31degreesnorth.com
About Automobility
关于Automobility
Automobility is a global strategy consulting and investment advisory firm that helps its clients to create and profit from the new mobility business model.  The firm is deeply rootedin China with a global vision, capabilities, and a broad resources network. The firm is led by industry veterans with decades-long experience in the automotive, information technology, telecommunications and electronics industries. We commit to helping our clients to not only "design" the solutions but assist throughout the implementation process.
Automobility Ltd.是一家致力于帮助客户在按需出行、智能化和个性化出行领域建立强大生态系统的战略和投资咨询公司,并深深扎根于中国,具备国际视野,卓越能力和强大的资源网络。公司由汽车,信息技术,电信和电子行业内拥有数十年经验的资深人士所领导,并致力于帮助客户提供从"设计"解决方案到协助整个实施过程的一站式服务。
Our leaders are former senior consultants at leading management consulting firms as well as senior executives at large corporations. We have worked closely with automotive OEMs, suppliers, mobility companies and start-up tech companies from all over the world and are advisors and venture partners to several leading global and Chinese investors.  
公司领导曾任职于行业领先的管理咨询公司,并在大型企业担任过高管。我们与来自世界各地的汽车主机厂,供应商,移动出行服务公司和初创科技公司密切合作,是多家全球和中国领先投资机构的顾问和风险合作伙伴。
Connect with us at  www.automobility.io
请通过www.automobility.io与我们取得联系。
For Further Queries: 
进一步查询:
Bill Russo | Founder & CEO – Shanghai, China | Email: bill.russo@automobility.io
Bill Russo | 创始人及首席执行官– 上海,中国| 电子邮箱: bill.russo@automobility.io