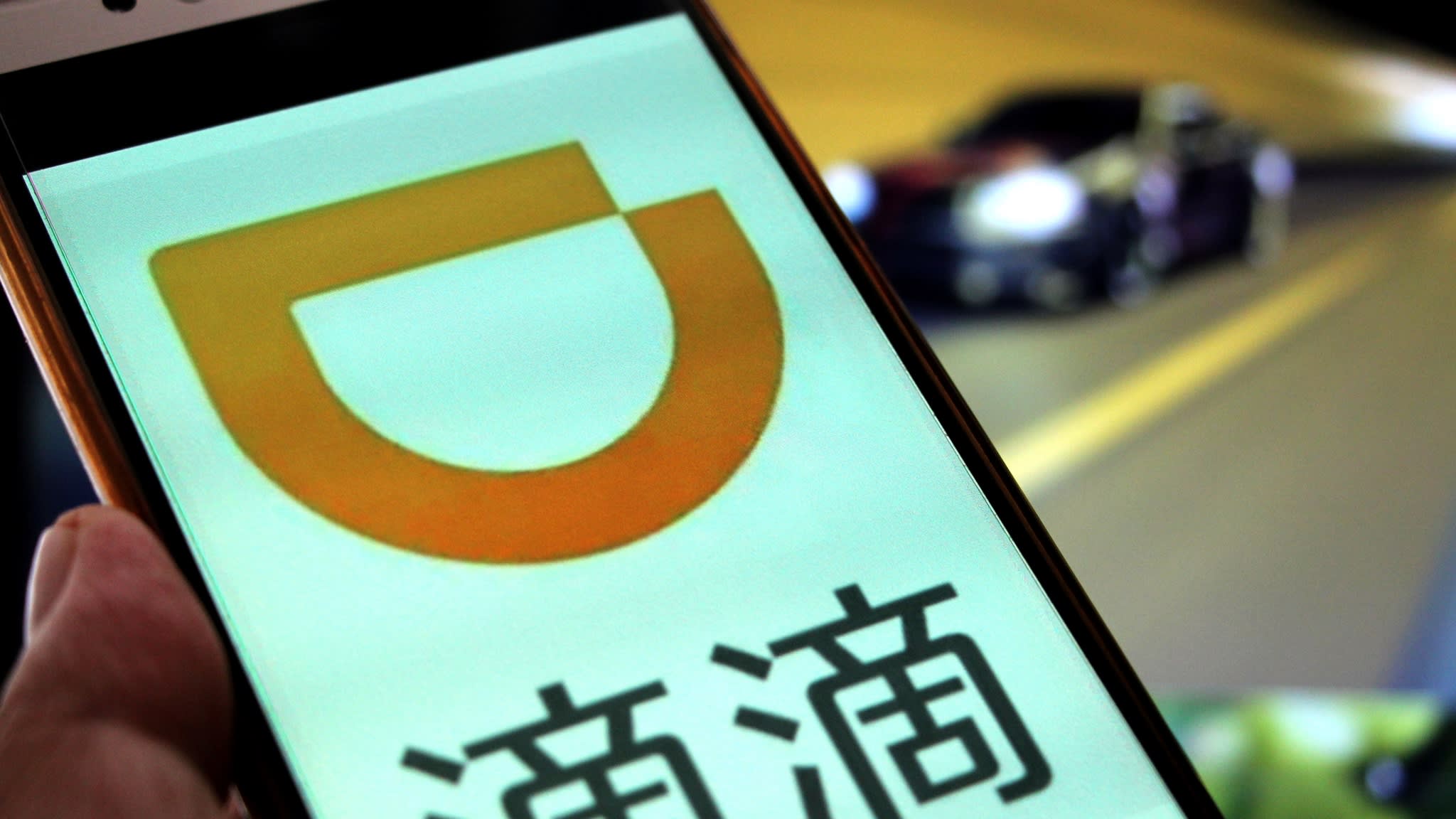 21 Sep

Newer startups will address safety worries if Didi doesn't

Nikkei Asian Review, September 18, 2018
After passenger deaths, Chinese ride service has to show it is not 'evil'
by EDWARD TSE and BILL RUSSO
Click here to to read the article at Nikkei Asian Review
Didi Chuxing Technology, China's dominant ride-hailing service, pledged this month to invest 140 million yuan ($20.39 million) to improve safety and customer service.
In May, Didi had also vowed to put through a range of safety enhancements. Those promises followed the rape and killing of a flight attendant in the central city of Zhengzhou, allegedly by the driver she had been matched with by Didi's Hitch carpooling service.
Yet the company did not move quickly on those safety measures. On Aug. 24, a 16-year-old Hitch user was also allegedly raped and killed by her driver in the northeastern port city of Yantai.
The two deaths have sparked a crisis for Didi and exposed underlying issues with China's new breed of fast-growing, entrepreneurial companies. Despite suspending Hitch and dismissing two senior executives, the ride service faces a public furor and boycott calls on social media. This could cloud its hopes to hold an initial public stock offering by the end of the year.
One issue is that the senior management of Didi and its peers lack substantive experience in leading large, complex organizations and establishing clear management processes. The lack of such mechanisms in fast-growing companies like Didi can expose them to significant risks.
Until now, Didi's primary focus has been on growth. By 2016, it had achieved a market share of more than 95% after merging with Tencent Holdings-backed Kuaidi Dache and taking over the China operations of Uber Technologies.
Didi's consequent near-monopoly produced higher prices and gave it little incentive to keep up its previous pace of innovation. In a survey last year by web portal Sina, 82% of respondents said that hailing a ride had become more difficult over the previous year and 87% said it was costlier than ever before.
Didi nevertheless continued to grow. Recently, it expanded into Australia and Latin America. Besides Tencent and early backer Alibaba Group Holding, Didi has picked up investments along the way from Apple, Singapore state investment fund Temasek and Japan's SoftBank Group , with the ride-services group's valuation last year reaching $56 billion.
With the focus on growth, top Didi executives may have missed red flags they should have seen.
The value proposition of Hitch was problematic from inception. The company's marketing campaigns implied Hitch could be used to find a romantic partner. A platform function enabled drivers to label passengers to one another using sexually suggestive terms, unbeknownst to the customers.
"Just like coffee shops and bars, cars can be semi-open and semiprivate social spaces. This is a futuristic and very sexy prospect," said Huang Jieli, the general manager of Hitch who was removed after the August killing, in a 2015 interview. "We were clear about what [Hitch] should look like from the very beginning."
Didi's current crisis has opened up the opportunity for competitors who can promise safer, more secure ride services. In general, Didi's customers have been willing to pay a bit of a premium to upgrade from public transportation to the personal space of a private car service. Many of these users are likely to be willing to pay a little more for additional peace of mind.
The mobility service landscape in China is poised to evolve in a more sophisticated manner and open up further for new entrants. In a market of nearly 800 million urban residents, the vast majority of whom do not own a motor vehicle, demand for such services has grown exponentially and they have become an indispensable tool.
Traditional Chinese carmakers, whose main focus has been on manufacturing and product engineering capabilities, have started to realize that digital ecosystem players have significant competitive advantage in the mobility services. Consequently, they are becoming more experimental to retain relevancy.
Caocao Zhuanche, one of the services that has been growing in Didi's shadow, was launched by Chinese automaker Zhejiang Geely Holding Group in 2015 as the country's first all-electric vehicle ride hailing company.
Valued earlier this year at $1.6 billion, Caocao now operates in 17 cities and fills roughly 150,000 orders a day. As of January, it ranked seventh among Chinese ride services in market share, according to figures from data company Jiguang. Caocao's primary vehicles are Geely-made EVs.
A distinguishing feature of Caocao is the service's training certification system. All drivers go through a standardized course, adapted from one used in London for nearly a century.
In a parallel initiative, Geely's new premium Lynk & Co. automotive brand offers personalized car-sharing services to a younger target market. Through experiments like Lynk & Co. and Caocao, Geely is blurring the line between manufacturer and service provider and transforming into an "automobility solutions" provider.
Shouqi Group, a long-standing state-owned car rental and limousine company in Beijing, has expanded into app-based services as well. Its iZuche.com platform focuses on providing fleets of high-end vehicles for major business meetings and events. The company also operates ride-hailing platform Shouqi Yueche, and electric-vehicle time-sharing platform GoFun Chuxing.
Shouqi's ride service platform has won financial backing from internet company Baidu as well as an arm of EV maker Nio. Traditional carmaker Chery Automobile meanwhile has acquired 10% of GoFun to build up its mobility service capabilities. Chery has also launched its own taxi hailing service, called Veni.
As with Caocao, Shouqi has realized the need to provide more safety assurance for passengers. GoFun, for example, is rolling out an artificial intelligence-driven system for real-time monitoring of rides.
Other traditional carmakers are collaborating to find ways to survive the changing market climate and strengthen their competitiveness in the nascent automobility sector. In July, carmakers Dongfeng Motor Group, FAW Group and Chang'an Automobile launched T3 Mobile Travel Services as a new ride-sharing platform, indicating they will seek other partners to push into driverless cars.
Though the business models of some of these new challengers may catch on if they can correctly anticipate how consumer mobility needs will evolve, Didi still retains an advantage based on its 450 million registered users.
With the exposure its corporate culture of accepting outsized risks, it is time for investors and managers to think critically about Didi's business model going forward, just as those in Uber have been forced to do. Like Uber, Didi's investors include a number of venture capital funds whose purpose is to quickly generate high financial returns. The incredible speed of money has distorted the priorities of Didi's management.
Didi's latest safety plan appears meaningful, however. A new system in trial makes audio recordings of each ride to provide a record in case of harassment allegations or disputes. An enhanced app feature connects riders immediately to police. The company has also enhanced its driver training and critical response programs.
It remains to be seen how much difference these measures will make. The real problem lies in the corporate culture and social responsibility of Didi. Didi has to demonstrate corporate leadership well beyond the narrowly defined realm of financials.
In a recent letter to Didi staff, Chief Executive Cheng Wei said, "Didi is not an evil company and we don't put profit ahead of everything." Let's see if the company lives up to that.
Edward Tse is chief executive of Gao Feng Advisory Co., a global strategy and management consulting firm with roots in China. Bill Russo is the firm's managing director, the chief executive of Automobility Ltd., and former Chrysler vice president for Northeast Asia.