01 Sep

Bevin Jacob to Speak at 2018 Automotive Forum

American Chamber of Commerce in Shanghai, September 12, 2018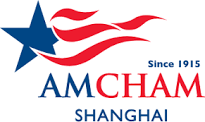 Bevin Jacob, co-founder of Automobility Ltd., will speak and host a panel discussion at the 2018 Automotive Forum on The Future of Autonomous Vehicles.
AmCham Shanghai's Automotive Committee cordially invites you to attend our 2018 Auto Forum – Making Autonomous Vehicles a Reality on Wednesday, September 12 from 08:00 – 14:00 at St. Regis Shanghai Jing An Hotel. We'll take a close look at China's automotive industry with a special focus on autonomous vehicles.
This event will be an opportunity to better understand the key trends, the most significant challenges and opportunities in China's autonomous vehicle market. Topics of discussion will include: the National Autonomous Driving Policies update, government supports on the smart city initiative, the development plan and future direction of autonomous driving, as well as the challenges on OS, cyber security, talent acquisition, AI and much more. Please mark your calendar as this will be a very insightful and multilateral forum that you don't want to miss.
For conference sponsorship information, please contact Zoe Zhang at zoe.zhang@amcham-shanghai.org
Click here to register at amcham-shanghai.org