11 Mar

Chinese Tycoon Makes $9 Billion Bet on Mercedes E-Car Know-How

Bloomberg News, February 26, 2018

A dozen years ago, Chinese carmaker Geely announced its arrival on the global stage with a giant "I Am Geely" sign over its stand at the Frankfurt Auto Show. Last week, Geely founder Li Shufu effectively added an "I am Mercedes-Benz" banner to his collection.

Li on Friday disclosed that he has become the top shareholder in Daimler AG, the storied company that is one of the crown jewels of German industry. Li, chairman of Zhejiang Geely Holding Group Co., said the 7.3 billion-euro ($9 billion) stake — 9.7 percent of Daimler's shares — will help his company better compete as the likes of Google and Apple Inc. vie for a role in the shift to electric and self-driving vehicles.

"Competitors who are challenging the global car industry in the 21st century technologically are not part of the automotive industry today," Li said in a statement. "To succeed and seize the technology high ground, one has to have friends, partners, and alliances."

Daimler has been investing intensely in new technologies, and Geely said Li expects to benefit from cooperation with the German company on areas such as new-energy vehicles and online services.

On one level, Daimler made relatively easy prey because the company lacks the powerful family control of its two German rivals, BMW and VW. And much like its gleaming luxury cars, the Mercedes parent is a trophy purchase, the inventor of the automobile and a flag bearer of German engineering excellence and efficiency.

But Daimler has given only a lukewarm response to the investment. Li was reportedly rebuffed last fall when he contacted the company about taking a stake of about 5 percent. In response, he bought shares on the market and surprised Daimler with his announcement last week.

To explain his thinking and head off any potential opposition, he's meeting today with Daimler Chairman and Chief Executive Officer Dieter Zetsche at the company's Stuttgart headquarters, according to people familiar with the matter. On Tuesday, he'll be in Berlin to see an economic adviser to Chancellor Angela Merkel, one of the people said.
With car sales in China surging, Li's Hong Kong-listed Geely Automobile Holdings Ltd. says its profits doubled last year. The company's shares jumped as much as 8.8 percent Monday, giving it a market value of about $30 billion. The automaker has reported it had bank balances and cash of 20.8 billion yuan ($3.3 billion) as of June.
Li in 2010 bought Sweden's Volvo Cars AB, and last year Geely spent almost $4 billion buying 16 percent of the voting shares in truckmaker Volvo AB. Geely also owns the producer of London's trademark black taxi cabs and controls sports-car maker Lotus Cars.
Other than Volvo, though, Geely lacks an overseas partner with any scale. Most of its big domestic rivals, by contrast, have long had alliances with global automakers, giving them an advantage in developing new models that integrate the latest technologies.
Daimler, for instance, works with Beijing-based BAIC Motor Corp. and BYD Co., an automaker backed by Warren Buffett. On Sunday, BAIC said its venture with Daimler will invest almost 12 billion yuan to build a new factory in China for Mercedes-Benz vehicles.
The Daimler deal could let Geely tap into the German company's expertise, said Bill Russo, CEO of Automobility Ltd., an investment advisory firm. Chinese carmakers are "hungry for partners to help build capabilities to improve their competitiveness," Russo said.
Born in 1963 in the city of Taizhou, 250 miles south of Shanghai, Li bought a camera for 100 yuan and started charging tourists to take their photographs. He began selling handmade camera accessories and then founded Geely — "lucky" in Chinese — as a supplier of refrigerator parts. Geely later added motorcycles to the mix, and in 1997 it became China's first private carmaker. Today, Li has a net worth of $13.8 billion according to the Bloomberg Billionaires Index.
At Volvo, Li allowed management to remain independent, though over time he built a shared platform that allowed Geely to include the Swedish company's technology in its cars, said Yale Zhang, an analyst with Automotive Foresight Co. in Shanghai. While Li will have far less sway at Daimler, he's likely to seek to boost cooperation as much as possible, Zhang said.
"He acted very carefully not to undercut the brand value of Volvo," Zhang said. "Li will look for opportunities to expand his influence at Daimler, but he will be very patient for such opportunities."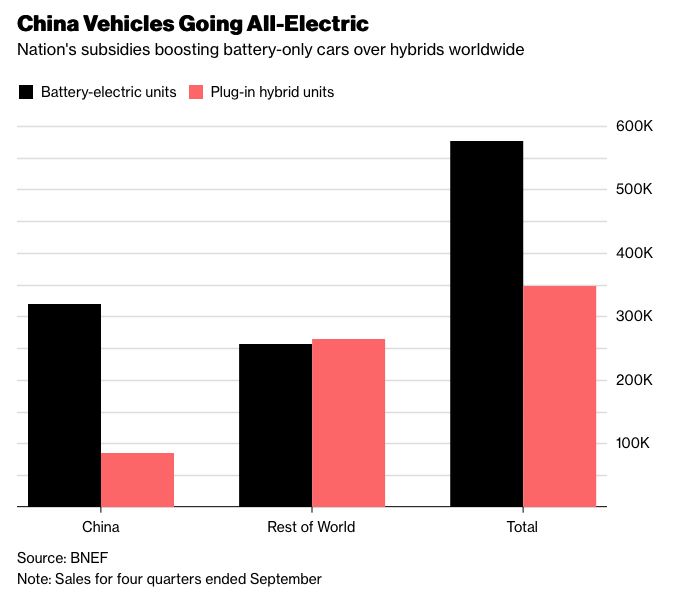 — With assistance by Ying Tian, Yan Zhang, Ruth David, Vinicy Chan, Eyk Henning, Birgit Jennen, Elisabeth Behrmann, and Lena Lee