18 Feb

China's Didi Chuxing signs deal with 12 car groups

The Financial Times, February 7, 2018
Ride-hailing company aims to use partnerships to boost vehicle-sharing services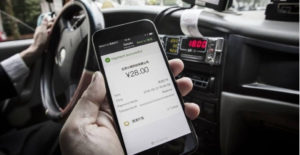 Chinese ride-hailing group Didi Chuxing has signed partnership agreements with 12 car companies to help them market auto-sharing services and electric vehicles.
The move by the group, which has a near-monopoly in ride-hailing in China, is an example of the rapid merging of interests between the car industry and technology companies.
Click here to read the full article at FT.com
Bill Russo's quote:
"The auto industry has always defined itself as a product to be owned, but in reality is a utility to be used," said Bill Russo, head of Automobility, a consultancy in Shanghai.
He said the arrival of internet companies in the car sector will "disrupt the food chain of the auto industry" by transforming it into a service industry.
"Guess who is putting people in cars more and more? It's not car companies, it's internet companies," he said.